Introduction
50 is not just an age, it's a gold-star milestone! It's half a century of living life in full technicolor, growing beyond measure, and collecting a treasure trove of experiences that make you the amazing person you are today. This golden jubilee isn't just a number on a cake - it's a celebration of every memory made and lesson learned.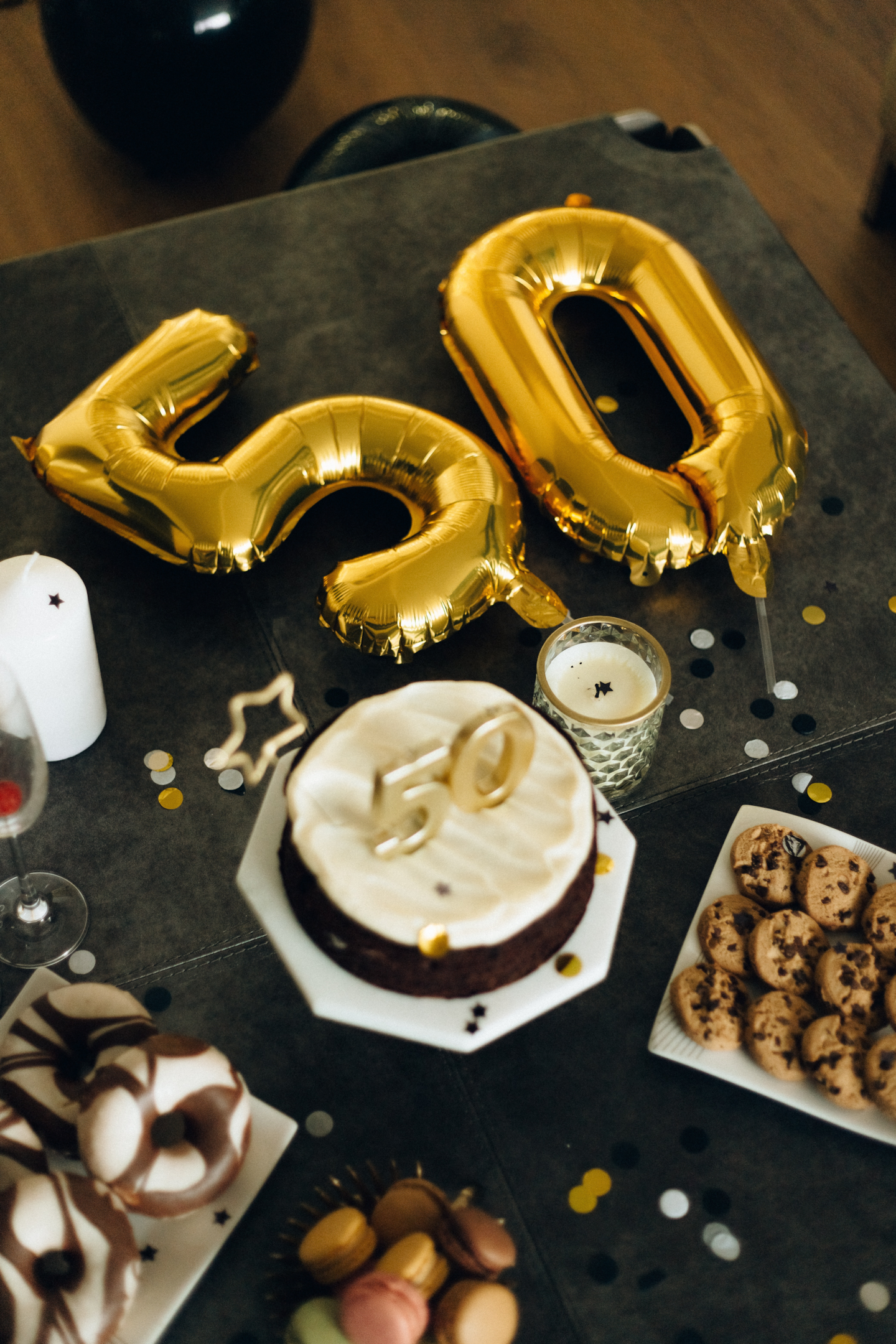 Regardless of how one feels about turning 50, it's an occasion that deserves to be celebrated in a special way. After all, it's not every day that one gets to commemorate half a century of life's journey.
A 50th birthday party should ideally reflect the celebrant's personality and preferences. Whether it's a grand bash with hundreds of guests or an intimate gathering with close family and friends, the celebration should be tailored to make the birthday man feel loved and appreciated.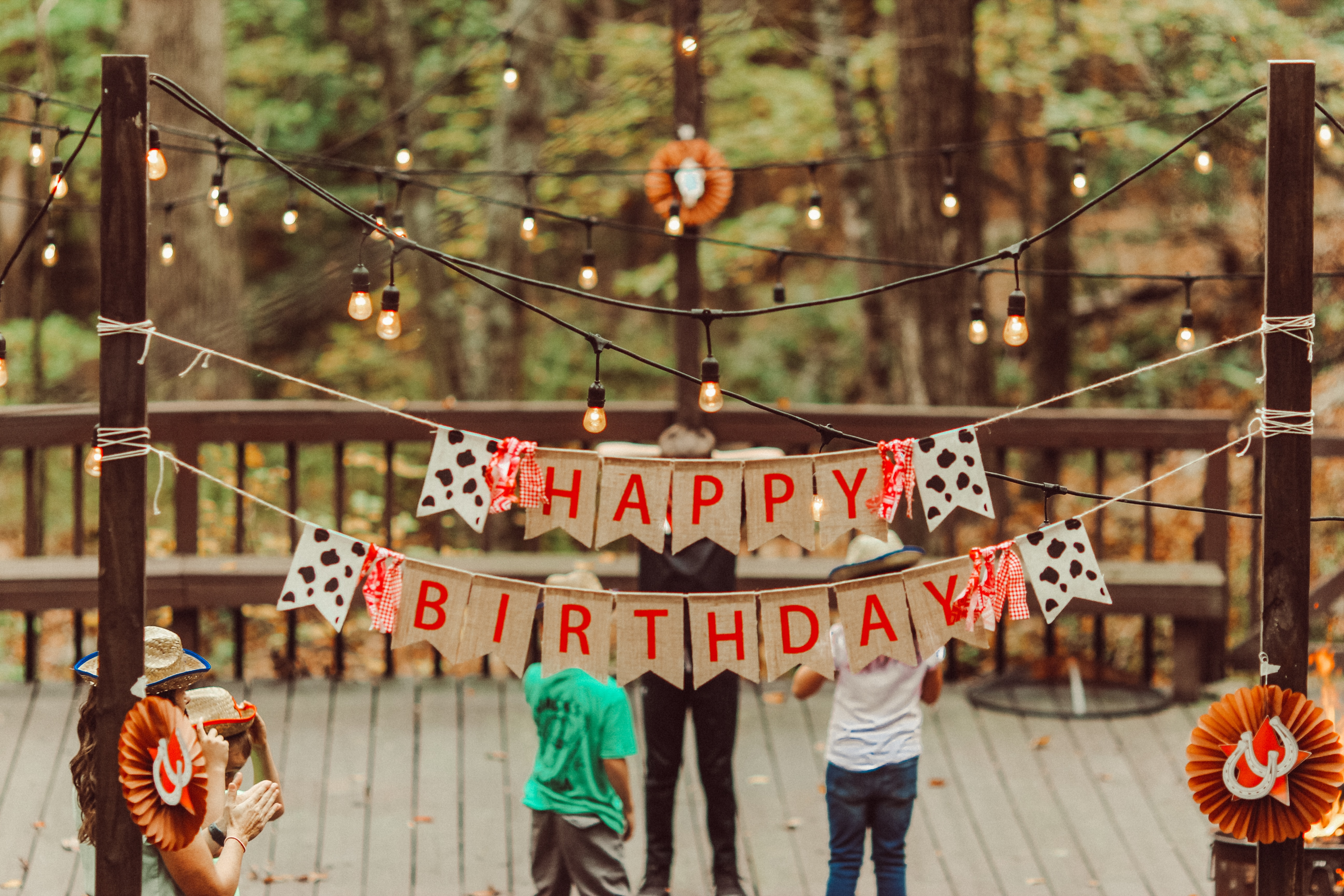 50 is the new fabulous! And what's a fabulous birthday without a gift to match? Make his 50th birthday unforgettable with a present that screams 'You're awesome!' Show him your admiration, respect, and love with a gift that's as unique and meaningful as the last 50 years have been!
The gift could be something luxurious, practical, nostalgic, or even humorous. What matters most is that it signifies your heartfelt wishes for his happiness and well-being as he embarks on the next chapter of his life.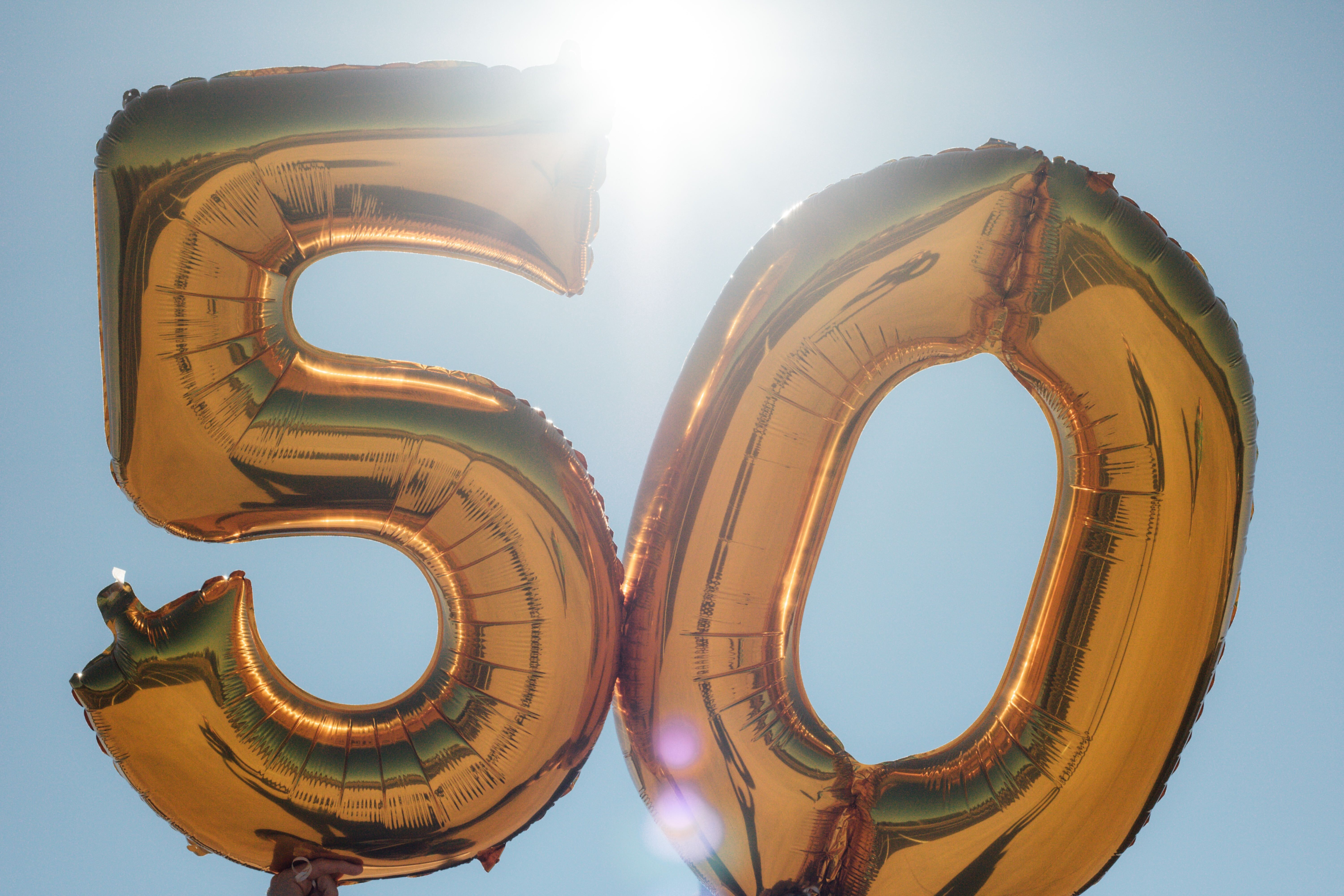 This article provides you with the ultimate list of birthday gift ideas for men turning 50.
Understanding the Importance of a 50th Birthday
Who said a 50th birthday bash is just about cake and candles? No way! It's a grand milestone, a high-five to a new exciting chapter! It's the perfect time to dive into a sea of memories while setting sail for future adventures.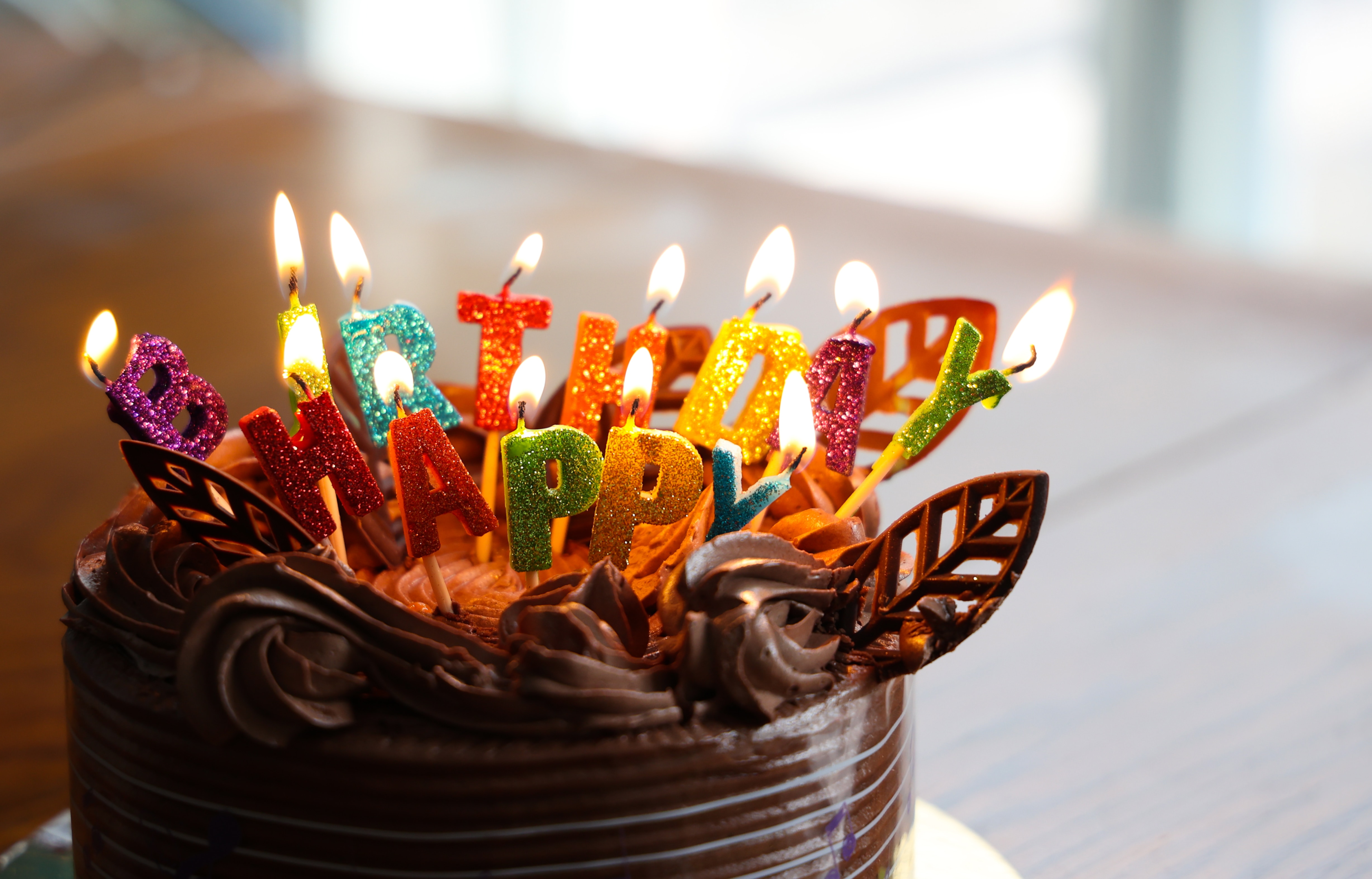 Reaching this point in life often comes with a mix of emotions. Some people see their 50th birthday as a time to reflect on all they've accomplished so far and set new goals for the second half of their life. Others may feel like they're only getting started and can't wait to see what the next few decades have in store.
Planning a Memorable 50th Birthday Celebration
A 50th birthday celebration should be as unique as the man it honors. Whether it's a surprise party with friends or a quiet family gathering, make sure to incorporate his favorite things. Personalized decorations can add a sweet touch to the event.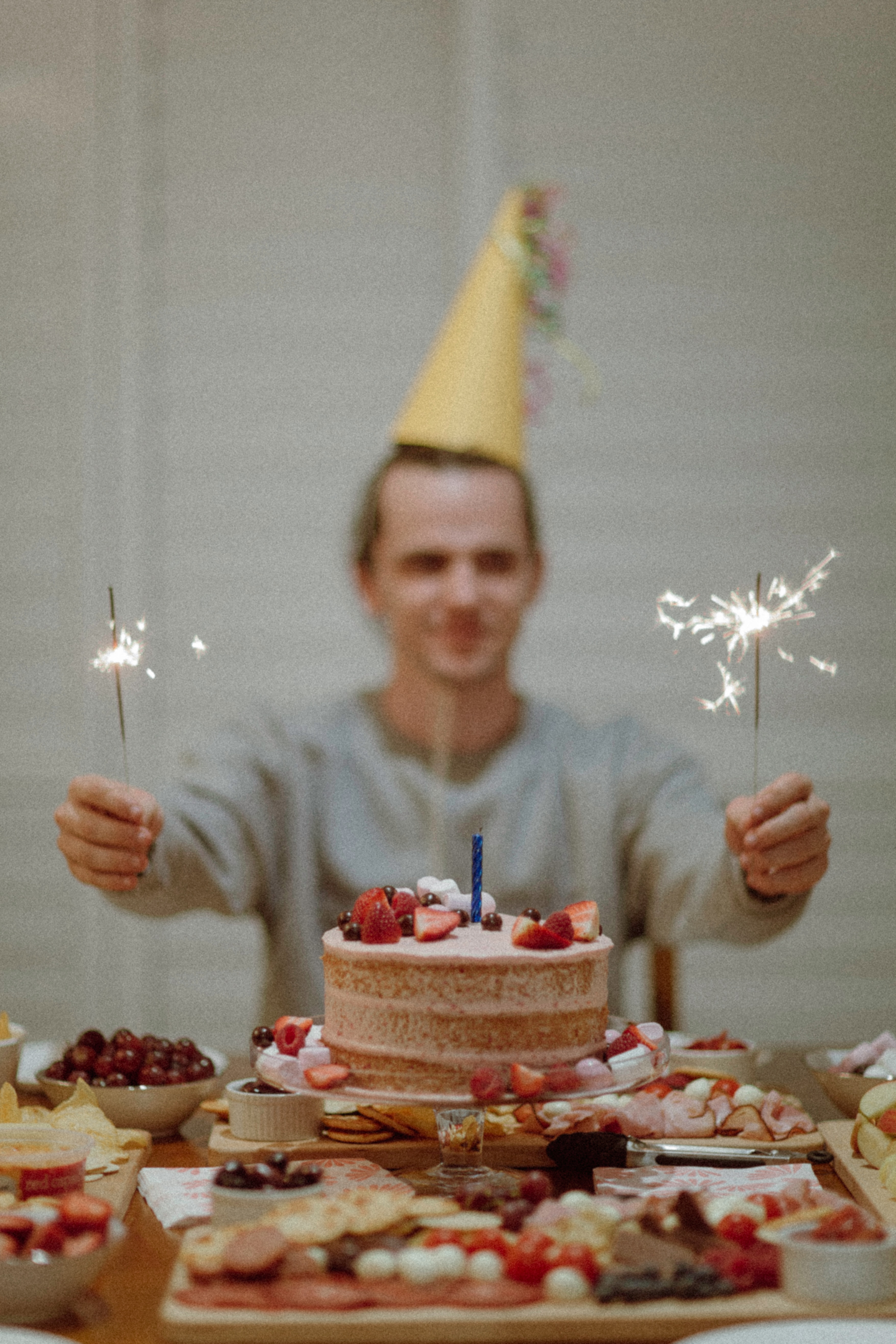 5 Factors to Consider When Choosing Birthday Gifts
Selecting the perfect birthday gift is an art. It requires thoughtfulness, understanding, and a dash of creativity. The goal is to find something that not only brings joy but also conveys your appreciation and love. Here are some key factors to consider when choosing a birthday gift:
Understand His Interests: The first step in choosing a great birthday gift, is understanding the birthday man's interests. Is he a tech enthusiast or an avid reader? Does he enjoy cooking or is he passionate about music? Aligning the gift with his interests shows that you understand and value what he loves.
Consider His Lifestyle: Another important factor is his lifestyle. If he enjoys outdoor activities, consider gifts like camping gear or a high-quality water bottle. If he's a busy professional, perhaps a sleek new planner or a high-end laptop bag would be appreciated.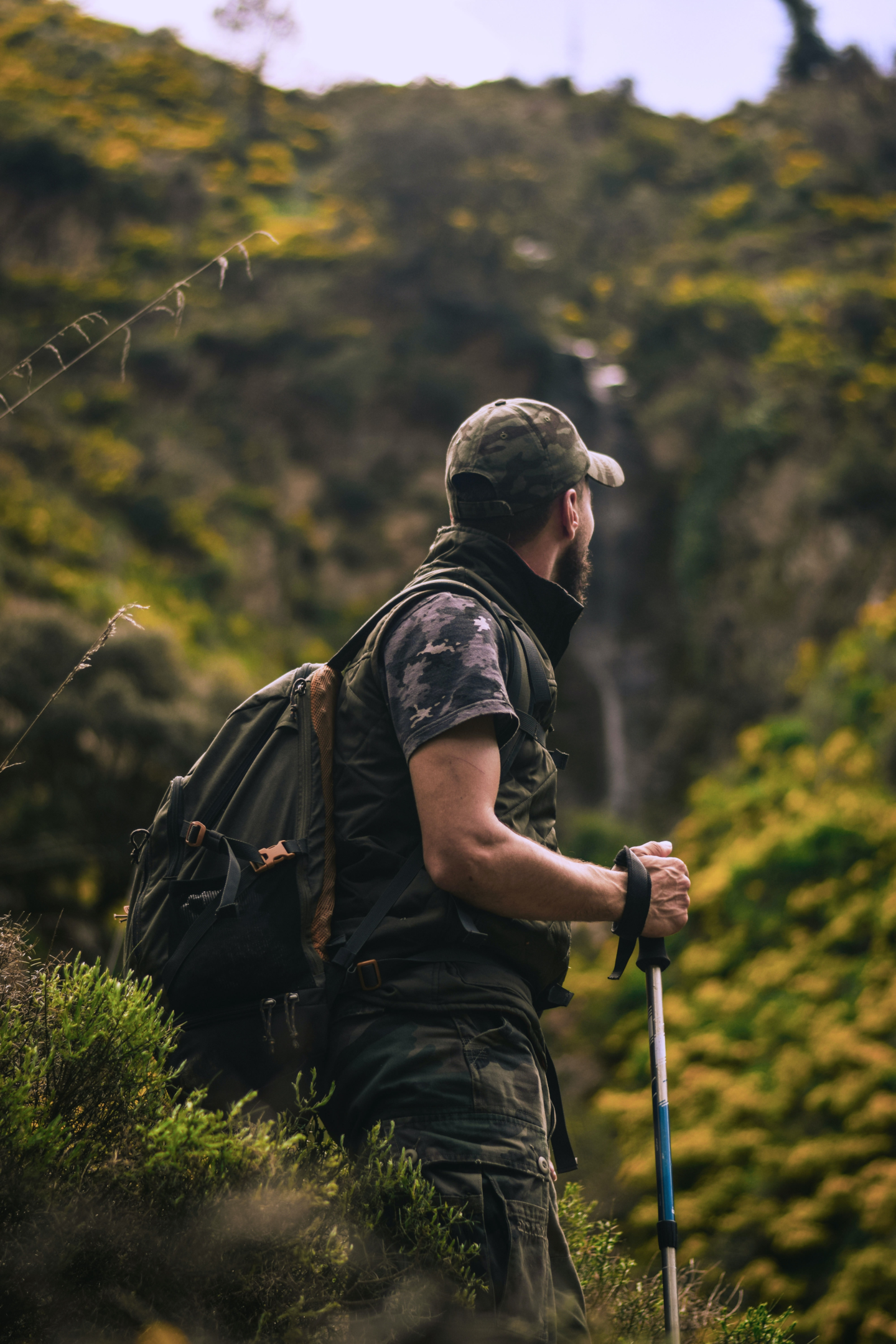 Reflect His Personality: A gift should also reflect the birthday man's personality. If he has a great sense of humor, a funny gag gift could be a hit. A sentimental man might appreciate a personalized keepsake. For those who value practicality, consider items that can be used in everyday life, such as a multi-tool kit or a premium coffee maker.
Thoughtfulness Matters: A thoughtful gift doesn't need to be expensive. It's the thought and effort that count. Sometimes, the most cherished gifts are those that show you really know and understand the recipient.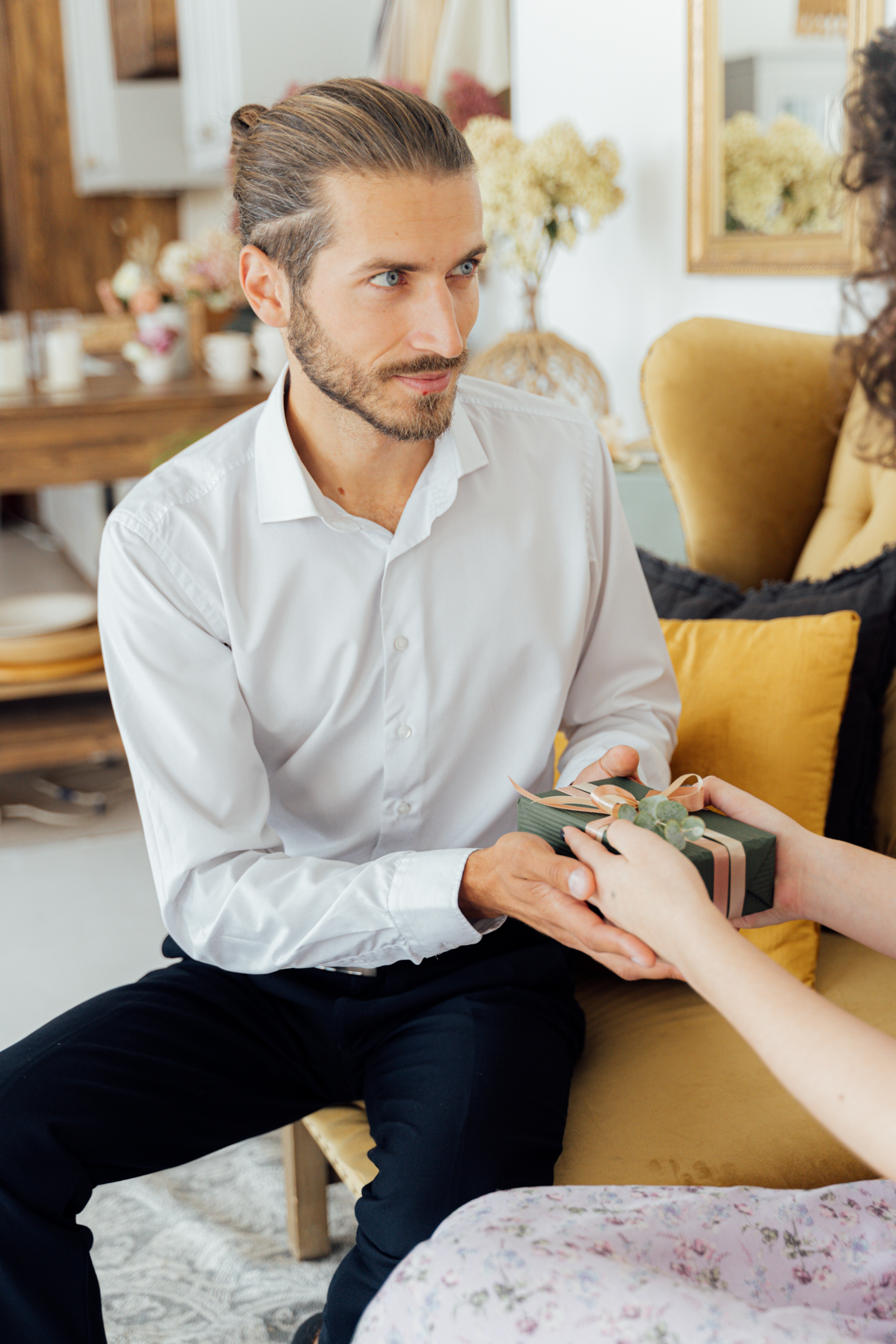 A custom-made piece of art, a book by their favorite author, or a compilation of their favorite songs could mean more than any pricey item.
Endless Options: There's a wide range of gifts to choose from, and the best one depends on the individual. From a luxury watch for the fashion-conscious man, a personalized beer growler for the craft beer enthusiast, to a sweet love message pill box for the romantic at heart, the options are truly endless.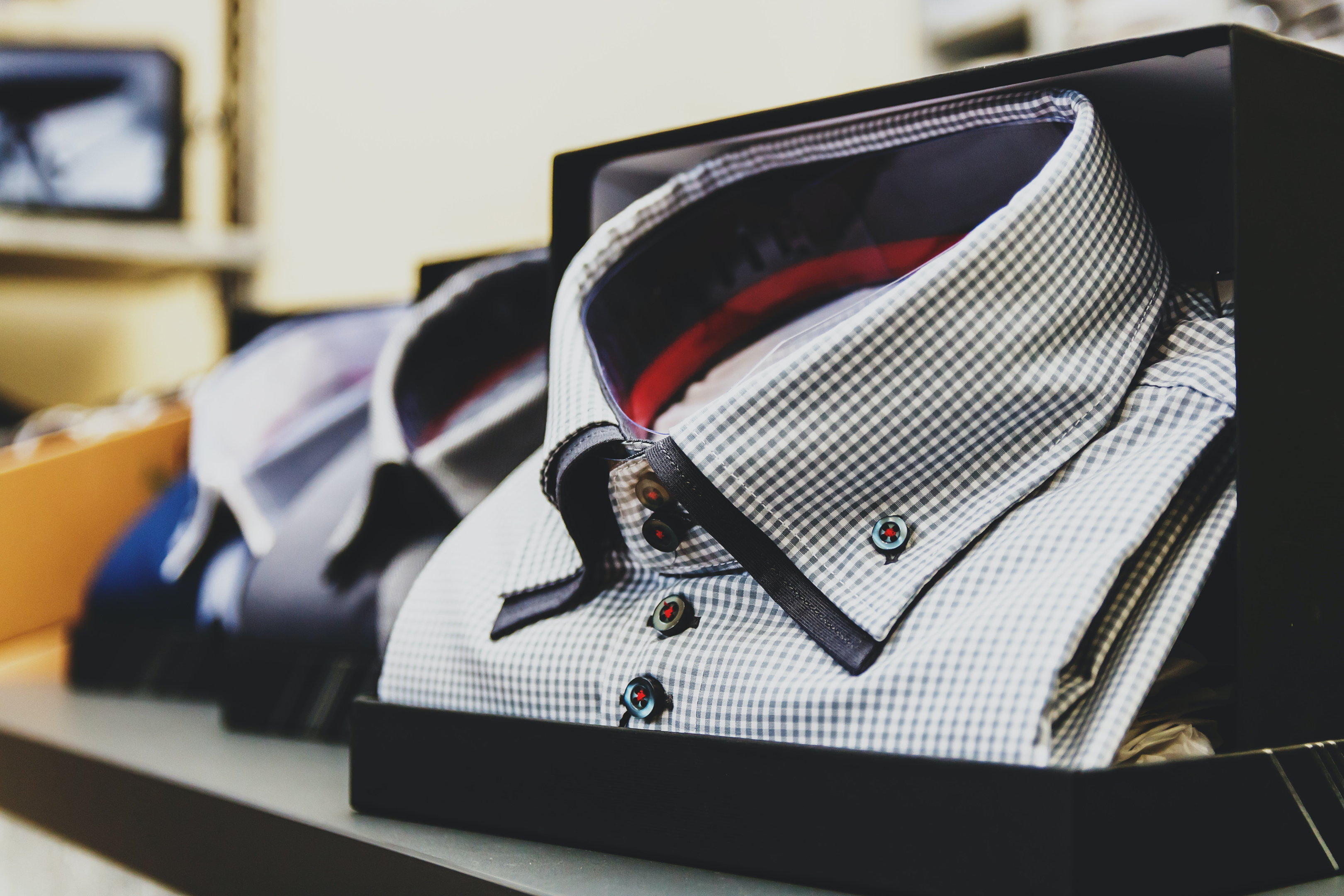 Choosing a birthday gift is an opportunity to show your love and appreciation. It's more than just an item; it's a gesture that says, "I know you, I appreciate you, and I'm glad to celebrate this special day with you."
Top 5 Best Birthday Gift Ideas for Men Turning 50
Personalized Cutting Board: A perfect gift for the culinary enthusiast. Crafted from high-quality materials like walnut or other durable woods, these boards are not only functional but also aesthetically pleasing.
The robust construction ensures that it can withstand years of use, making it a long-lasting addition to any kitchen.
One of the key features that make these cutting boards stand out is the ability to customize them. They can be engraved with the birthday celebrant's name, his birthdate, or even a personal message. This level of customization makes the gift truly unique and personal.
In addition to being a practical kitchen tool, a personalized cutting board can also serve as a beautiful piece of kitchen decor. When not in use, it can be displayed on a countertop or hung on a wall, adding a touch of personal charm to the kitchen space.
Gifting a personalized cutting board shows a level of thoughtfulness. It says that you took the time to select a gift specifically tailored for the recipient, considering their interests and tastes.
A personalized cutting board is a perfect blend of functionality, durability, and personal touch, making it an excellent gift for men turning 50, particularly those who enjoy cooking.
Whether he's chopping vegetables for a healthy dinner or preparing a gourmet meal for friends and family, this gift will remind him of your thoughtful gesture every time he uses it.
Watch: A watch is more than just a timekeeping device. It's a symbol of style, status, and often, sentimentality. Gifting a watch for a milestone birthday like the 50th is a thoughtful gesture that offers a blend of practicality and personal touch.
One of the standout features of gifting a watch is the ability to personalize it. Some brands offer custom engravings, allowing you to add a special message or the recipient's name. This personal touch can make the gift even more memorable.
Presenting a watch as a gift can also be symbolic. As a daily accessory, a watch serves as a constant reminder of the person who gifted it.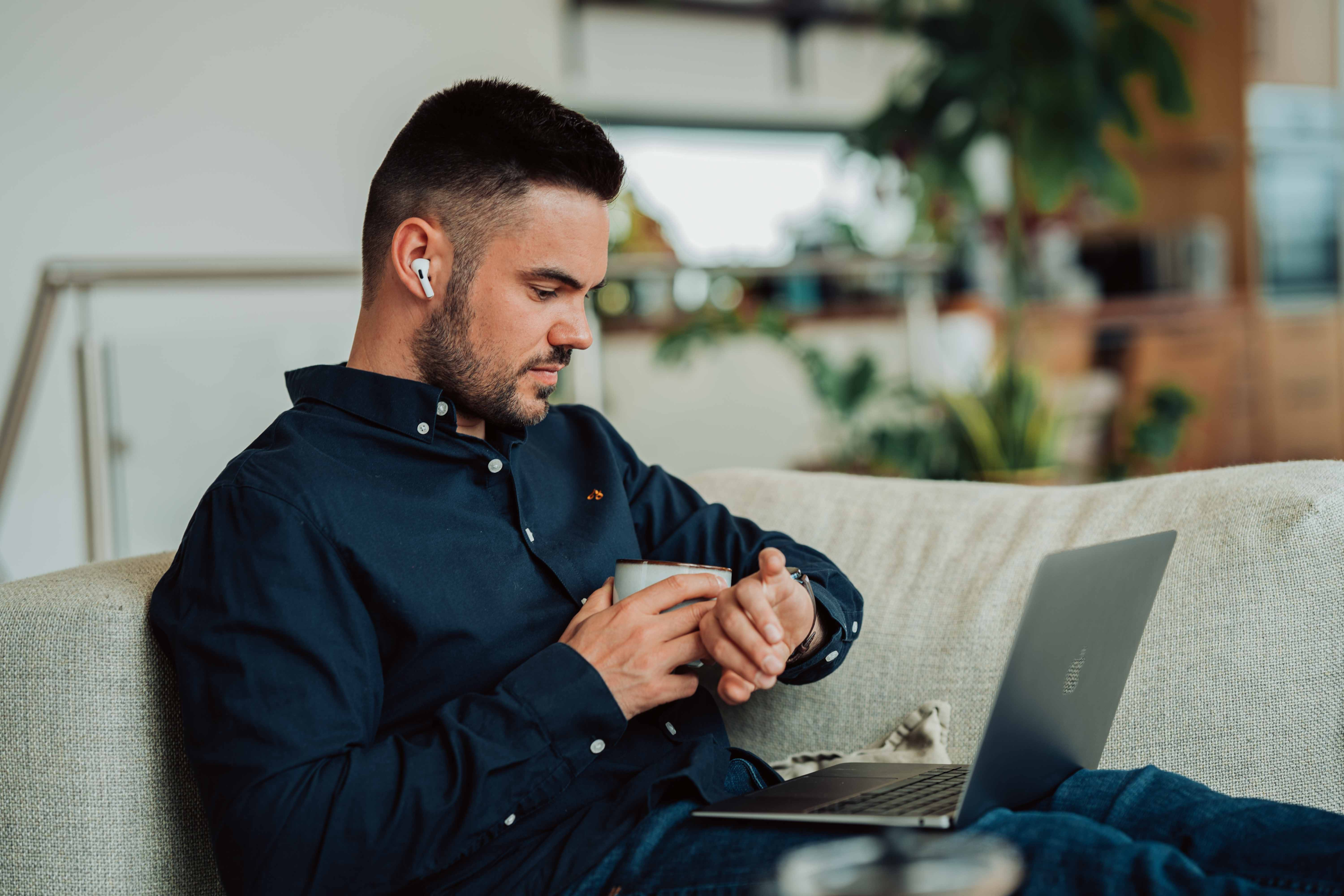 Every time the recipient checks the time, they'll think of you and the special occasion it commemorates.
A watch is a meaningful and enduring gift that can be cherished for years to come. It's not just about telling time; it's about celebrating the time one has spent and the many moments yet to come.
Personalized Vinyl Record: A personalized vinyl record could be the perfect gift to celebrate a loved one's 50th birthday. This unique and thoughtful present combines nostalgia with personalization, making it a truly memorable keepsake.
PrintYourVinyl specializes in creating custom lathe-cut 12" vinyl records, which can be customized to suit the recipient's taste.
Imagine gifting a record that features their favorite songs or a special playlist that signifies their life journey. It's not just a gift; it's a soundtrack to their life so far.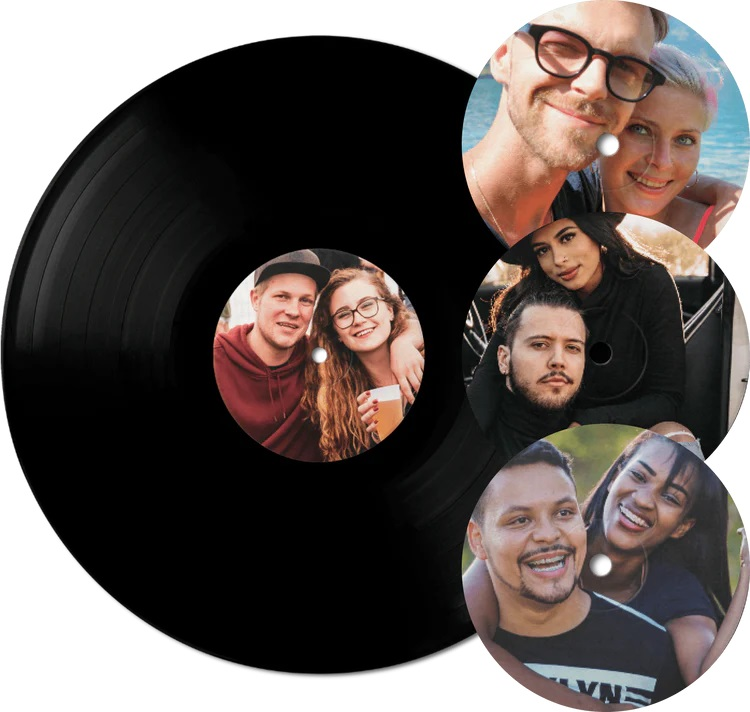 The beauty of this gift is its versatility. It can be enjoyed in various ways - played on a record player to relive old memories through music, displayed as a unique piece of decor that adds a vintage charm to their space, or preserved as a cherished memento of their 50th birthday.
Gifting a personalized vinyl record is like offering a time capsule. Every time they look at it or play the music, they'll be reminded of this milestone birthday and the person who made it unforgettable.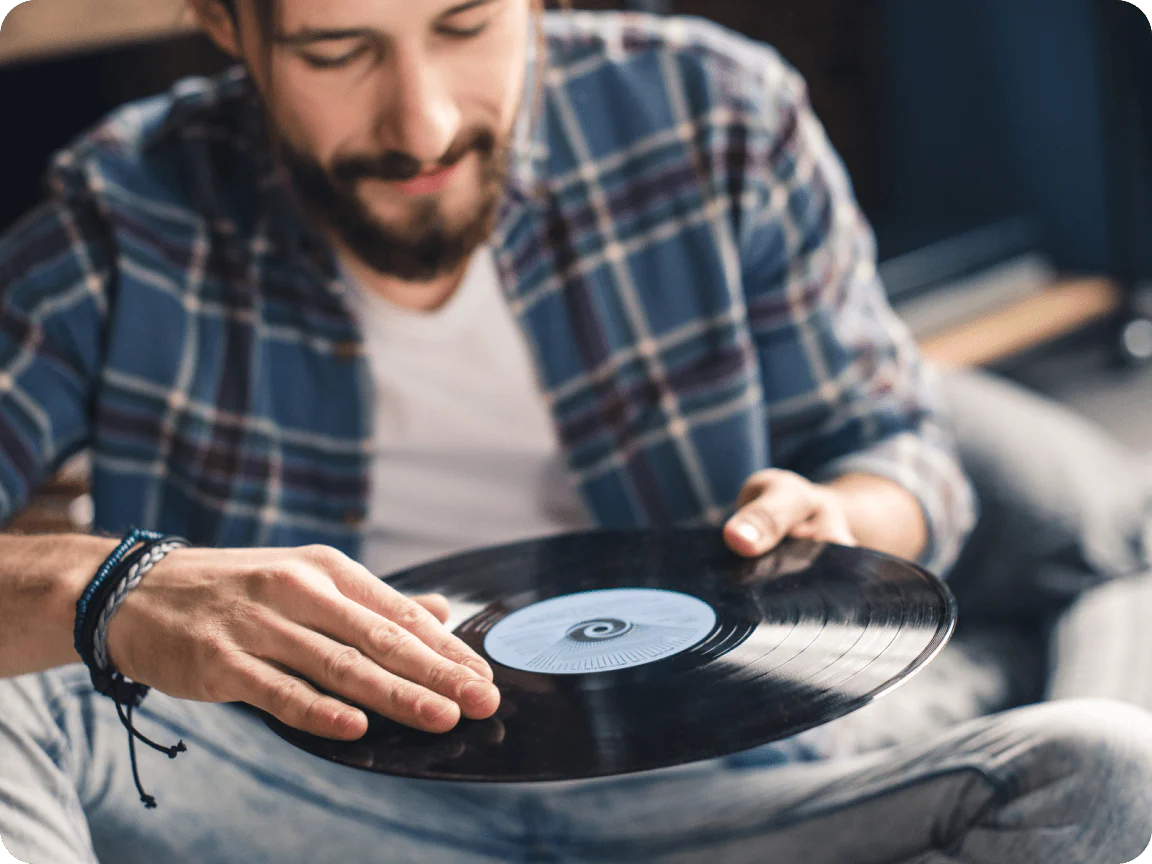 It's not just a gift, it's an experience, a memory, and a symbol of your affection. It's a way to say 'Happy 50th Birthday' that echoes with the timeless rhythm of their life's melody.
Personalized Cufflinks: Personalized cufflinks make an exceptional gift, especially for the man who values both style and individuality. These versatile accessories have long been a staple in men's fashion, serving as a subtle yet powerful statement of personal style.
Custom engraved cufflinks take this accessory to a new level of sophistication. Some brands offer a variety of designs that can be personalized with initials, dates, or even meaningful symbols.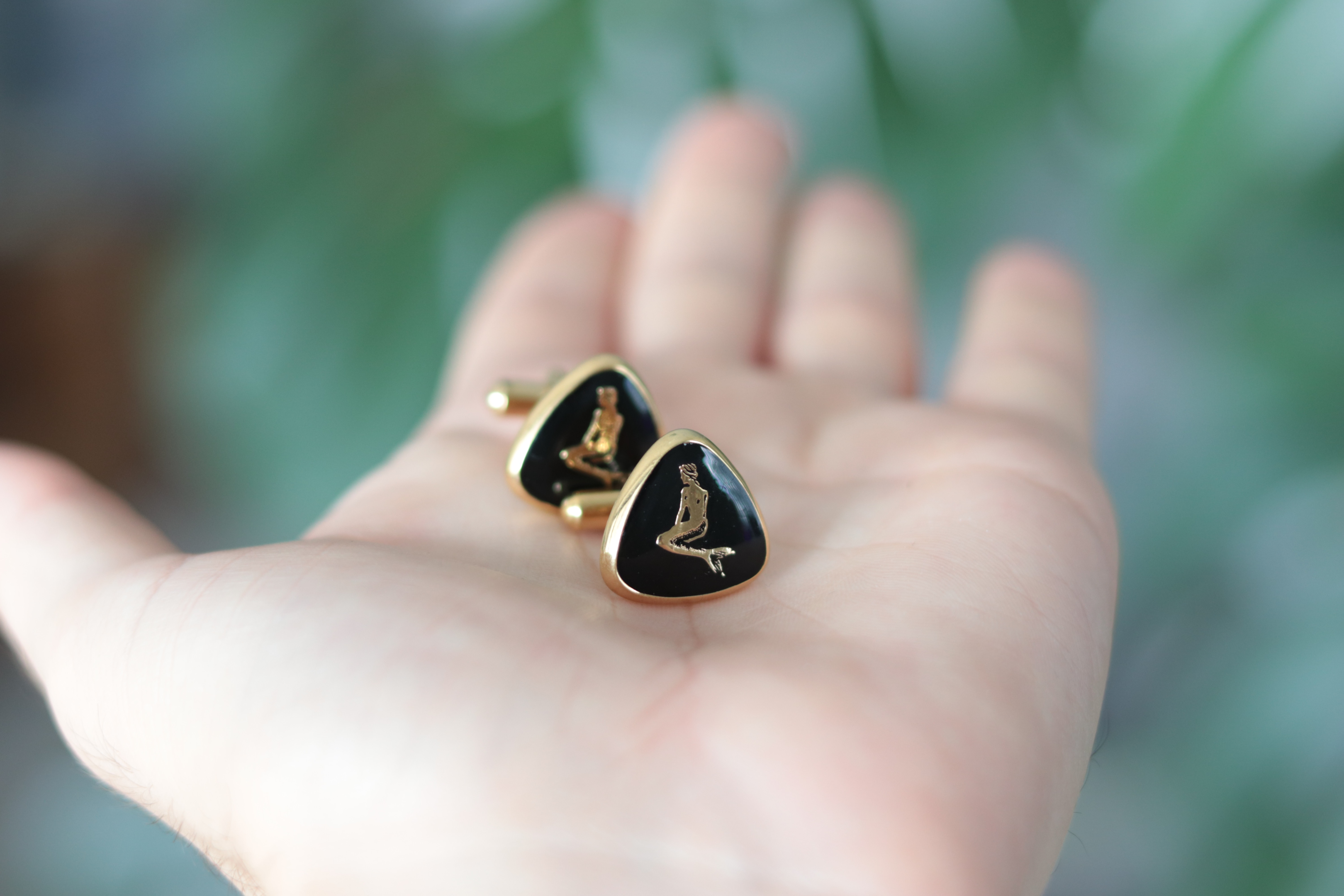 This customization allows you to create a truly one-of-a-kind gift that reflects the recipient's personality and style.
But personalized cufflinks are more than just a fashionable accessory. They also serve as a lasting memento and a perfect gift for a man who is turning 50.
Moreover, these cufflinks are not limited to formal events. They can be worn with any dress shirt that has appropriate cuffs, making them a versatile addition to any wardrobe.
Whether worn at a business meeting or a casual dinner, these cufflinks are sure to add a dash of personal flair to the wearer's ensemble.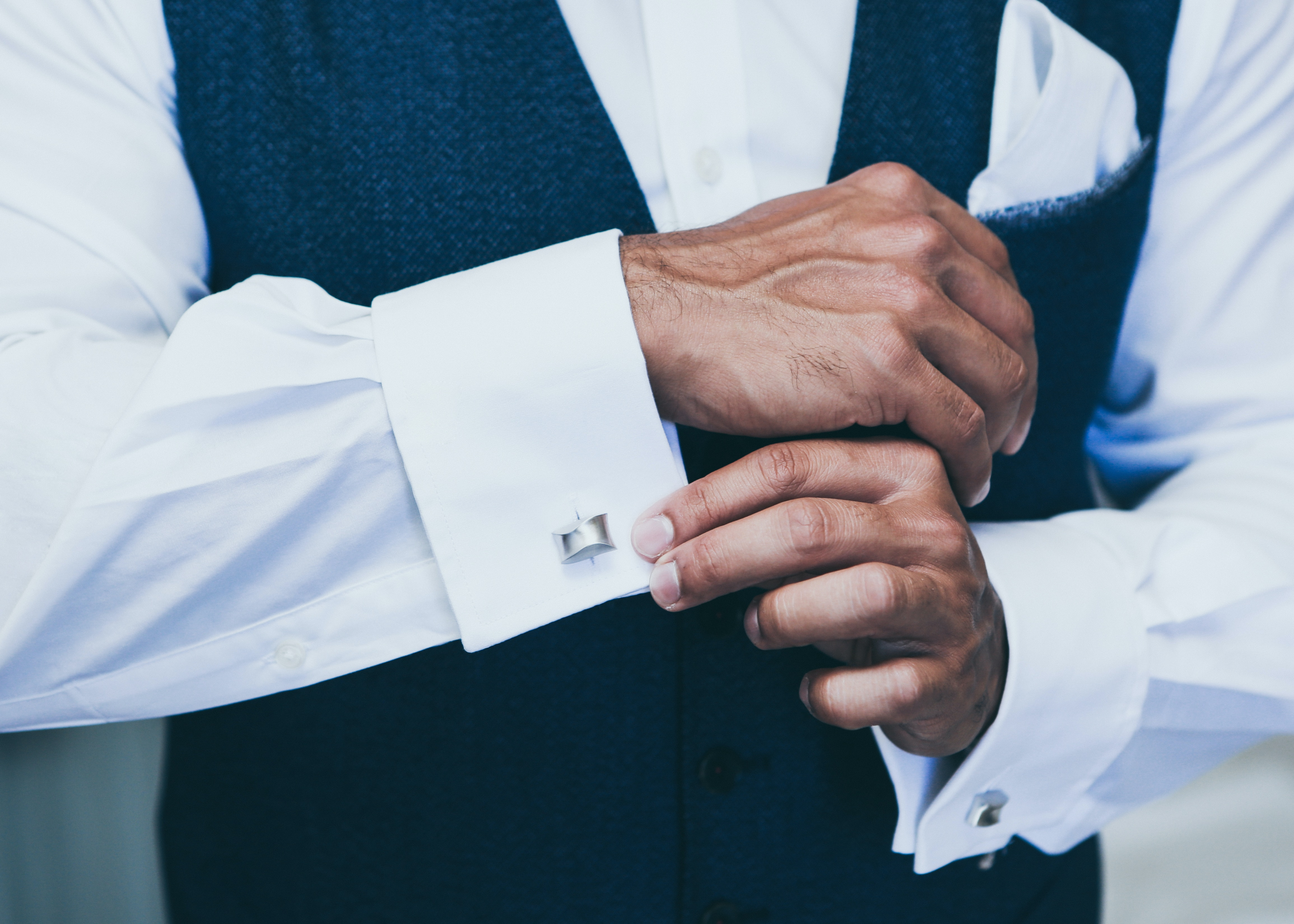 Personalized cufflinks are a thoughtful and stylish gift for any fashion-conscious man. More than just a fashion statement, they're a unique expression of individuality that can be cherished for years to come.
Grilling Tools Set: A high-quality grilling tools set makes an excellent gift, especially for those who relish the experience of a BBQ on a hot summer day. This gift set isn't just about the tangible items; it's an invitation to create memories around the grill, filled with the sizzle of juicy steaks, the aroma of smoky BBQ, and the joy of shared meals.
Some sets also include other handy items like a grill brush for easy cleaning, meat skewers for kebabs, and even a digital thermometer to ensure perfect cooking every time.
These additional tools aren't just practical; they also enhance the grilling experience, allowing the user to try out different recipes and techniques with ease.
Gifting a grilling tools set is not just about providing the necessary equipment for a BBQ. It's about appreciating the recipient's love for grilling and enhancing their experience with high-quality, thoughtful tools.
So, whether they're a seasoned grill master or a budding BBQ enthusiast, they're sure to appreciate this gift.
Personalized Gift Ideas for a 50th Birthday
Personalized gifts have a unique charm that sets them apart. They convey thoughtfulness and care, turning an ordinary gift into something truly special.
Whether it's a gift box filled with his favorite hot beverage, a recipe book of his favorite dishes, or a photo album filled with treasured memories, personalized gifts are always a hit.
Gift Box with Favorite Hot Beverage: Consider a customized gift box filled with his favorite hot beverage. This could include gourmet coffee beans from around the world, a selection of fine teas, or even hot chocolate mixes.
To make it even more personal, you could add a custom mug with his name or initials on it. This gift is not only practical but also offers a warm and comforting experience every time he enjoys his favorite drink.
Recipe Book of Favorite Dishes: A personalized recipe book can be a heartwarming gift, especially if he loves cooking or has cherished family recipes. You could collect recipes of his favorite dishes, perhaps those that hold special memories or significance, and compile them into a beautiful book.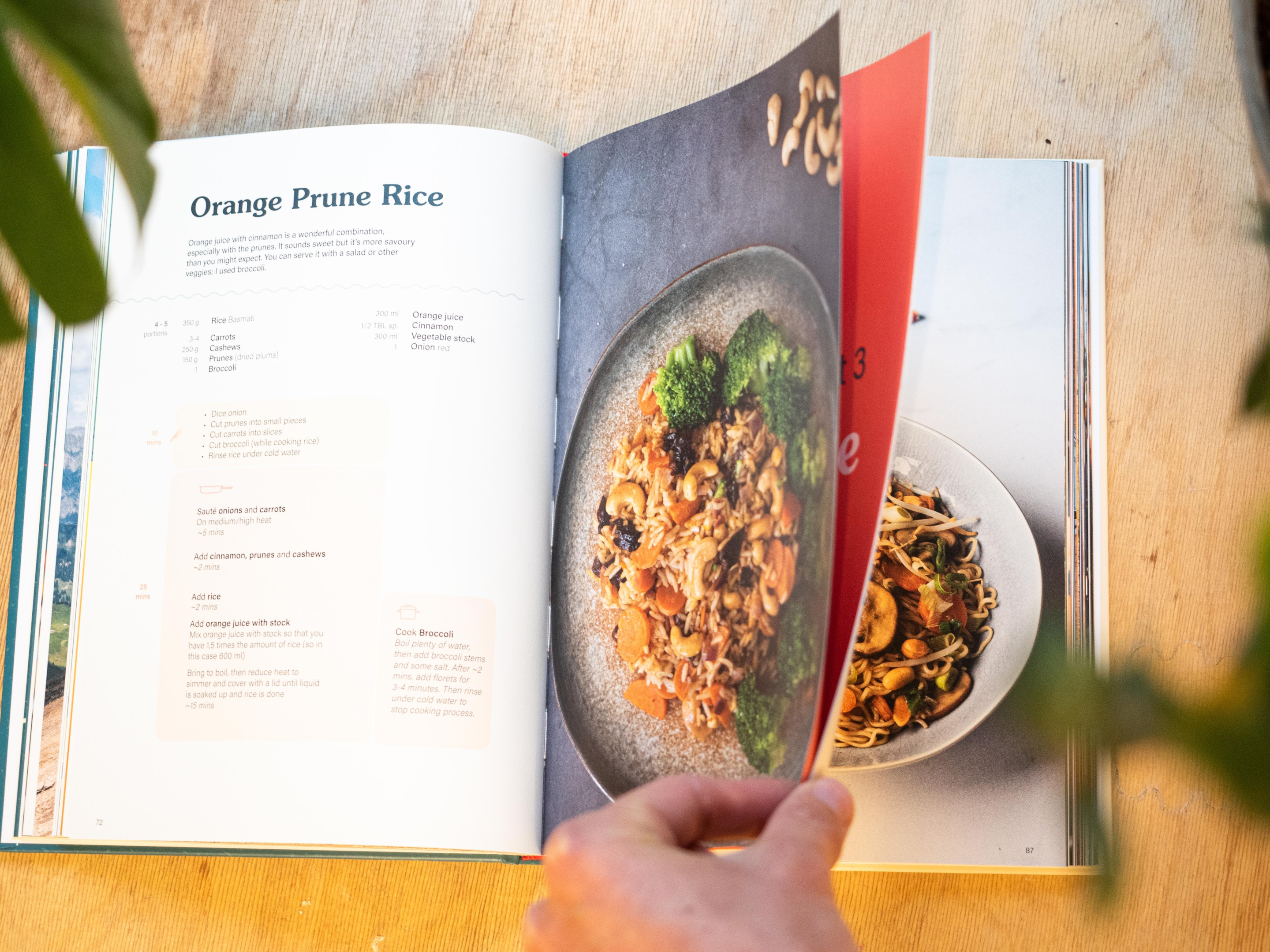 Several online platforms provide services to create custom recipe books. To add a personal touch, you could write a little note explaining why each dish is special or include photos of shared meals.
Photo Album of Treasured Memories: For a more sentimental gift, consider a personalized photo album filled with memories from the past five decades. This could include pictures from childhood, significant life events, family gatherings, trips, and everyday moments that have shaped his life.
You could organize the photos chronologically, adding captions or notes to highlight special memories associated with each picture. This gift is more than just a collection of photos; it's a tangible reminder of the journey he's been on, making it a perfect keepsake for a milestone birthday.
Personalized gifts offer a unique way to express your affection and appreciation. They show that you've put thought into understanding the recipient's tastes and experiences, creating a gift that's not only enjoyable but also meaningful.
Great Gift Ideas That Will Be Appreciated
Practical gifts have a unique appeal. They not only show that you've put thought into the recipient's preferences and lifestyle, but they also offer value beyond the initial excitement of receiving a gift. Here are some practical gift ideas that are sure to be appreciated.
Adjustable Strap Bag for Everyday Use: An adjustable strap bag is a practical and stylish gift. It's perfect for daily use - whether it's for carrying essentials to work, packing gym clothes, or for short trips. There are shops that offer a wide range of bags with adjustable straps that can be tailored to the wearer's comfort.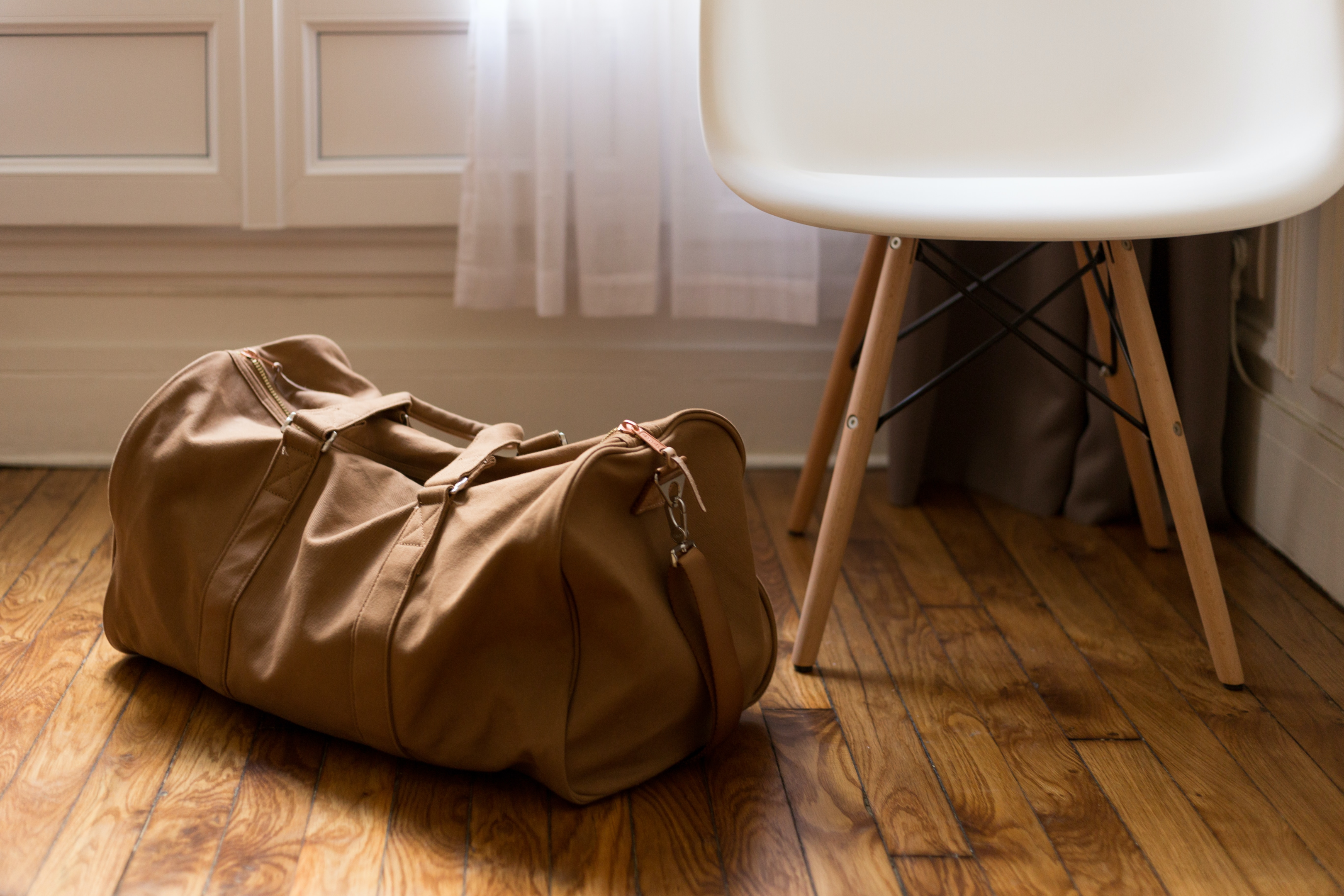 Some come with multiple compartments for organized storage, padded straps for comfort, and even laptop sleeves for the tech-savvy man.
To make it even more personal, consider choosing a bag in his favorite color or one that matches his style.
Premium Quality Fabric Shirt: A premium quality fabric shirt is another great practical gift. Whether it's a crisp white shirt for formal occasions or a casual linen shirt for weekend outings, a well-made shirt is a wardrobe staple.
You could choose a color or pattern that he loves, or stick to classics like stripes or checks. As a tip, ensure you know his correct size before purchasing.
Bucket List Experience: For the man who values experiences over material things, consider gifting a bucket list experience. This could be anything from a hot air balloon ride, a cooking class with a renowned chef, or tickets to a concert of his favorite band.
This type of present provides not just the experience itself, but also the anticipation of the event and the memories that will be created.
Practical gifts like an adjustable strap bag or a premium quality shirt offer utility and style, making them excellent presents. And for those who prefer experiences, gifting a bucket list event can provide unforgettable memories.
These thoughtful and practical gifts show your understanding of the recipient's needs and tastes, ensuring they're truly appreciated.
Health and Wellness Gift Ideas for Men Turning 50
Let's put some pep in that step and some zing in that being! Showing love for someone special? Do it with gifts that scream 'health' and 'happiness'! Because nothing says 'I care' like a present that boosts their well-being. So, buckle up and dive into our wellness wonderland of gift suggestions!
Premium Yoga Mat: A premium yoga mat makes an excellent gift, particularly for those who enjoy fitness or are looking to start a yoga practice. A high-quality mat provides the right amount of cushioning and grip, enhancing the overall yoga experience.
There are a variety of options in different colors and materials, ensuring you can find one that suits the recipient's preferences. This gift promotes physical health through exercise while also encouraging mindfulness and relaxation.
Subscription to a Healthy Snack Box: For those who enjoy snacking but are mindful of their diet, a subscription to a healthy snack box could be the perfect gift.
There are online companies that offer monthly deliveries of nutritious snacks, ranging from nuts and dried fruits to whole-grain cookies and energy bars.
This gift encourages healthier eating habits and introduces recipients to new and delicious products they might not have tried otherwise.
Massage Chair: A massage chair is a luxurious gift that keeps on giving. Ideal for those with stressful schedules or chronic aches and pains, a massage chair offers relaxation and relief without the need for a spa appointment.
There are chairs with multiple settings to target different areas of the body. While it's a pricier gift option, the ongoing comfort and relaxation it provides make it a worthwhile investment in health and wellness.
These gifts contribute positively to the recipient's well-being long after their special day has passed.
Luxury Birthday Gift Ideas for Men Turning 50
When it comes to gift-giving, luxury items can truly make a statement. They reflect not only your generous spirit but also your excellent taste and consideration for the recipient's preferences. Two such luxury gifts that are sure to impress are custom-tailored suits and vintage wines.
Custom-Tailored Suits: A custom-tailored suit is more than just a piece of clothing; it's a symbol of sophistication and personal style. Unlike off-the-rack options, a custom suit is meticulously crafted to fit the recipient perfectly, taking into account their measurements, posture, and personal style preferences.
This ensures an impeccable fit and comfort that off-the-rack suits can rarely match.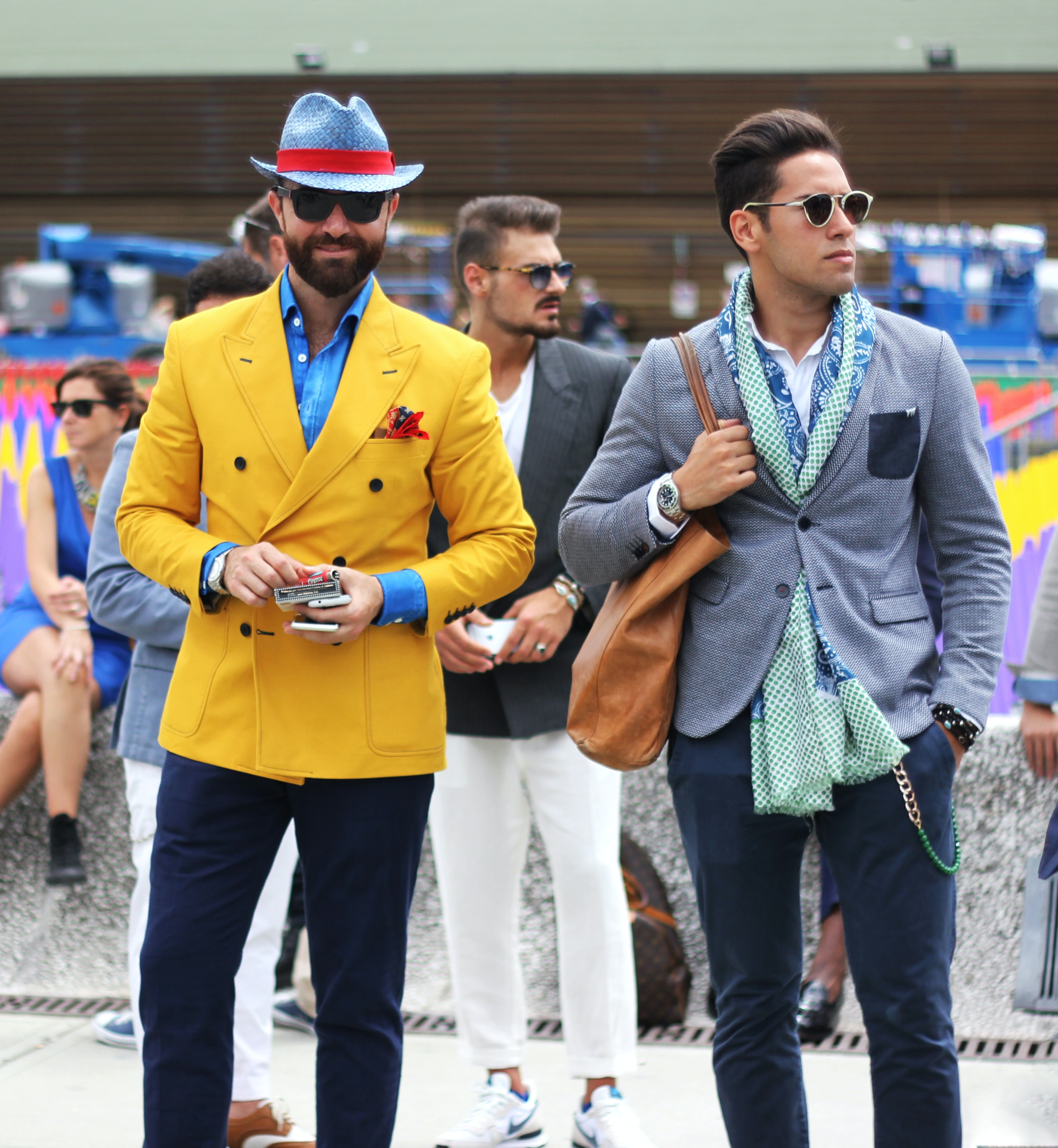 There are bespoke tailoring services that offer a wide range of fabrics, styles, and customization options. The process of getting measured, selecting fabrics, and fitting sessions makes receiving a custom-tailored suit an experience in itself.
It's a meaningful gift that the recipient can cherish for years, ideal for celebrating significant milestones or special occasions.
Vintage Wines: Gifting a bottle of vintage wine is another way to leave a lasting impression. Vintage wines, made from grapes grown and harvested in a single specified year, offer a unique tasting experience.
They capture the essence of the vineyard's climate and conditions of that particular year, often resulting in flavors with notable depth and complexity.
Selecting a vintage from a year that holds significance for the recipient - such as their birth year or the year of a memorable event - can add a thoughtful touch to your gift.
Tech Gift Ideas for Men Turning 50
Got a tech-head on your hands? Show them you speak their language with a gift that's fresh off the tech runway! Think sleek, smart, and oh-so-fun-to-use. Get ready to be crowned the 'Best Gift-Giver' with these electrifying picks:
Latest Smartphones: The latest smartphones offer a blend of advanced features, sleek design, and improved functionality. These gifts are perfect for tech enthusiasts who value staying up-to-date with the latest innovations.
Smart Home Devices: Smart home devices have become increasingly popular due to their ability to make everyday tasks more convenient. Consider devices that integrate with other smart devices, offer voice-activated assistance, and provide visual displays for recipes, news, weather, and more.
For those interested in home security, consider smart doorbells or security cameras. These gifts can help streamline daily routines and enhance home security.
High-Quality Headphones: For music lovers or those who appreciate good sound quality, a pair of high-quality headphones makes an excellent gift. Look for options with noise cancellation, wireless capabilities, and comfort.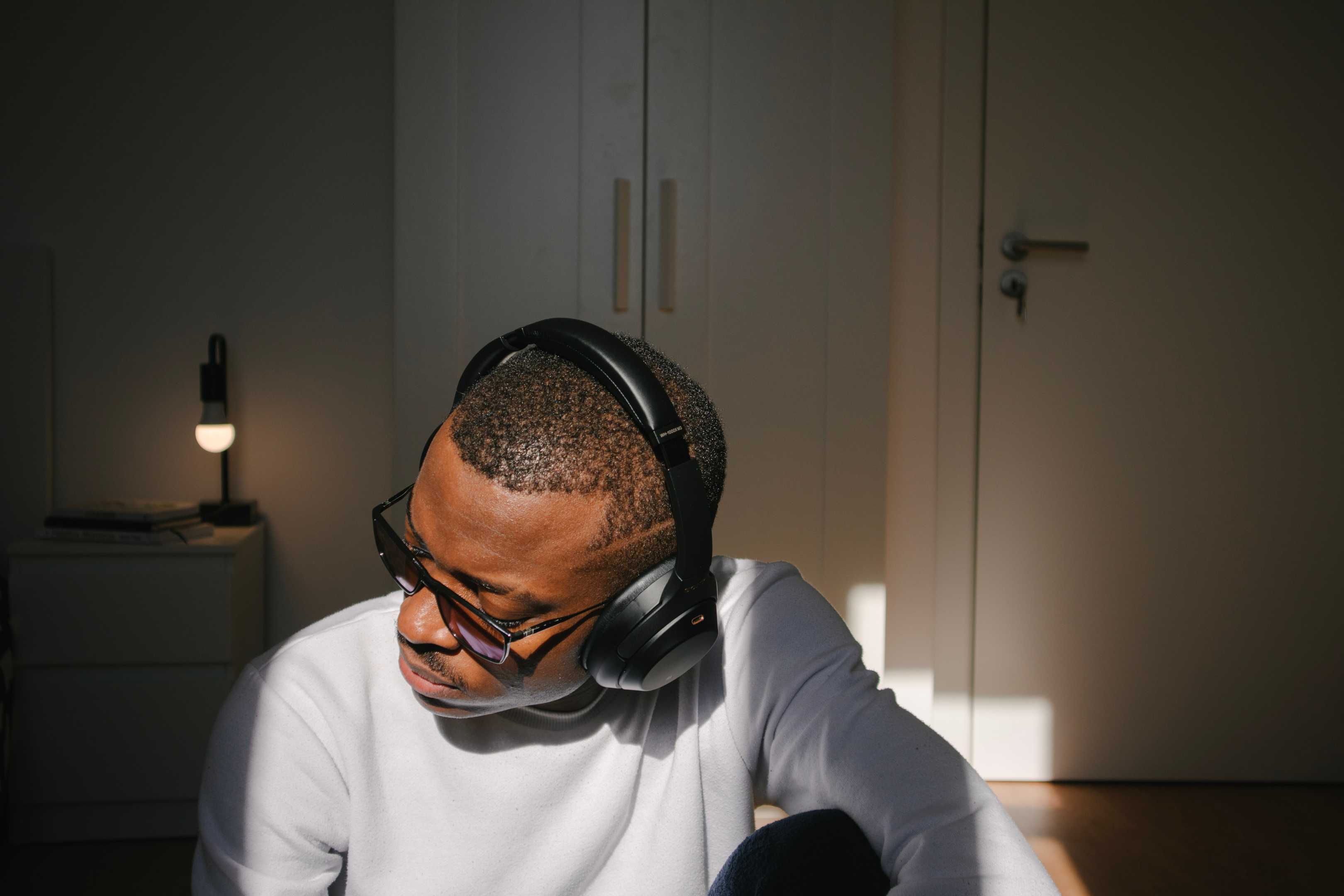 For those who frequently take calls or meetings via their devices, headphones with clear microphone quality can also be a significant advantage.
Travel-Related Birthday Gift Ideas
For those with a passion for travel, receiving gifts that cater to their wanderlust can be incredibly exciting. These presents will surely delight any globe-trotter:
Personalized Travel Map: A personalized travel map is a unique and thoughtful gift for travelers. It's not just a decoration; it's a testament to one's adventures. These maps often come with pins or markers, allowing the recipient to mark off the countries or cities they've visited.
This adds a personal touch, making the map a treasured keepsake of past journeys and a source of inspiration for future travels.
High-Quality Luggage Set: A high-quality luggage set is a practical and stylish gift for frequent travelers. Look for features like sturdy wheels, secure locks, spacious interiors, and hardshell exteriors. Some brands even offer personalization options, such as monogramming, which add a personal touch to the gift.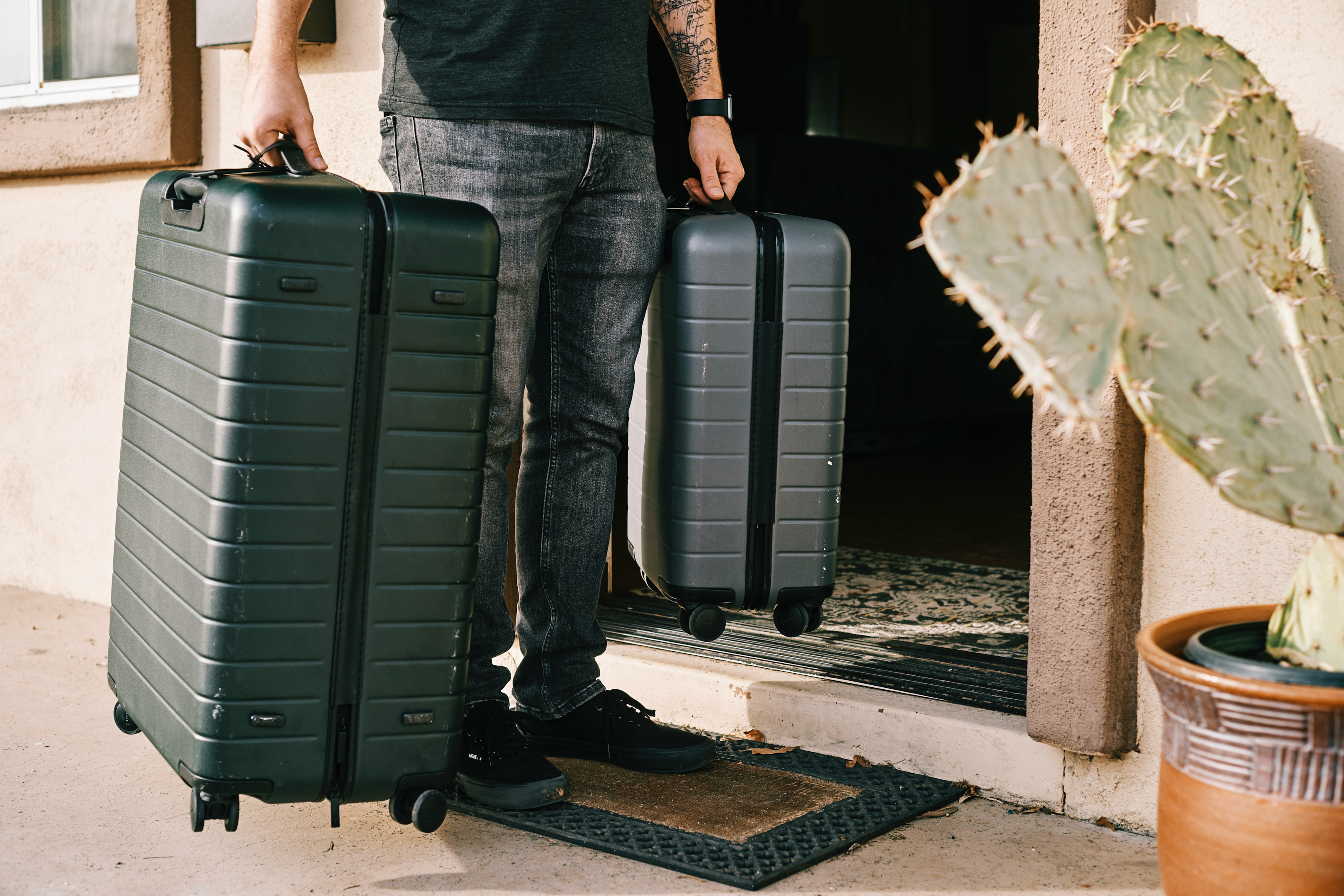 A good luggage set can last for years, making it a gift that keeps on giving.
Surprise Trip to His Favorite City: If you're looking for a truly unforgettable gift, consider planning a surprise trip to his favorite city. You could plan the trip yourself, taking care of details like flights, accommodations, and a list of must-see sights.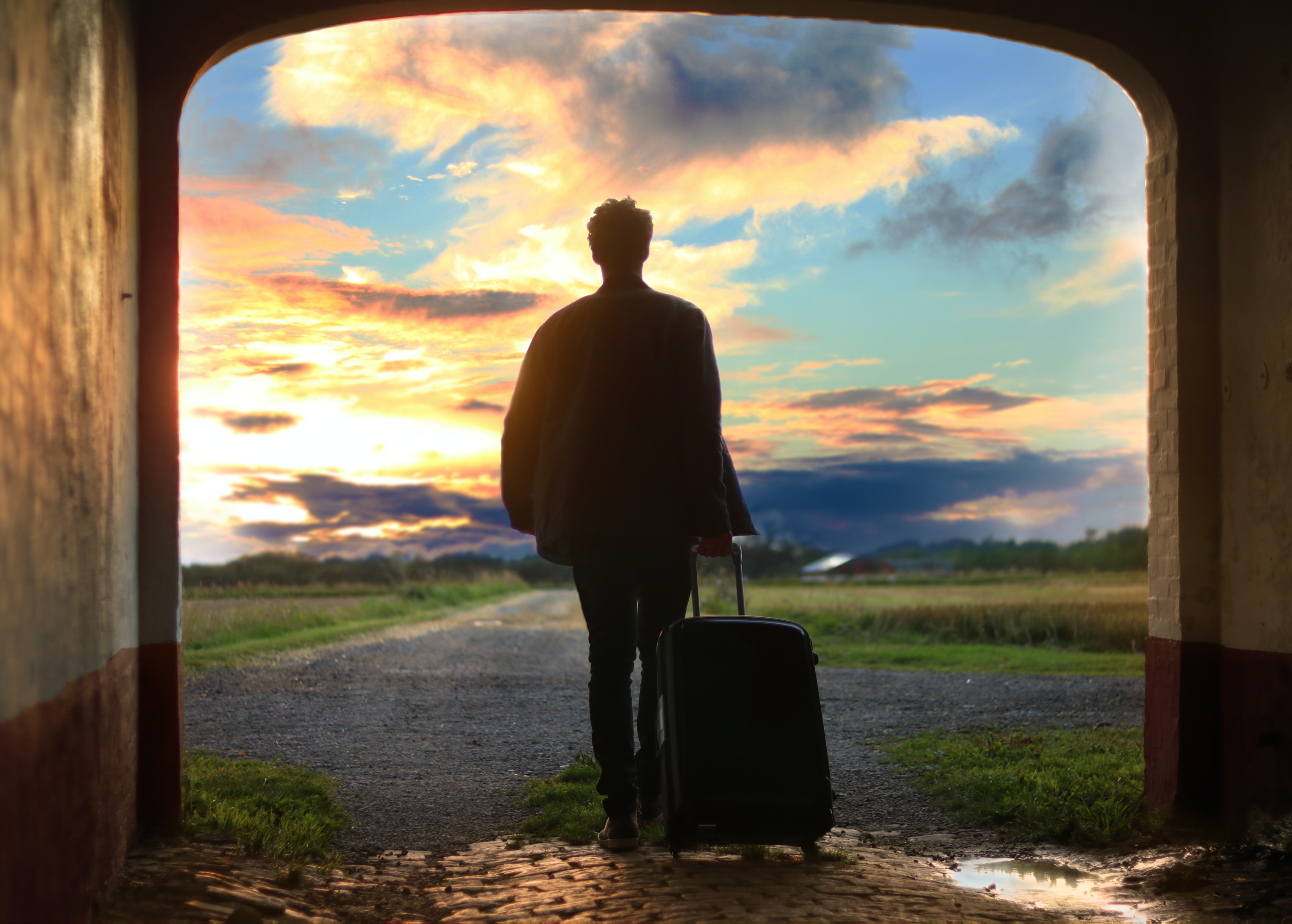 This is a gift of not just a physical journey, but also of memorable experiences and adventures.
Hobby-Related Birthday Gift Ideas
When it comes to gift-giving, focusing on the recipient's hobbies can be a surefire way to ensure your present is a hit. Whether the person in question is an avid golfer, a chess enthusiast, or a budding photographer, gifts that cater to these interests are not only useful but also show that you've put thought into their personal passions.
New Golf Club: For those who love golf, a new golf club can make for an exciting gift. This could be a driver for those looking to add distance to their game, a putter for precision on the greens, or a hybrid to offer versatility.
You might even consider a custom-fitted club, ensuring the gift is perfectly suited to the recipient's swing. This type of gift shows your support for their hobby and can help them improve their game.
Sophisticated Chess Set: A sophisticated chess set can be a wonderful gift for a chess enthusiast. This could range from a traditional wooden set, which offers a classic look and feel, to a themed set, which can add a fun twist to their games.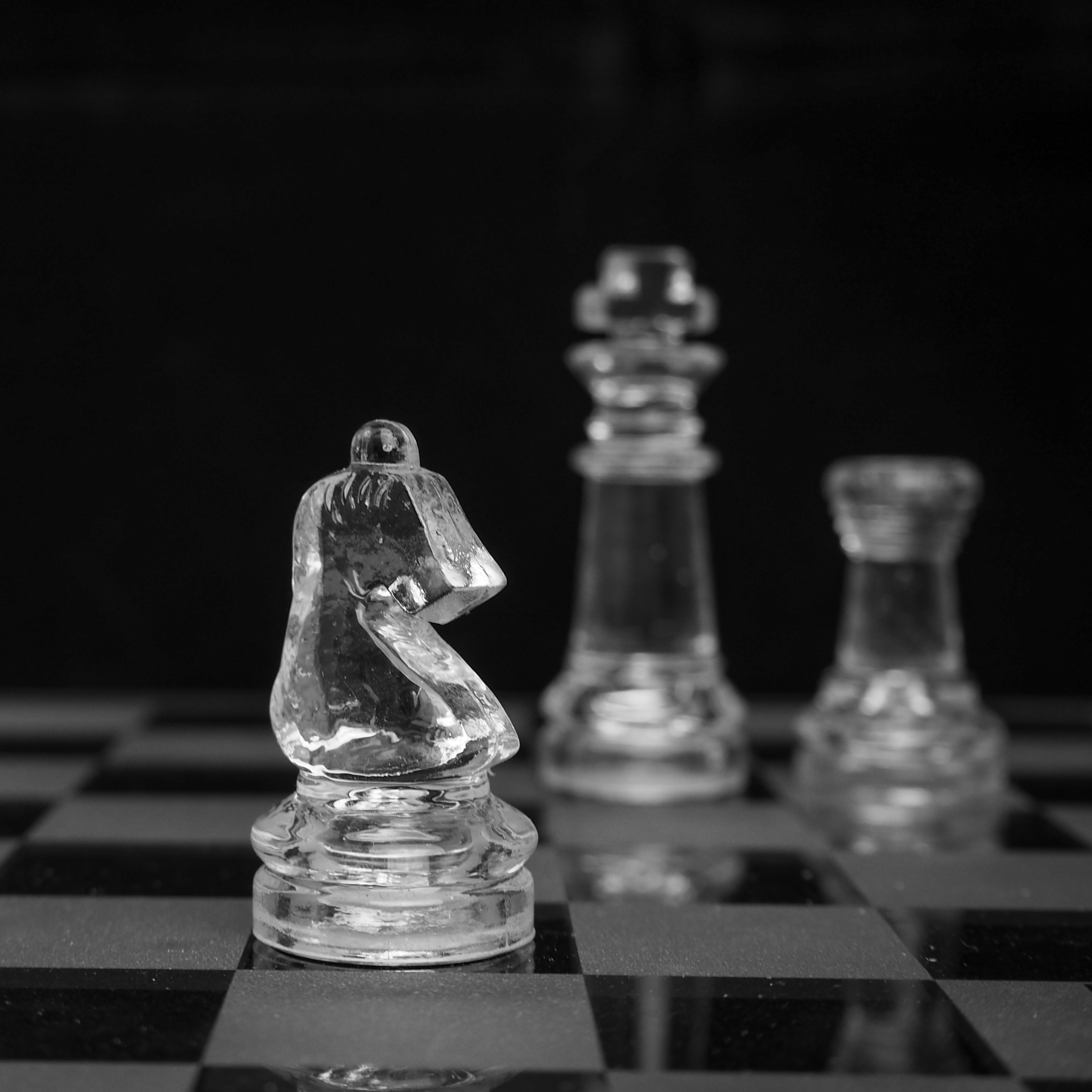 For a truly luxurious gift, consider a premium set made from materials like marble or glass. This gift can provide countless hours of enjoyment and mental stimulation, making it a hit with any chess lover.
High-End Camera: For the photography enthusiast, a high-end camera can be an exceptional gift. Whether they're an experienced photographer or just starting out, a quality camera can enhance their photography skills. You might also consider including accessories like a sturdy tripod or a high-quality lens.
A camera is a gift that encourages creativity and can lead to a lifelong passion.
Nostalgic Birthday Gift Ideas
Nostalgic gifts have a unique charm that can evoke fond memories and bring back the magic of yesteryears. These gifts can offer a trip down memory lane:
Record Player: A record player can be an excellent gift for music lovers, especially those who appreciate the warm, rich sounds of vinyl records. Vintage-style record players not only provide great sound but also serve as decorative pieces with their unique designs. Some even feature modern upgrades like Bluetooth connectivity, combining nostalgia with contemporary convenience. Gifting a record player can rekindle the joy of listening to music the old-fashioned way, making it a truly special gift.
Also check out: Consider a high-quality turntable from a top-rated brand for a unique 50th birthday gift idea. Check out this comprehensive guide on the best turntable brands known for their quality and reliability.
Classic Movie Poster: For film enthusiasts, a classic movie poster can make for a wonderful gift. It's a piece of history from their favorite films, something they can display proudly in their homes. You could choose a poster of a classic film they love, or perhaps a poster from a film that holds special memories for them. This thoughtful gift can help them relive their favorite cinematic moments every day.
Retro Video Game Console: Retro video game consoles are a hit among gaming enthusiasts. They're a piece of gaming history and can bring back memories of countless hours spent playing classic games.
You could consider gifting an Atari 2600 console, known for popular games like Pac-Man and Defender. This nostalgic gift is sure to provide fun and entertainment, reminding them of the days spent mastering these classic games.
Personalized Books as Birthday Gifts
When it comes to gift-giving, personalization can make all the difference. It shows that you've put thought into the gift and considered the recipient's interests and tastes. If you're looking for such a unique gift, consider the following:
Personalized Biography: A personalized biography can be a deeply touching gift. This could be a professionally written life story, capturing the recipient's experiences, achievements, and wisdom in a beautifully bound book.
Companies like StoryTerrace offer such services, where professional writers craft compelling biographies based on interviews with the subject. It's a gift that not only celebrates the recipient's life but also becomes a cherished keepsake for future generations.
Custom-Made Comic Book: For those who love comics or superheroes, a custom-made comic book featuring him as the hero can be an exciting and fun gift. Several artists and companies offer bespoke comic book services.
They can create a unique comic book story featuring the recipient as the protagonist, complete with their likeness and characteristics. It's a creative and entertaining gift that's sure to bring a smile to their face.
Personalized gifts can make memorable and meaningful presents. They show you've gone the extra mile to cater to the recipient's interests and tastes, making them gifts that are sure to be appreciated.
Planning a Surprise Party for a 50th Birthday
Pulling off a successful surprise party requires careful planning, teamwork, secrecy, and a keen understanding of the guest of honor's preferences.
Plan Ahead: Planning ahead is crucial for a surprise party. Start by choosing a date and time that works for the guest of honor and the key attendees. The location is also an important consideration — it could be at home for a cozy gathering, or at a favorite restaurant or outdoor location for a change of scenery.
Remember to plan for decorations, food, drinks, and entertainment that align with the theme or the guest of honor's tastes.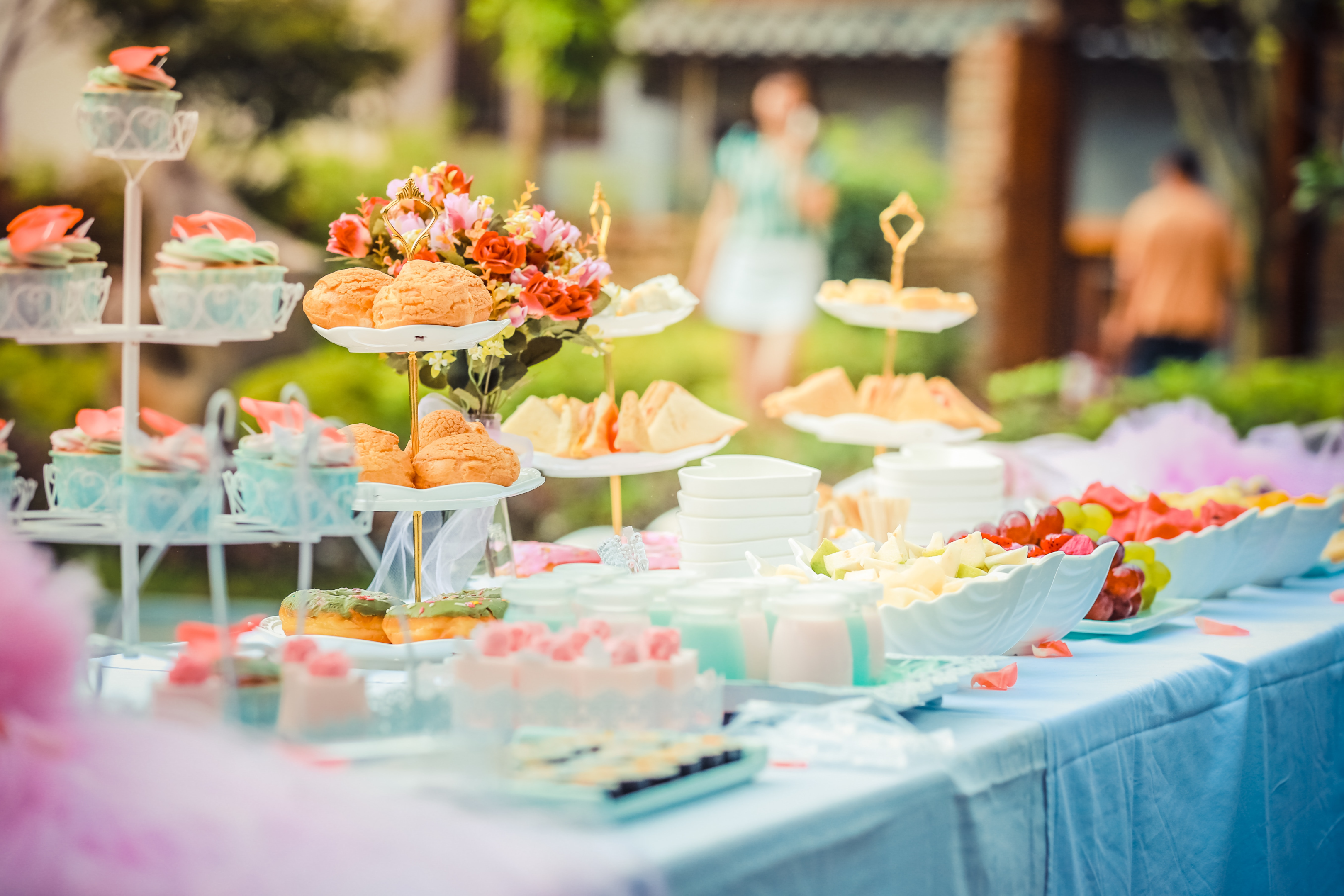 Enlist Help: Don't try to do everything alone. Enlist help from friends or family members who can share the workload. This could involve tasks like sending out invitations, setting up the venue, preparing food, or creating a diversion for the guest of honor.
Delegating tasks not only makes the process more manageable but also more fun.
Keep It a Secret: Keeping the party a secret is perhaps the most challenging part of planning a surprise party. Be sure to inform all the guests that it's a surprise and they should not mention anything to the guest of honor.
You might also need to come up with a decoy event to ensure the guest of honor is available and appropriately dressed for the occasion.
Focus on What He Loves: The best surprise parties are those that are tailored to the guest of honor's preferences. If he loves music, consider hiring a local band or creating a playlist of his favorite songs.
If he's a foodie, arrange for catering from his favorite restaurant or prepare his favorite dishes. The aim is to make the event a special celebration because of him.
With these elements, you're sure to pull off a memorable event that will be talked about for years to come.
Making a 50th Birthday Memorable
Creating a day filled with love, laughter, and memories is an incredible way to celebrate someone special in your life. From the moment they wake up until the last guest leaves, every detail should be carefully planned to celebrate their life and achievements.
Start the Day Right: Begin the day by surprising the honoree with a breakfast of their favorite dishes. This could be at home or at a beloved breakfast spot. You could also include a small gift or a heartfelt note expressing your appreciation for them and setting the tone for the day.
Plan Activities They Love: Consider planning activities throughout the day that reflect their interests and passions. This could be a round of golf at their favorite course, a visit to a local museum, a hike in a nearby nature reserve, or even a movie marathon of their favorite films. The aim is to fill the day with experiences they love and to create new memories together.
Surprise Party: In the evening, organize a surprise party with close friends and family. Choose a venue that has significance to the honoree, such as their favorite restaurant or even your own backyard. Decorate the space with photos from different stages of their life, achievements, and memorable moments to spark conversations and reminisces.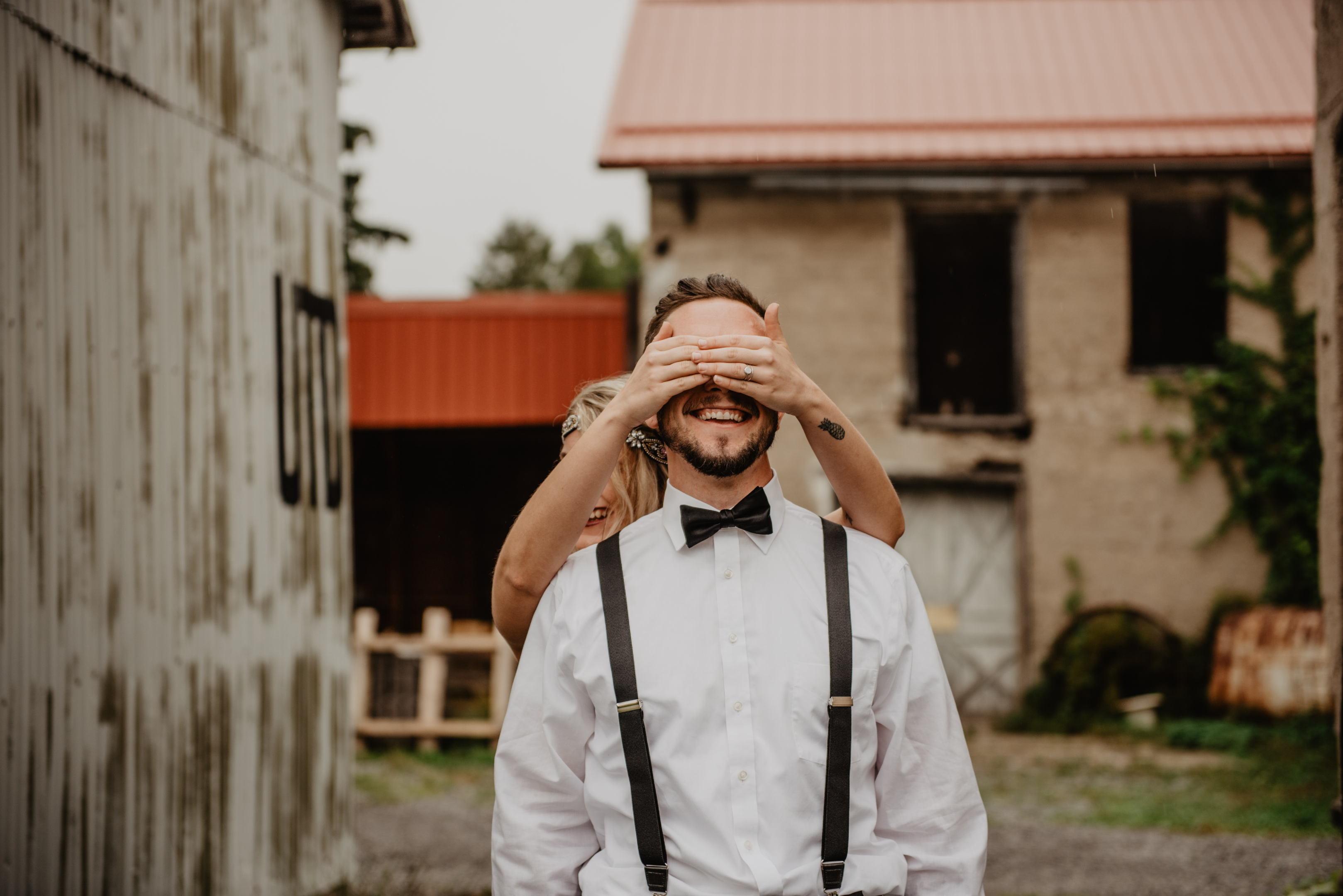 Personalized Touches: Add personalized touches throughout the party. This could be a custom menu featuring their favorite foods, a playlist of their favorite songs, or a signature cocktail named after them. You could also arrange for a toast where guests can share their favorite memories or stories about the honoree.
End the Day on a High Note: End the day on a high note with a special tribute to the honoree. This could be a heartfelt speech expressing your love and admiration for them, a video montage of messages from loved ones who couldn't be there, or even a group activity like releasing lanterns or creating a memory jar.
Embracing the Golden Years
The golden years can be a time of joy, relaxation, and fulfillment. Encourage him to pursue new hobbies, travel, and spend time with loved ones.
Turning 50 is about embracing the wisdom, experiences, and growth that come with age. It's about aging gracefully and looking forward to the future.
The Beauty of Giving a Great Gift
Giving a great gift brings joy to the giver as well as the receiver. It's a way to express your feelings and make the recipient feel loved.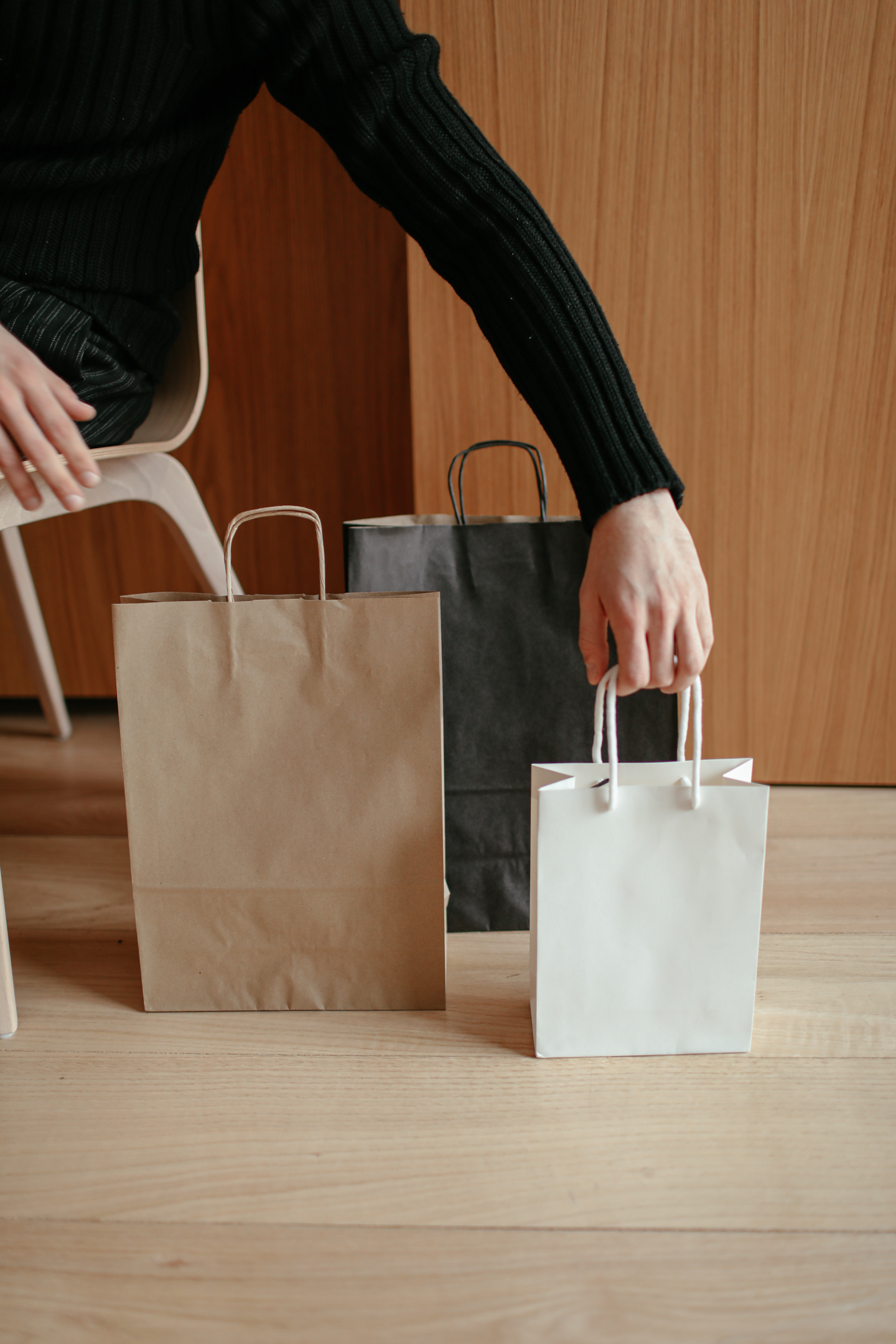 The most important part of a 50th birthday celebration is to make the birthday man feel loved and appreciated. Whether through a surprise gift, a heartfelt message, or a memorable celebration, make sure he knows how much he means to you.
Also check out: Hunting for a meaningful 50th birthday gift? Let's take a step back in time and explore the deep-rooted tradition of gift-giving. Discover the fascinating origins of giving gifts in this insightful article and find inspiration for that perfect milestone present!
Conclusion
Nailing the perfect gift for a man hitting the big 5-0 can feel like finding a needle in a haystack. But fret not! With these genius gift ideas, you're about to become his favorite person! Get ready to dazzle him with a present he'll absolutely adore!
Get ready to gift from the heart and make his day sparkle! Whether it's a one-of-a-kind personalized treasure, a belly-laugh-inducing gag gift, or something super practical - it's the love behind it that counts. So, let's roll out the red carpet and toast to the birthday boy with a gift that shouts 'You're loved' from the rooftops!
Here's to creating lasting memories on his special day!