As we approach the special occasion of Mother's Day 2023, it's time to think of a unique and meaningful gift that your mom would appreciate. Custom Vinyl Records could be just the thing she's after!
Here, you will discover how custom vinyl records are the perfect gift and why they are such a great present for your mom this year. You will also learn how and where to get started, as well as what customers have had to say about their experiences with the company PrintYourVinyl and their quality control process.
Finally, you can find out why custom vinyl records provide the perfect way to make your mom feel appreciated this Mother's Day.
Short Summary
Give the perfect Mother's Day gift to Mom 2023 with custom vinyl records!

Enjoy personalised messages, worldwide shipping and sound specialist testing for quality control.

PrintYourVinyl customers have been consistently delighted by their custom vinyl records and outstanding customer service.
Benefits of Custom Vinyl Records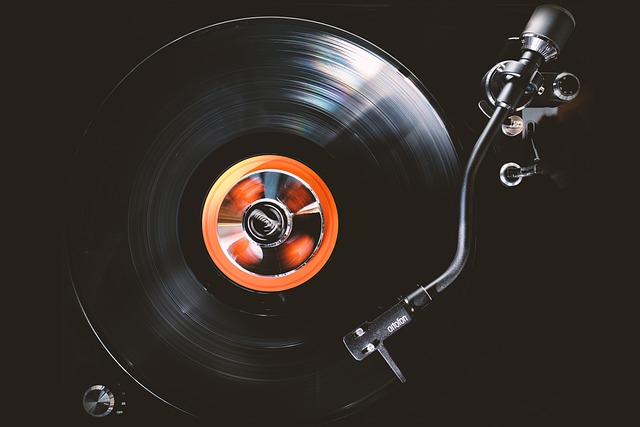 Custom vinyl records are a truly special and heartfelt gift for Mother's Day 2023. They provide the opportunity to create something unique and personalized, allowing you to choose favorite songs, design a unique cover, and leave a lasting reminder of the memories and emotions shared between you and your loved one.
With a custom vinyl record, you can place up to 20 minutes of music on each side, giving you an amazing 40 minutes of audio in total.
And don't forget about the cost – you can get your own custom vinyl record for just $85, plus you can take advantage of our quantity discount to get the most out of your order.
How to Create a Custom Vinyl Record
When selecting the perfect Mother's Day gift for your mom, why not consider creating a custom vinyl record? With the right music selection, cover art, and labels, you can create a truly unique and special vinyl record that your mom can enjoy for many years to come.
Creating a custom vinyl record is a relatively straightforward process. First, you'll need to design the cover art and labels for your vinyl record. Here, you have the opportunity to bring the vinyl record to life with high-quality images and fonts that capture the essence of your music.
Next need to choose the music that will make your custom vinyl record truly special. Select songs that have a special meaning to you or the recipient of the gift, and consider the length of the vinyl record and the order of the songs to create a truly unique listening experience.
Also check out: Unleashing Your Soundtrack: Exploring the World of Custom Playlist Vinyl Records

Gift Cards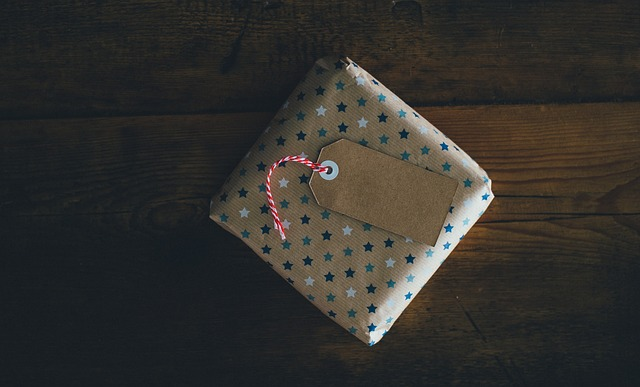 PrintYourVinyl gift cards are the perfect way to show someone you care. With unique messages, custom vinyl records, and amazing customer service, you can give a gift that will be cherished for years to come. And with free and insured worldwide shipping, you can make sure your special someone receives it no matter where they are.
Using a PrintYourVinyl gift card to purchase custom vinyl records is simple and easy. All you have to do is select the gift card option at checkout and enter the unique code that comes with it. This will reduce the total cost of your purchase and get you closer to your dream vinyl records!
With gift cards, you can give the perfect present for moms, grandmas, and other special women in your life - no matter what the occasion. Whether you're shopping for Mother's Day gifts, birthdays, anniversaries, or any other special event, PrintYourVinyl gift cards are sure to make someone's day.
Quality Control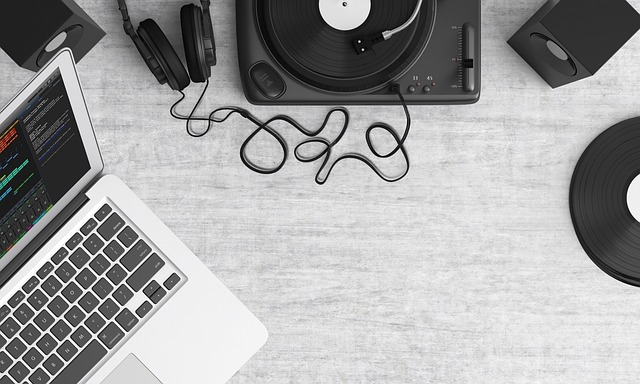 Quality control is essential for custom vinyl records to ensure that the product meets the customer's expectations and is free of any flaws. At PrintYourVinyl, we take pride in delivering the best sound quality and physical condition for our custom vinyl records. Our sound specialists carefully inspect each record to guarantee that you get the highest quality product.
The sound specialist plays an important role in the quality control process, making sure that the record meets the company's exacting standards for sound quality and is free of any surface noise. They work with the writer to match the style to the sound they are expecting, while also ensuring that the creative elements of the record are captured perfectly.
PrintYourVinyl Customer Reviews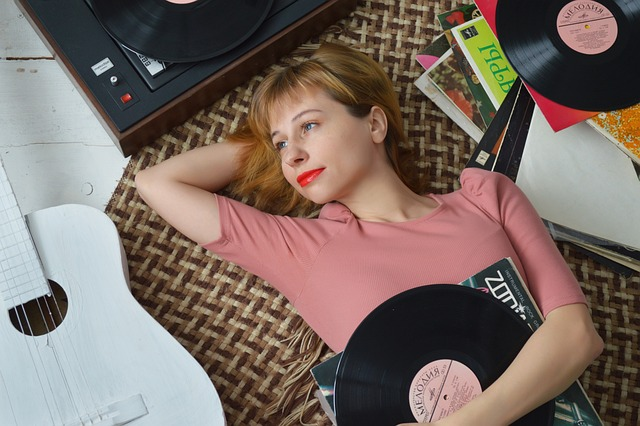 Customers have been overwhelmingly pleased with their experience with PrintYourVinyl. People have been vocal about their experiences with PrintYourVinyl, with many expressing their satisfaction with sound quality and others praising great customer service and the super quick turnaround times for their custom vinyl records. Customers are consistently impressed with the outstanding quality of their custom vinyl records from PrintYourVinyl, with many reporting that the sound and image quality is superior to other vinyl records they have purchased.
Additionally, customers have been highly impressed with the exceptional customer service they've experienced with PrintYourVinyl. From helpful advisors to rapid delivery times, customers are consistently delighted by PrintYourVinyl's commitment to quality and customer satisfaction.
Summary of Benefits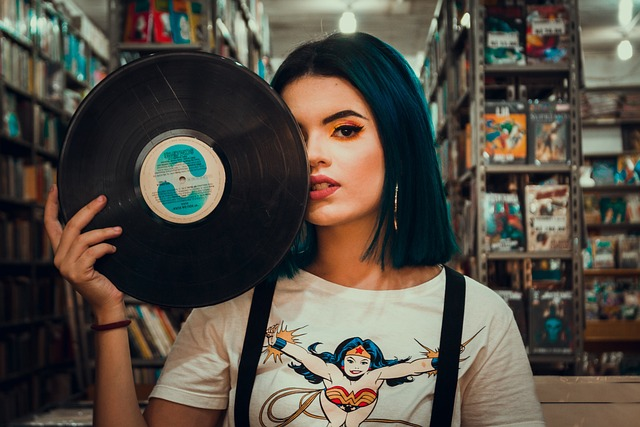 Custom vinyl records make a truly special and meaningful gift for Mother's Day 2023. Not only do they provide a unique and timeless way to show your Mom how much you care, but you can also customize your vinyl records with a range of exciting options, from design and cover images to audio and music capacity - and more!
With the availability of gift cards for creating custom vinyl records with personal messages and worldwide shipping, you can make your Mom's day even more special and memorable. To guarantee the best possible sound quality for your custom vinyl records, each record is rigorously tested by a sound specialist before it's shipped out, so you can be sure you're getting the comfiest and most enjoyable listening experience possible.
With these benefits, it's no wonder why custom vinyl records are highly recommended for best Mother's Day gifts of 2023!
Summary
Mother's Day 2023 provides an excellent opportunity to surprise Mom with something really unique. Why not break the traditional gift-giving trend and create a custom vinyl record for her? The advantages of a personalised vinyl record are numerous: there's the opportunity to add personal messages, the ability to choose from a wide variety of songs, stringent sound quality testing and of course, fast and free worldwide shipping. Moreover, this cost effective and unique gift, will remain valuable for many years as it is a labor of love and a token of your appreciation for Mom.
Custom vinyl records make an extraordinary Mother's Day gift—one that is sure to tug at the heartstrings of Mom and everyone around her. Without any doubt, this is one of the best gifts you can give today and in the future! Show your love and appreciation towards your mom — or someone who is like a mom to you — through a thoughtful token and sign of affection, a message powerful enough to stay with her all throughout the years.
Surprise Mom with a special gift this Mother's Day and make her day truly remarkable.
Frequently Asked Questions
How much does it cost to make a custom vinyl?
The cost of making custom vinyl can vary greatly depending on the size of your project and other factors. You could expect to spend anywhere from $100 up to $250 for a single one-off record, although PrintYourVinyl is celebrating mother's day with a sale so you can a unique custom vinyl that'll she'll love a fraction of the price.
Whatever budget you have in mind, it's possible to make your own special vinyl project a reality with PrintYourVinyl.
How is the sound quality on PrintYourVinyl Records?
PrintYourVinyl uses high-quality materials and equipment to ensure that the sound of their custom records is top-notch. Each record is made with premium vinyl and a professional-grade lathe cutter, resulting in clear and crisp sound quality.
Whether you're creating a custom record of your mom or grandma's favorite songs or recording a personal message, the sound quality of PrintYourVinyl's custom records is sure to impress.
Can you turn a Spotify playlist into a vinyl record?
Turning your Spotify playlist into a vinyl record is definitely possible! With PrintYourVinyl, you can list the songs straight from your favorite playlists and they will find the songs for you and make the highest-quality vinyl record, so much so their lathe cut records will continue produce great amazing quality for years.
Making your own personalized record to listen to your favorite music in a cool and classic way can be both rewarding and fun!
Who else can I gift Custom Vinyl Records too?
Custom vinyl records make a great gift not just for Mother's Day, but for a variety of other occasions and people as well. Here are just a few ideas:
Father's Day: Just like moms, dads also appreciate thoughtful and unique gifts. A custom vinyl record with his favorite songs is sure to make him smile.

Weddings: A custom vinyl record can make a great wedding gift. You could create a record with the couple's favorite songs or even songs from their wedding day.

Anniversaries: Celebrate a special anniversary with a custom vinyl record that features songs from the couple's favorite artists or songs from their wedding day.

Birthdays: Give the gift of music with a custom vinyl record that features the birthday person's favorite songs.

Graduations: Graduating from college or high school is a huge accomplishment. Commemorate the occasion with a custom vinyl record featuring the graduate's favorite songs.

Christmas: A custom vinyl record can make a great Christmas gift. You could create a record with your family's favorite Christmas songs or even songs from your favorite Christmas movie.

Valentine's Day: Nothing says "I love you" quite like a custom vinyl record featuring songs that are special to you and your significant other.
The possibilities are endless when it comes to gifting custom vinyl records. Whether it's for a special occasion or just because, a custom vinyl record is a fantastic, unique and thoughtful gift that is sure to be cherished for years to come.