Introduction
Embarking on the hunt for that perfect gift, especially for those couples who seem to have it all, can feel like an epic quest. But hang tight, adventurer! Consider this guide your trusty map through the enchanting realm of gift-giving. Packed with a bountiful treasure trove of unique gift ideas, it's here to help you unearth presents that combine practicality with thoughtfulness in delightful ways.
Ready to set sail on this exciting journey? Let's dive in!
Understanding the Challenge of Finding the Perfect Gift for Couples Who Have Everything
The challenge with finding gifts for couples who have everything lies in their seemingly complete collection. They have their own home filled with decor, food storage solutions, and wall hangings. They've had numerous special occasions, likely celebrated with a myriad of wonderful gifts. So, what can one gift that would stand out? The key is to think outside the box.
Why a Thoughtful Gift Matters More Than an Expensive One
A thoughtful gift often has more value than an expensive one. It shows that you've taken the time to consider the couple's personal style, their interests, and their special memories.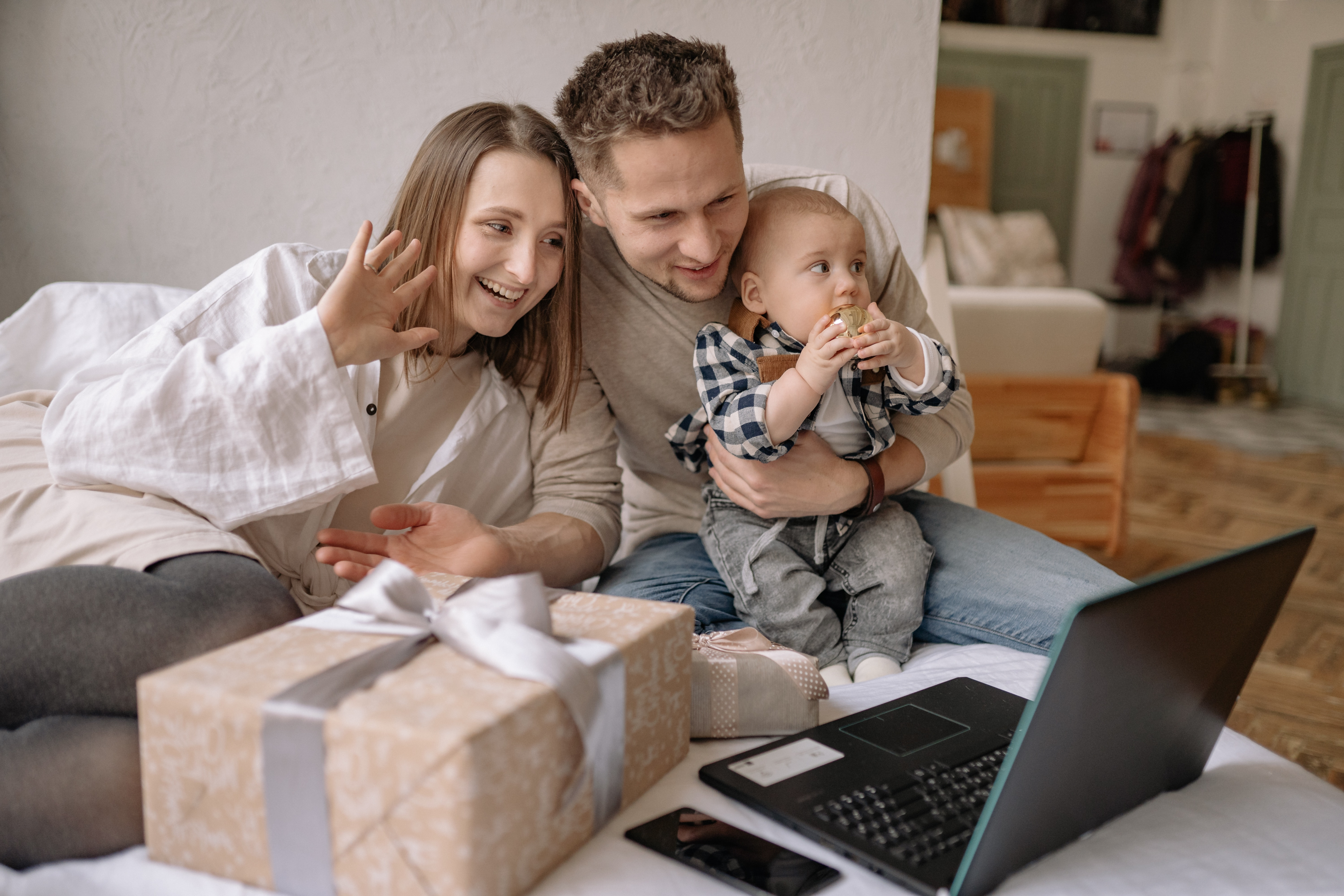 A personalized gift, like a personalized map marking their special date or a personalized anniversary journal, makes for a fantastic gift as it's tailored specifically to them.
Criteria for Selecting the Perfect Gift for Couples
Choosing a gift is like playing detective – it's all about gathering clues! Start by taking a sneak peek into the couple's lifestyle. Are they caffeine aficionados with an espresso machine that never rests? Or perhaps their kitchen cupboards are overflowing with sweet treats? Do they revel in the thrill of outdoor parties or cherish intimate date nights snuggled up at home? Next, turn your attention to the occasion.
Is it a grand celebration of their wedding anniversary or a toast to a date that holds a special place in their hearts? Each clue you uncover will guide you closer to that ultimate gift – one that doesn't just tick the boxes, but creates a delightful explosion of joy and surprise! Let's embark on this thrilling gift-hunting adventure together, shall we?
The Importance of Practical Gifts for Couples
Practical gifts are always a great gift idea. They can be used regularly, reminding the couple of your thoughtfulness. From gourmet gift baskets for foodie couples to a fun gift like a Toilet Tag game for playful duos, the options are endless.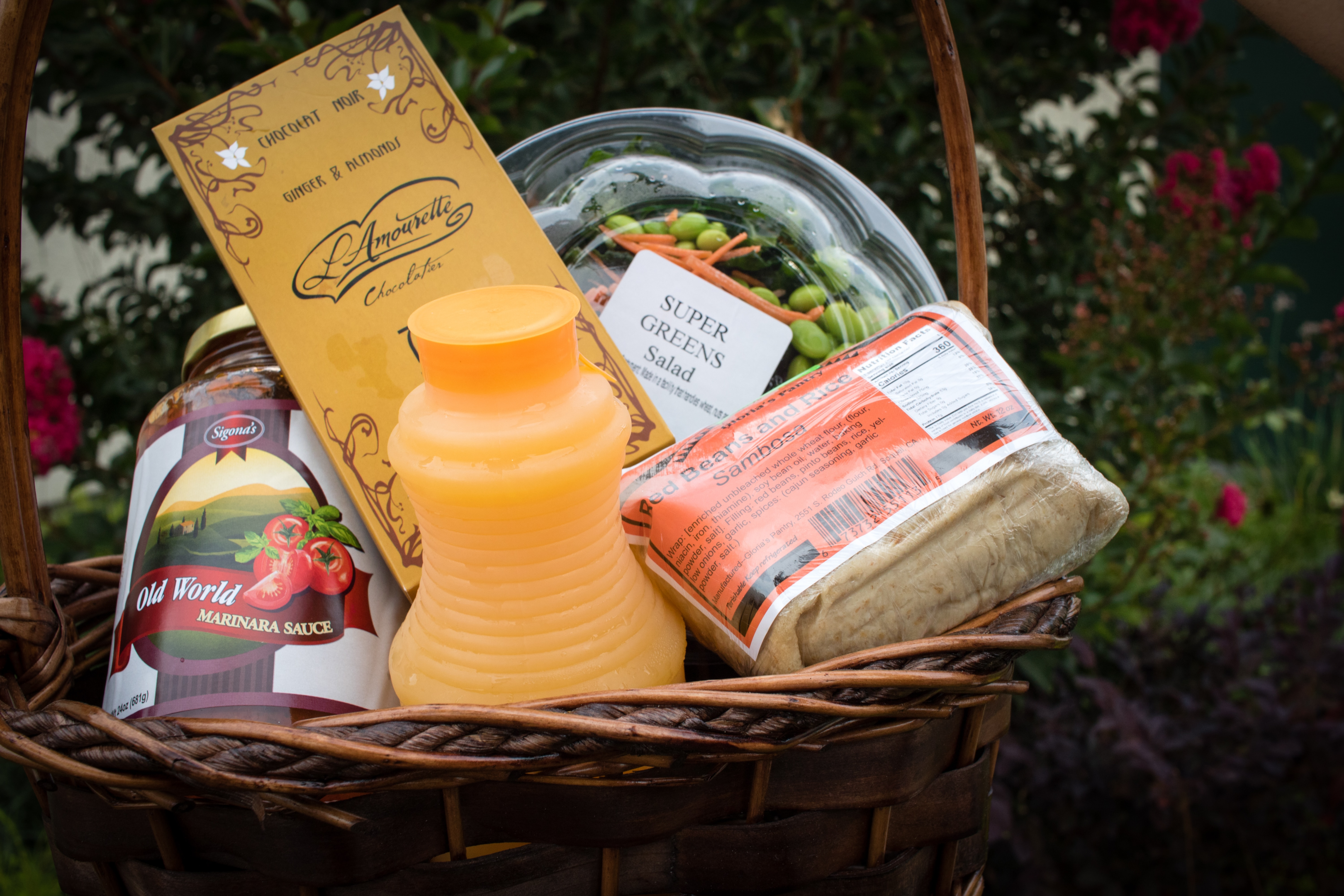 Gift Category: Unique Kitchen Gadgets
Finding the perfect gift for couples who have everything becomes easier when you consider unique kitchen gadgets. These items combine practicality with novelty, making them both useful and interesting. Let's explore some thoughtful gift ideas in this category.
A Personalized Cutting Board: A Perfect Blend of Utility and Sentiment
A personalized cutting board is a wonderful gift for couples who love to cook or entertain. It's not only a practical item they'll use daily, but also a decorative piece that adds a personal touch to their kitchen. You can opt for boards engraved with their names, wedding date, or even a special message. Every time they prepare a meal, they'll be reminded of your thoughtful gift.
Coffee Club Subscription: For the Coffee Connoisseurs
For couples who relish quality time over a cup of freshly brewed coffee, a coffee club subscription like Atlas Coffee Club is just the ticket. This service delivers premium, single-origin coffee from around the world right to their doorstep.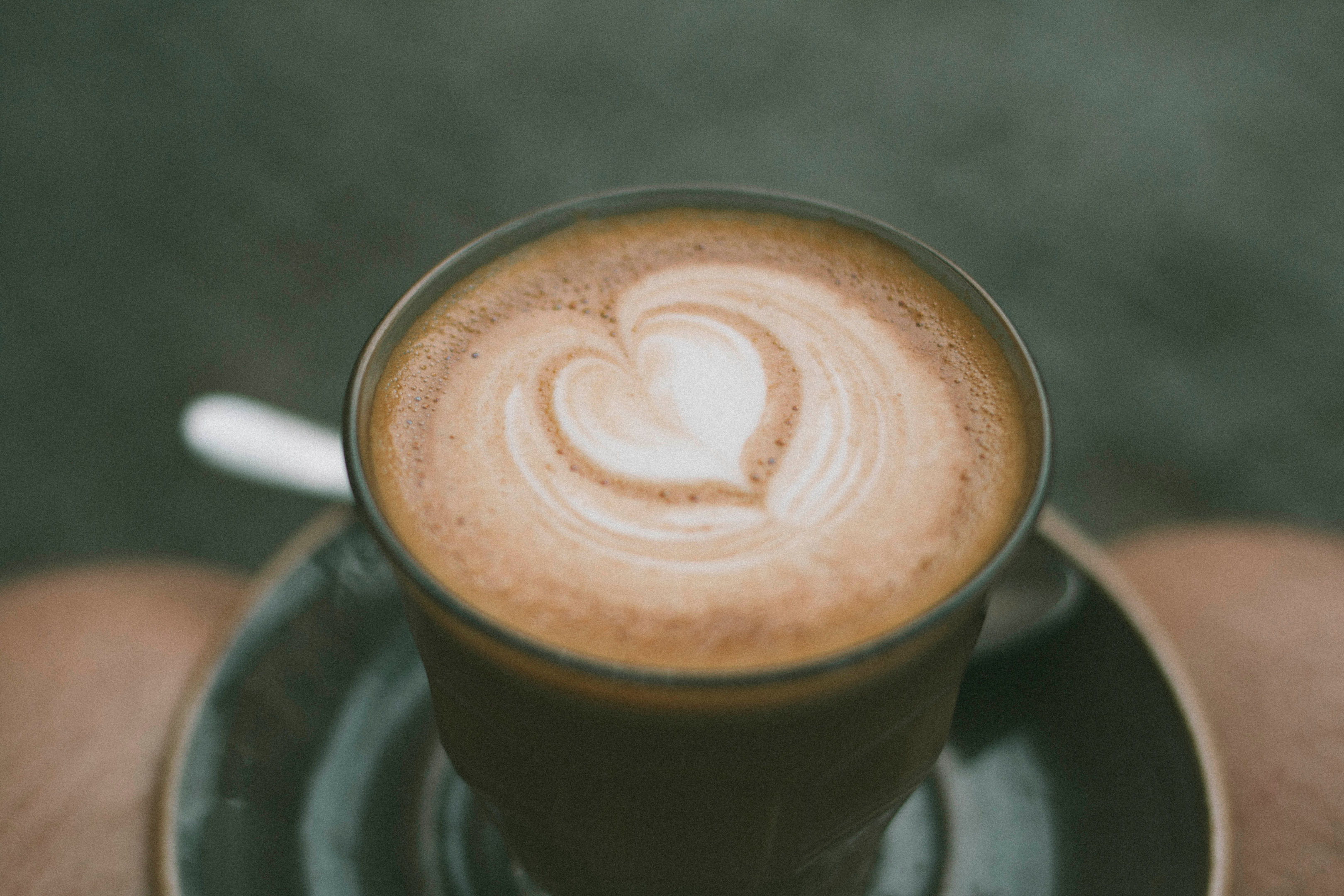 Each shipment includes information about the coffee's origin, flavor profile, and ideal brewing methods, making it a fun and educational experience. This is more than just a gift, it's a journey of discovery for coffee lovers.
Sous Vide Precision Cooker: A Gourmet Gift
If you're shopping for a couple that loves experimenting with new cooking techniques, consider a Sous Vide Precision Cooker. This gadget allows them to cook restaurant-quality meals right in their own home. It's a fun gift that offers a unique cooking experience, making it a great gift idea for foodie couples.
Personalized Wine Glasses: For the Wine Enthusiasts
For couples who enjoy a good glass of wine, consider personalized wine glasses. You can have them etched with their initials, wedding date, or a sweet quote. Pair this with a bottle of their favorite wine, and you've got a thoughtful and practical gift they'll appreciate.
Pasta Maker: A Unique Gift Idea
A pasta maker is a fantastic gift for couples who enjoy homemade meals and fun kitchen projects. They can spend date nights making fresh pasta from scratch, turning a simple dinner into an engaging activity. This gift idea combines fun, food, and quality time, making it one of the best gifts for couples who have everything.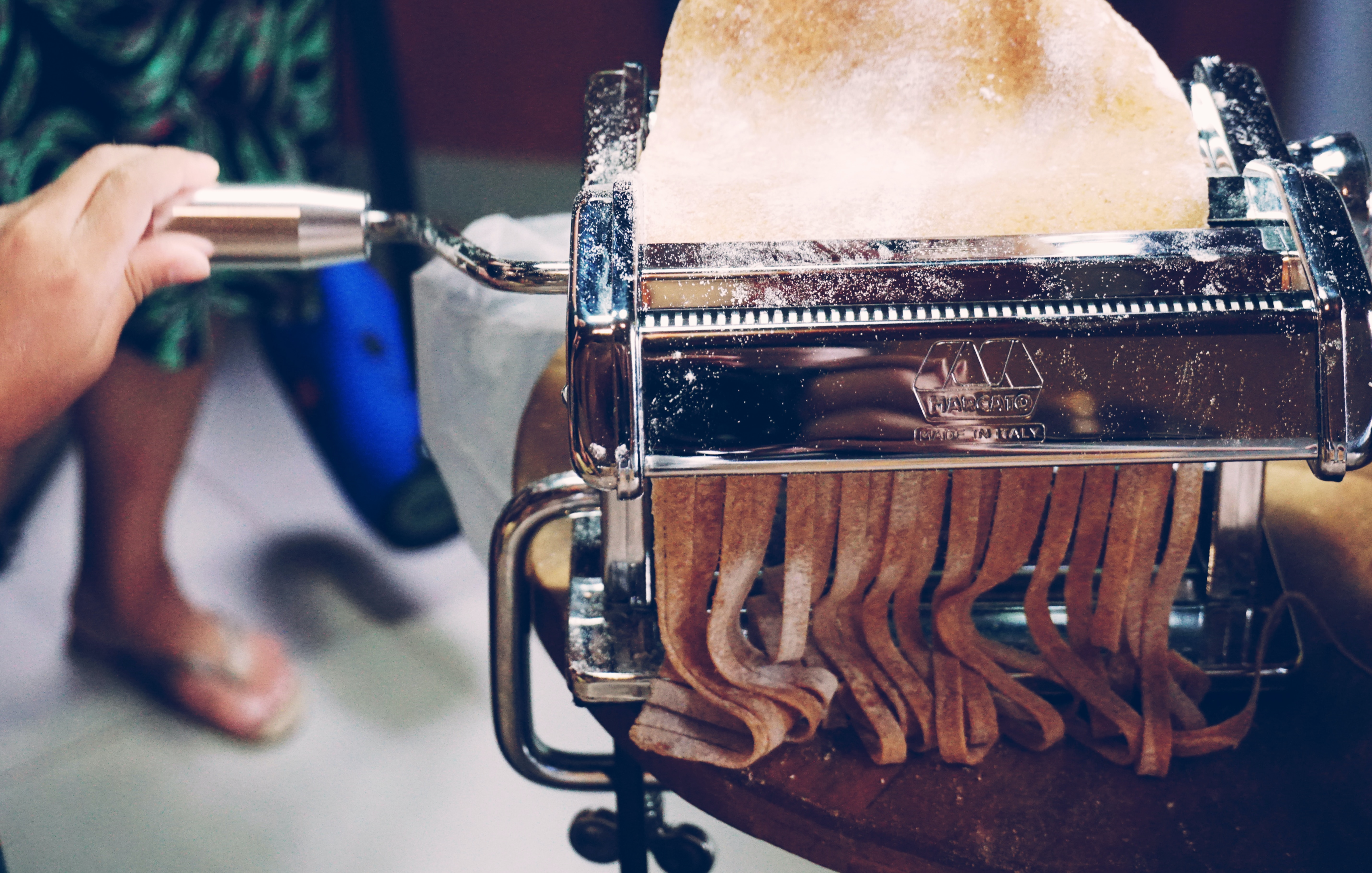 Unique kitchen gadgets make for excellent gifts as they offer a balance of practicality and novelty. They contribute to making meal preparation or dining more enjoyable, and many can be personalized for that extra special touch.
Whether the couple enjoys coffee, wine, cooking, or all of the above, there's a perfect kitchen gadget gift for them.
Gift Category: Home Décor
Home décor items are a fantastic choice when looking for gifts for couples who have everything. They add personality to a living space and can be chosen to reflect the couple's tastes, interests, or shared experiences. Here are some thoughtful home décor gift ideas.
Wall Art that Tells a Story
Wall art is a versatile gift option that can be tailored to suit any couple's style. Consider a piece that reflects their interests, such as a print of a famous painting for art lovers, or a framed map of a city or country they've visited together.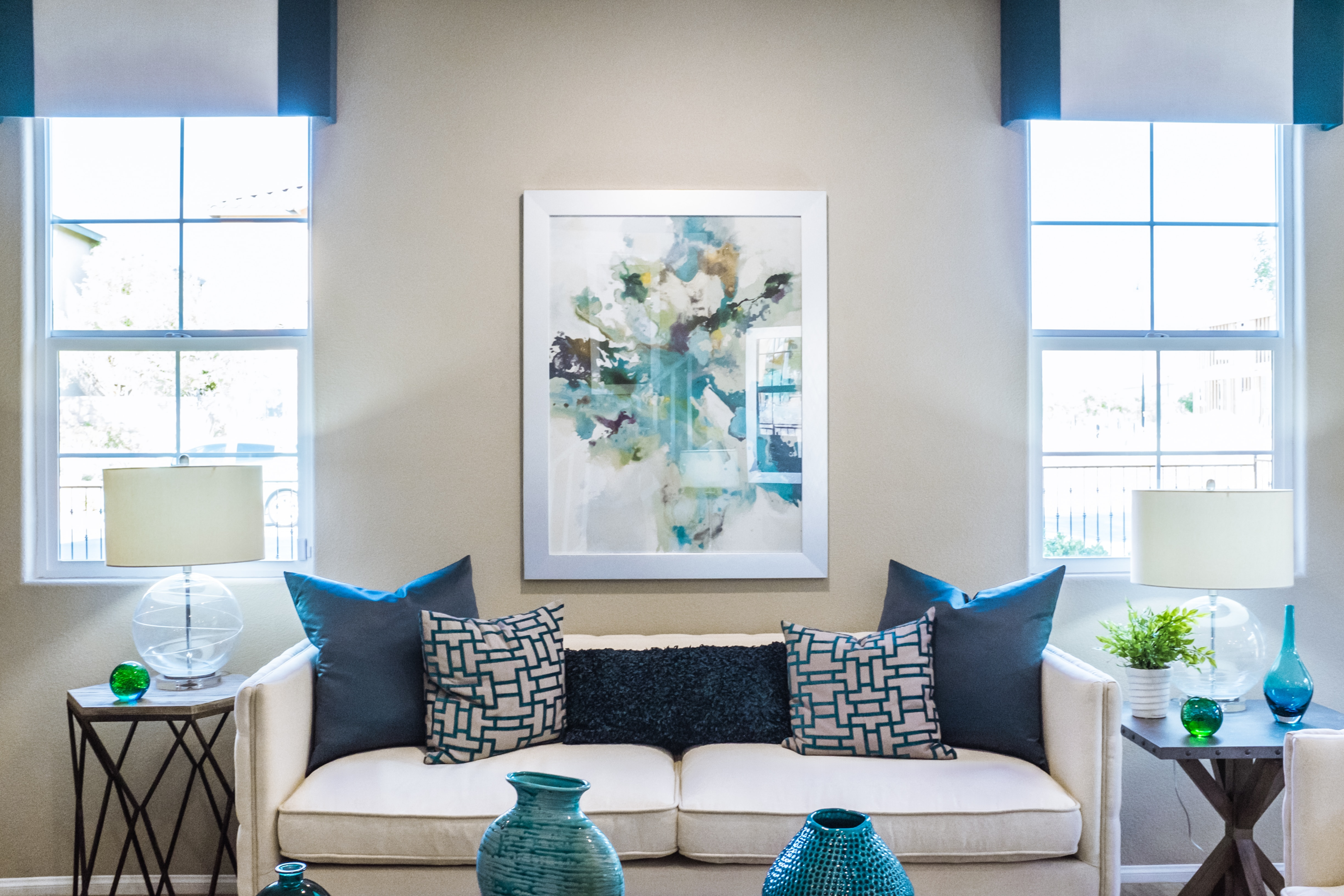 For a truly unique gift idea, consider commissioning a piece from a local artist or creating a personalized artwork that includes their names, wedding date, or a significant quote.
Lovebox Spinning Heart Messenger: A Romantic Gesture
For a romantic home décor gift, consider the Lovebox Spinning Heart Messenger. This innovative device allows you to send messages from anywhere in the world, which are displayed on the box's screen. When a new message arrives, the heart on the box spins, letting the recipient know there's a new note waiting for them.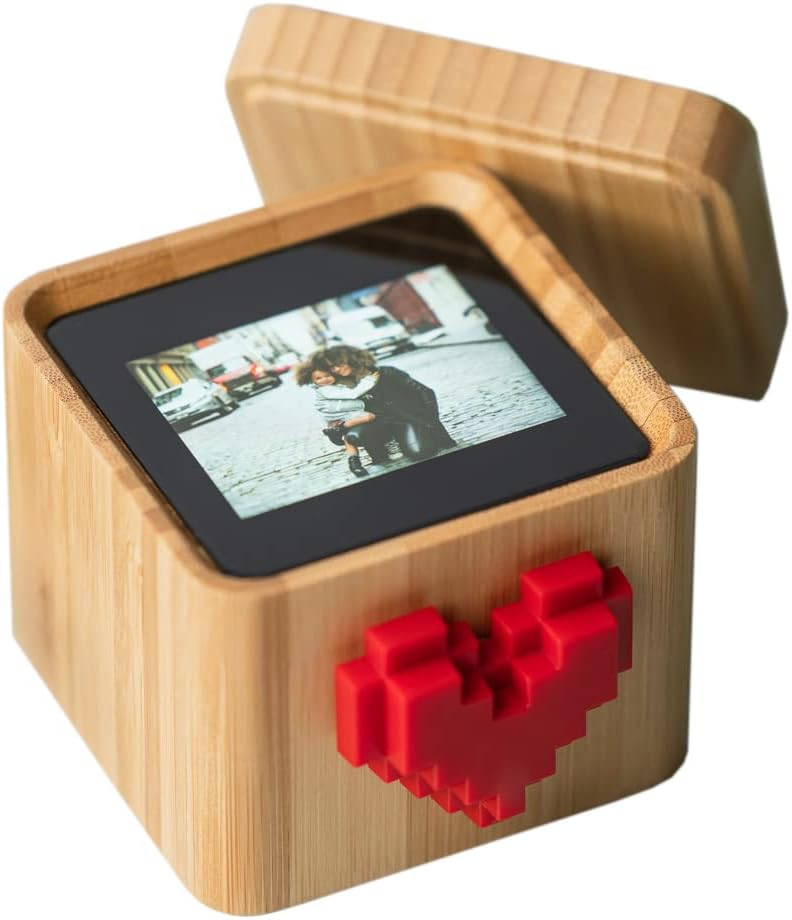 It's a lovely way for couples to stay connected, making it a perfect gift for those who value heartfelt communication.
Personalized Throw Pillows: Comfort Meets Style
Throw pillows are a practical and stylish home décor gift. They can be chosen to match the couple's existing color scheme or to bring in a new accent color. To make this gift extra special, consider personalized throw pillows.
These could feature their monogram, a favorite quote, or a design that represents something they love.
Indoor Plants: For a Breath of Fresh Air
Indoor plants make for wonderful gifts. They brighten up any space and also have proven health benefits, including air purification and stress reduction. Consider easy-to-care-for plants like succulents or snake plants, or opt for something a bit more unique like a bonsai tree. Pair it with a stylish planter for a complete gift.
Unique Bookends: For the Bookworms
If the couple loves reading, unique bookends can be a great addition to their home décor. They not only serve a practical purpose of keeping books organized but also add a decorative touch to bookshelves.
From modern geometric designs to ones shaped like their favorite animals or literary characters, there's a bookend set for every book-loving couple.
Home décor gifts are a wonderful way to celebrate a couple's individual and shared tastes. They range from romantic and personalized items to practical and stylish additions to their living space.
Each time they see your gift in their home, they'll be reminded of your thoughtfulness.
Gift Category: Experiences
Experiences make for unforgettable gifts. They offer the chance to create special memories, learn something new, or simply enjoy quality time together. Here are some thoughtful experience-based gift ideas for couples who have everything.
Camping Trip Essentials: For the Adventurous Couple
If the couple loves the great outdoors, consider gifting them with a camping trip package. This could include a high-quality tent, sleeping bags, and cooking equipment. You could also provide them with a guidebook to the best camping spots in their area or even a national park pass.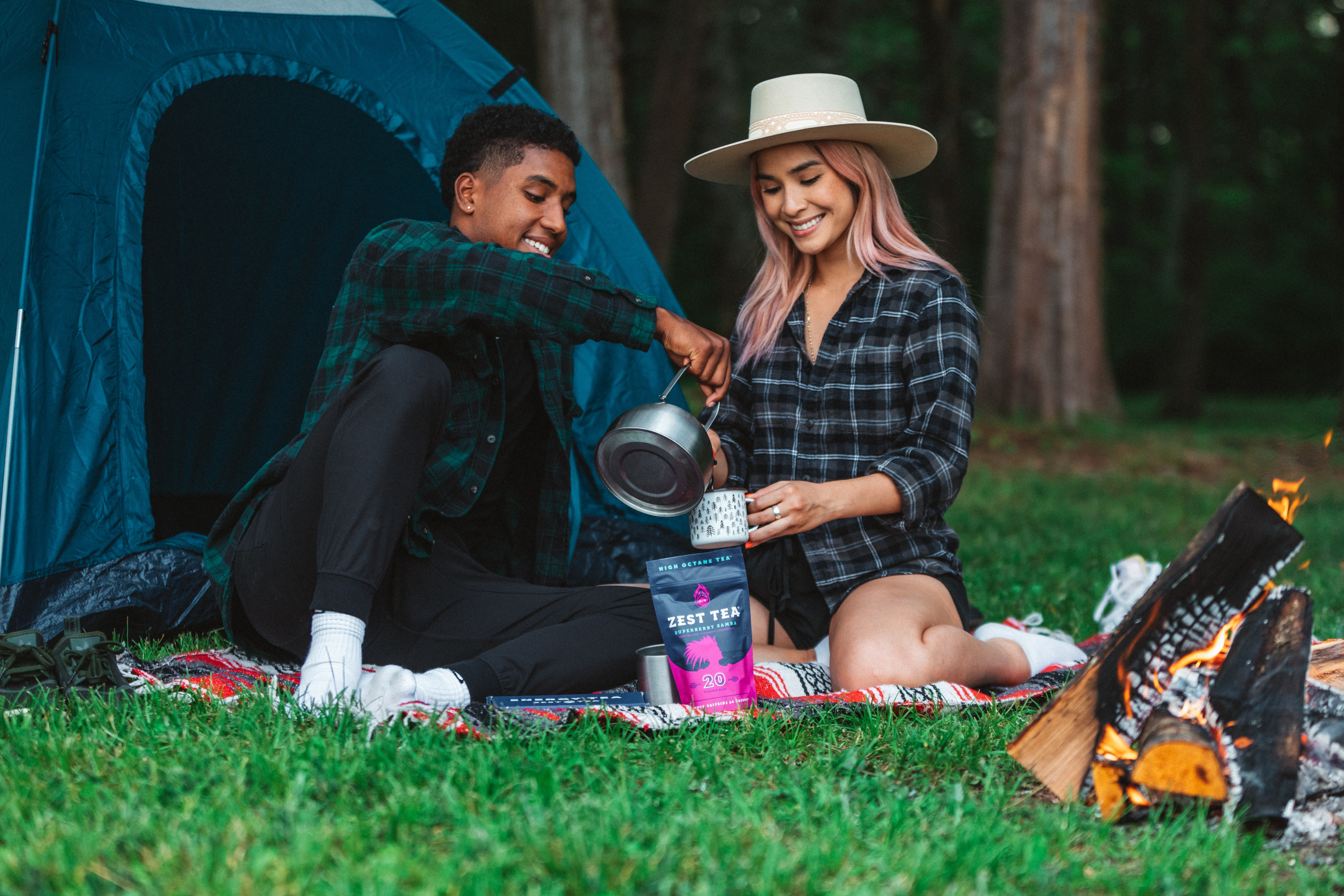 This gift encourages them to spend quality time together in nature, making it perfect for adventurous couples.
Cooking Class: A Delicious Date Night
For couples who love to cook or want to improve their skills, a cooking class makes for a fun and educational experience. They can learn to make a new cuisine, refine their techniques, or simply enjoy the process of creating a meal together.
Many cooking schools offer classes specifically designed for couples, making this a unique date night idea.
Wine Tasting Tour: A Sophisticated Experience
A wine-tasting tour is a great gift for couples who appreciate good wine. They can learn about different types of wine, how they're made, and how to properly taste them. Plus, it's an experience that can be enjoyed in a beautiful vineyard setting.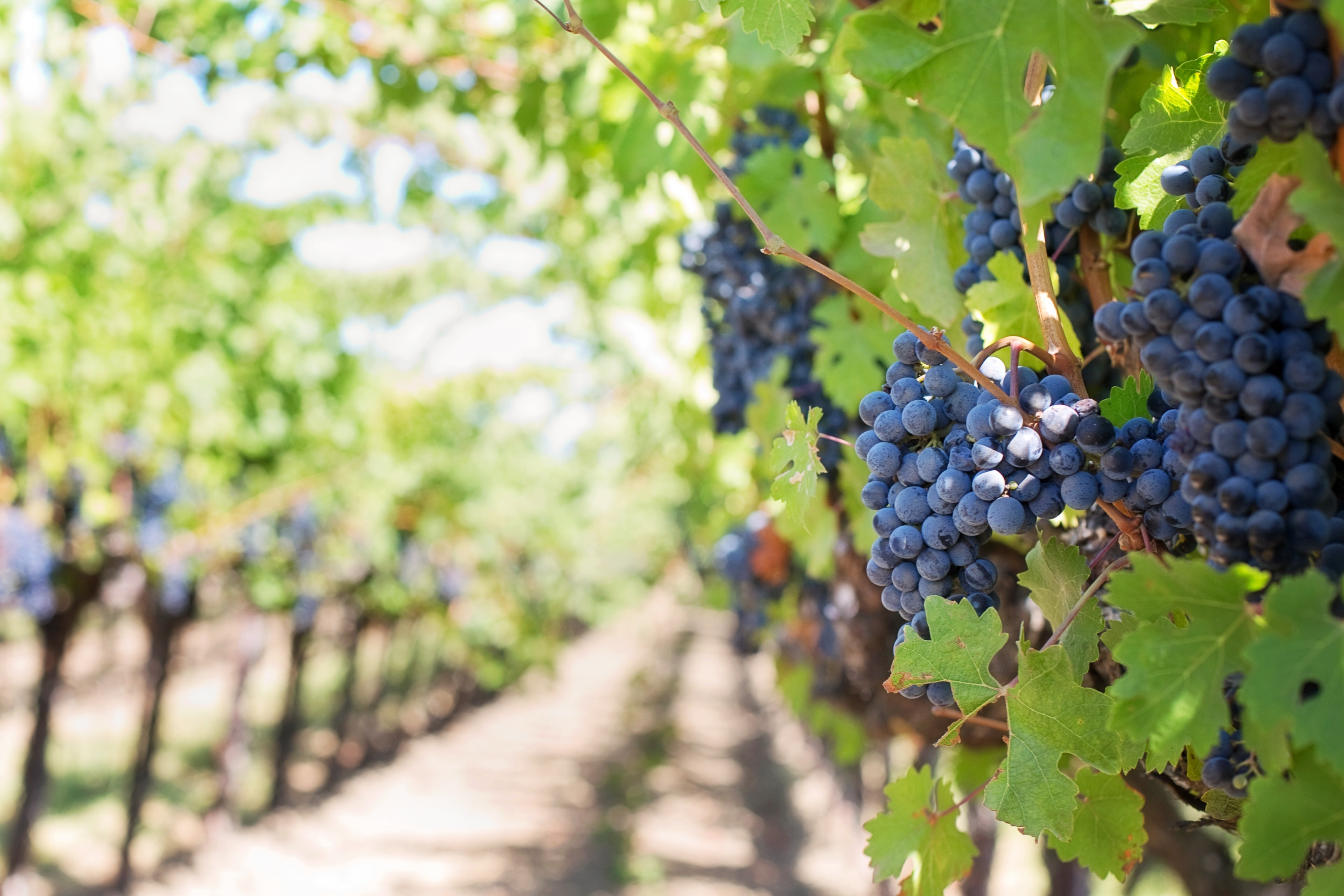 Consider pairing this gift with a bottle of their favorite wine for them to enjoy at home.
Concert or Theater Tickets: For the Culture Lovers
If the couple enjoys music, theater, or live performances, consider gifting them tickets to a show. This could be a concert by their favorite band, a highly acclaimed play, or a special event like a ballet or opera.
This gift offers an enjoyable night out and a break from their usual routine.
Spa Day: Relaxation and Rejuvenation
A spa day is a wonderful gift for couples who could use a bit of relaxation. They can enjoy massages, facials, and other treatments together in a serene setting. This is not just a gift, but a chance for them to unwind and spend quality time together.
Subscription to an Online Learning Platform: For the Lifelong Learners
If the couple enjoys learning new things, consider a subscription to an online learning platform like MasterClass or Coursera. They can take courses on a wide range of topics, from photography to cooking to coding. It's a gift that keeps on giving, providing endless opportunities for them to learn and grow together.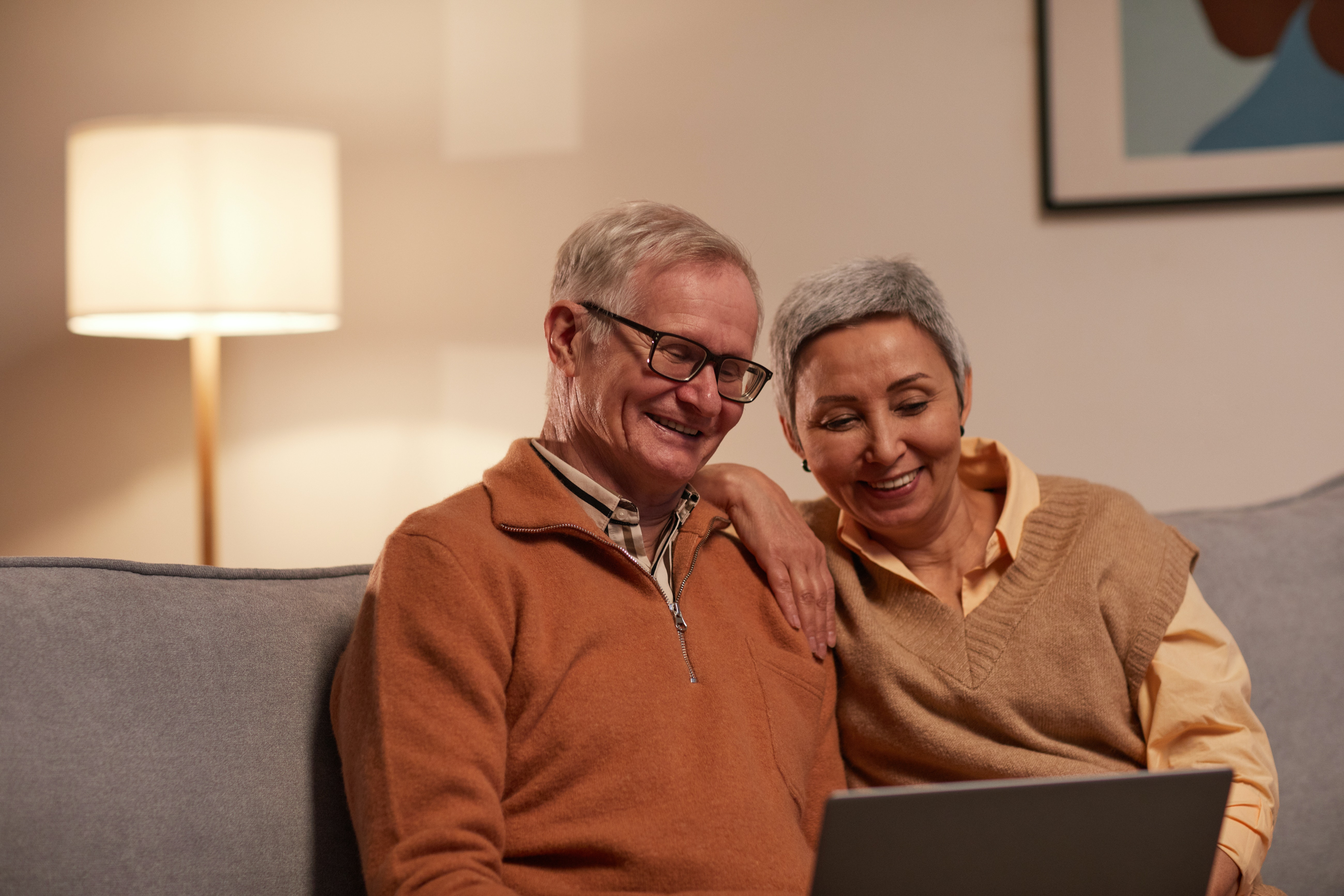 Experiences make for memorable gifts that go beyond material possessions. They offer the chance for couples to try something new, indulge in their interests, or simply enjoy spending time together. These gifts are not just about the experience itself, but the memories that are created.
Gift Category: Tech Gadgets
Tech gadgets make for exciting and useful gifts, especially for couples who love staying up to date with the latest technology. These gifts can enhance their everyday lives, provide entertainment, and even introduce them to new hobbies. Here are some tech gadget gift ideas for couples.
Smart Home Device: Convenience at Their Fingertips
A smart home device like a Google Nest Hub or Amazon Echo can be a game-changer for tech-savvy couples. These devices can control smart home appliances, answer queries, play music, and even help with cooking recipes. They're incredibly versatile, making them a handy addition to any home.
Personal Weather Station: For the Weather Enthusiasts
For couples who love to keep an eye on the weather, a personal weather station is a perfect gift. It can provide real-time data about the weather conditions right at their home, including temperature, humidity, wind speed, and rainfall.
Some models can even connect to their smartphone or smart home device, allowing them to get updates whenever they want.
Virtual Reality Headset: An Exciting Escapade
A virtual reality headset like Oculus Rift or HTC Vive can provide countless hours of entertainment. They can explore virtual worlds, play immersive games, or even go on virtual tours of famous landmarks.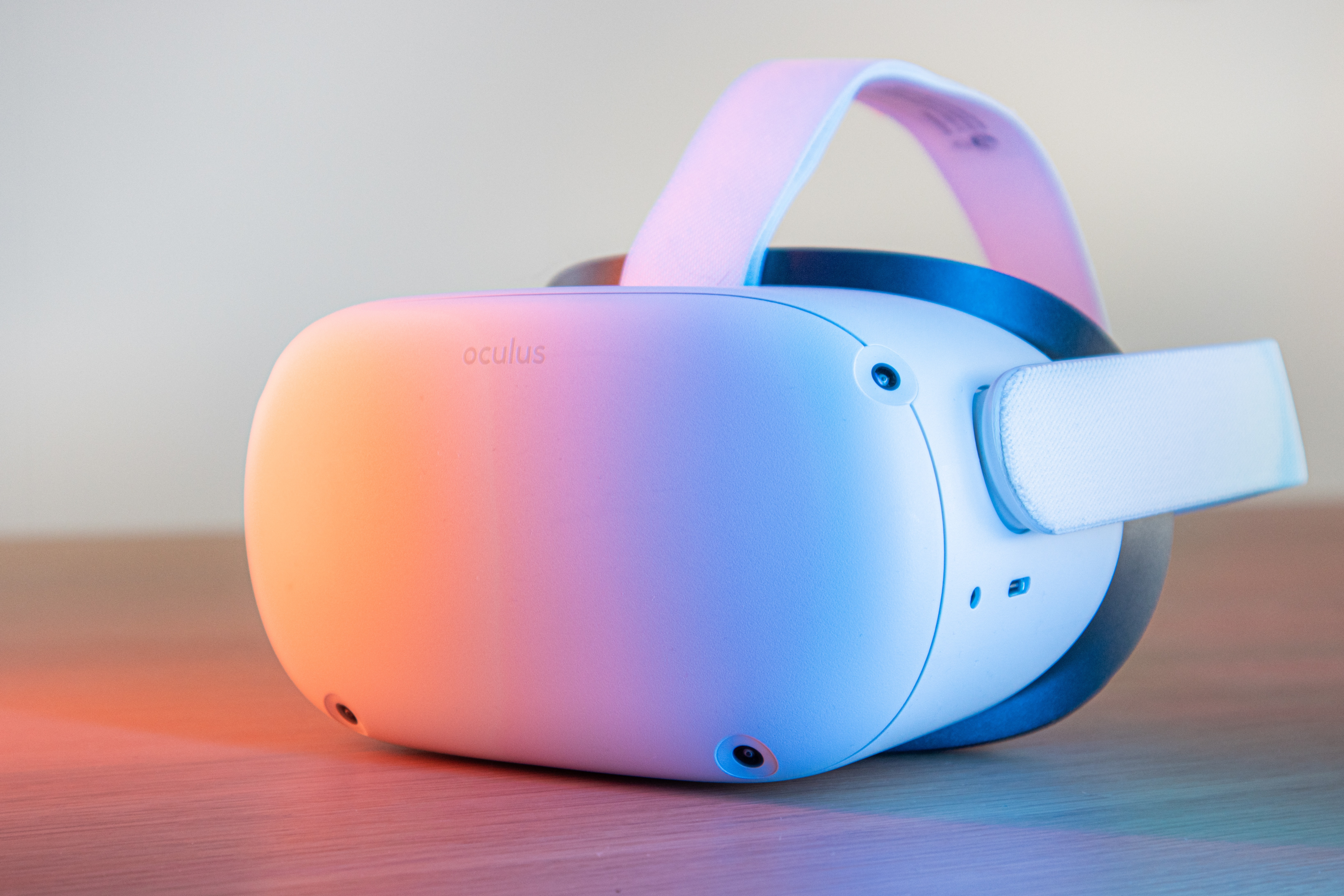 It's a unique gift that offers a whole new way to experience media and interact with digital content.
Smart Photo Frame: Memories on Display
A smart photo frame is a lovely gift for couples who cherish their memories. These frames can display a slideshow of photos, which can be easily updated through a smartphone or email. Some models can even display videos or play music, making it a multi-functional gadget that brings their favorite moments to life.
High-Tech Coffee Maker: For the Coffee Aficionados
For couples who love coffee, a high-tech coffee maker can elevate their morning routine. Consider a smart coffee maker that can be programmed to brew coffee at a certain time or a specialty machine like an espresso maker or a cold brew coffee maker.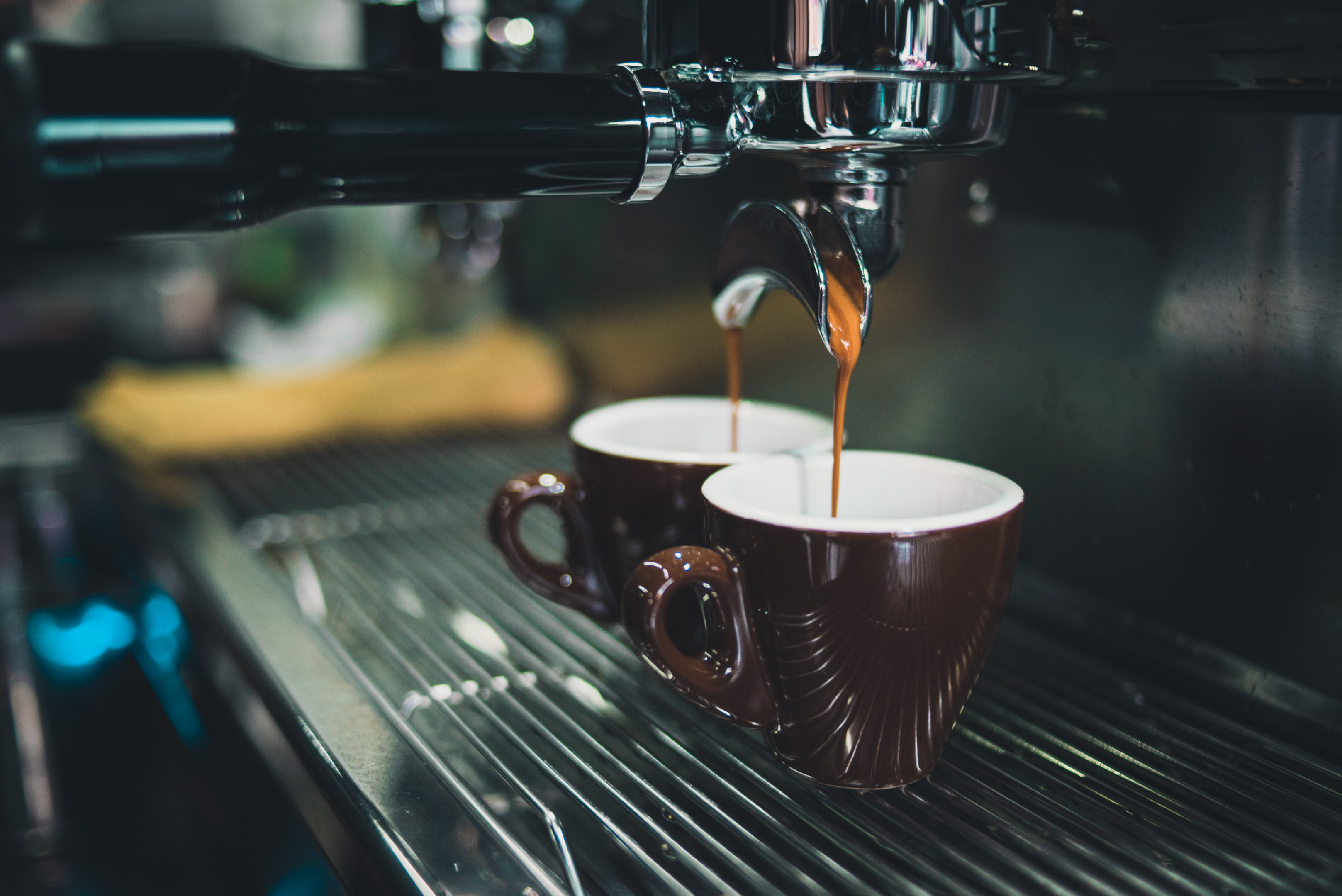 They'll appreciate the convenience and the quality of the coffee it makes.
Drone: For the Adventurous Couple
A drone can be a fun gift for couples who love gadgets and outdoor adventures. They can use it to capture aerial photos and videos of their trips, explore their surroundings, or simply enjoy flying it.
Choose a model that suits their skill level and the features they would enjoy, such as high-resolution cameras or extended flight times.
Tech gadgets are an excellent gift choice for couples who enjoy technology and gadgets. These gifts are not only fun but also offer practical benefits that can enhance their daily life. Whether they love smart home devices, weather tracking, or coffee brewing, there's a tech gadget that's perfect for them.
Gift Category: Health and Wellness
Health and wellness gifts are perfect for couples who prioritize their well-being. Whether they're fitness enthusiasts, mindful meditators, or enjoy pampering themselves, here are some gift ideas that cater to a healthy lifestyle.
Subscription to a Wellness App: A Journey to Mindfulness
A subscription to a wellness app like Headspace or Calm can be a thoughtful gift. These apps offer a variety of mindfulness practices, including guided meditations, sleep stories, and calming music. They can help reduce stress, improve sleep, and promote overall well-being. It's a gift that can have a positive impact on their daily lives.
High-End Fitness Equipment: For the Fitness Fanatics
For couples who love working out, high-end fitness equipment can make their home workouts more effective and enjoyable. Consider a premium yoga mat, adjustable dumbbells, or even a high-tech fitness device like a Fitbit or an Apple Watch. If you're looking for a larger gift, a stationary bike or a treadmill can also be a great choice.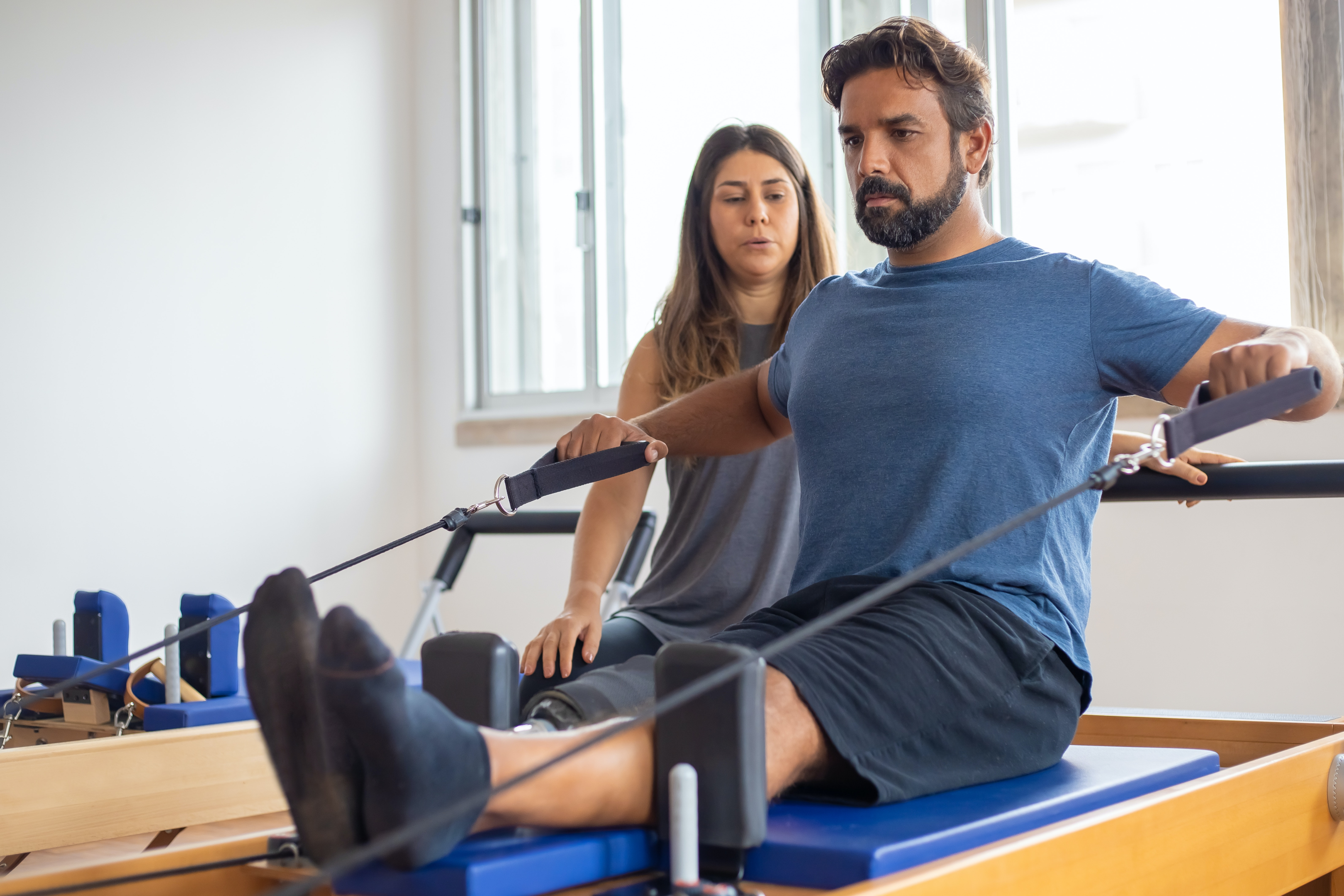 Spa Kit: A Relaxing Date Night at Home
A spa kit can provide a relaxing and romantic date night at home. Look for kits that include items like bath salts, essential oils, massage oils, and candles. You could also add in some plush bathrobes and slippers for extra comfort.
This is a lovely way for them to pamper themselves and enjoy some quality time together.
Healthy Meal Subscription Box: Nutritious and Delicious
A subscription to a healthy meal box service can be a wonderful gift. They'll receive a box full of fresh ingredients and easy-to-follow recipes every week. This encourages healthy eating and can also be a fun activity for them to cook these meals together.
Essential Oil Diffuser: For a Soothing Atmosphere
An essential oil diffuser can create a calming and fragrant atmosphere in their home. It's a great gift for couples who enjoy aromatherapy or simply want to enhance their living space. Pair it with a set of essential oils like lavender for relaxation, peppermint for energy, and eucalyptus for stress relief.
Personal Training Sessions: A Customized Fitness Experience
For those who are serious about their fitness, a few personal training sessions could be an ideal gift. A personal trainer can provide customized workouts, nutritional advice, and motivation. This can help them achieve their fitness goals and introduce them to new exercises.
Health and wellness gifts can support a couple's journey towards a healthier lifestyle. Whether they're into fitness, mindfulness, or self-care, these gifts show that you care about their well-being. They're not only practical but can also lead to positive habits and experiences.
Gift Category: Personalized Items
Personalized items are a wonderful way to show thoughtfulness in your gift-giving. They offer a unique touch that makes the gift special and meaningful. Here are some personalized gift ideas that can create lasting memories for couples.
Monogrammed Towels: A Touch of Luxury
Monogrammed towels add a touch of luxury and personalization to everyday items. You could opt for hand towels, bath towels, or even a full set. Choose a color and style that matches their bathroom decor, and have their initials or names embroidered onto the towels.
This is a practical gift that also adds a personal touch to their home.
Customized Star Map: A Snapshot of a Special Moment
A customized star map is a unique and romantic gift. It depicts how the stars and constellations looked at a specific date and location. This could be the date and place of their wedding, first date, or any other significant moment. It's a beautiful piece of art that also holds a lot of sentimental value.
Custom Vinyl Record: A Melodious Keepsake
A custom vinyl record is not just a gift but a melodious keepsake that can hold significant value for music-loving couples. PrintYourVinyl offers the service of creating your own vinyl record. You can customize this record with their favorite songs or even a playlist that holds a special place in their relationship. This could be songs from their first concert together, tunes that remind them of specific moments, or tracks from their favorite bands or artists.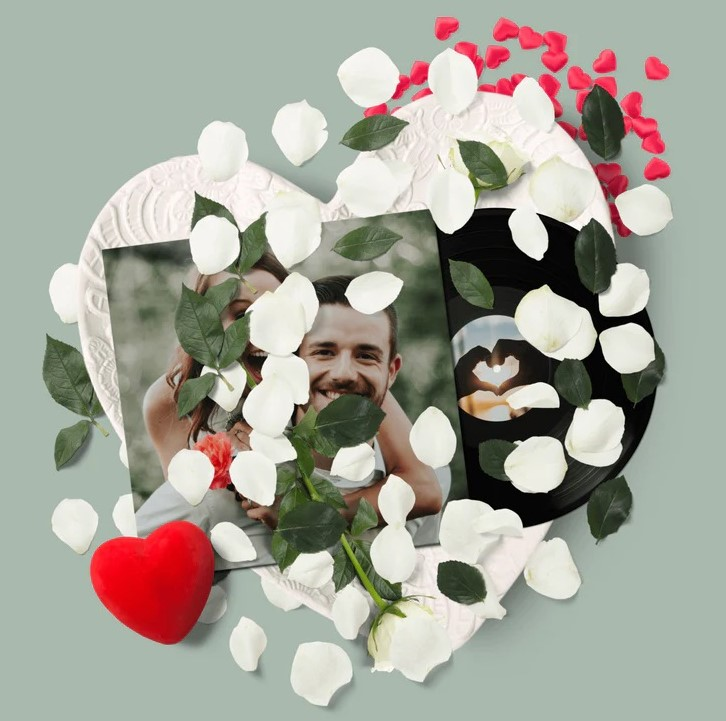 Also check out: Interested in starting your own vinyl record collection and immersing yourself in the rich tapestry of music history? Whether you're a seasoned collector or just beginning your journey, the joy of vinyl collecting lies in curating a collection that reflects your unique taste. From visiting local record stores to engaging with the record-collecting community, every record you add is a preserved piece of musical history. Discover the full-sensory experience of vinyl records and learn how to curate your own collection in this comprehensive guide.
Gourmet Gift Basket: A Personal Masterpiece
A gourmet gift basket can be an excellent choice. But rather than choosing a pre-made one, personalize it. Fill it with their favorite treats or delicacies they've mentioned wanting to try. If they're foodies or have a sweet tooth, consider including artisanal cheeses, exotic chocolates, or gourmet coffees. Every time they enjoy a treat from the basket, they'll appreciate the thought you put into curating it specifically for them.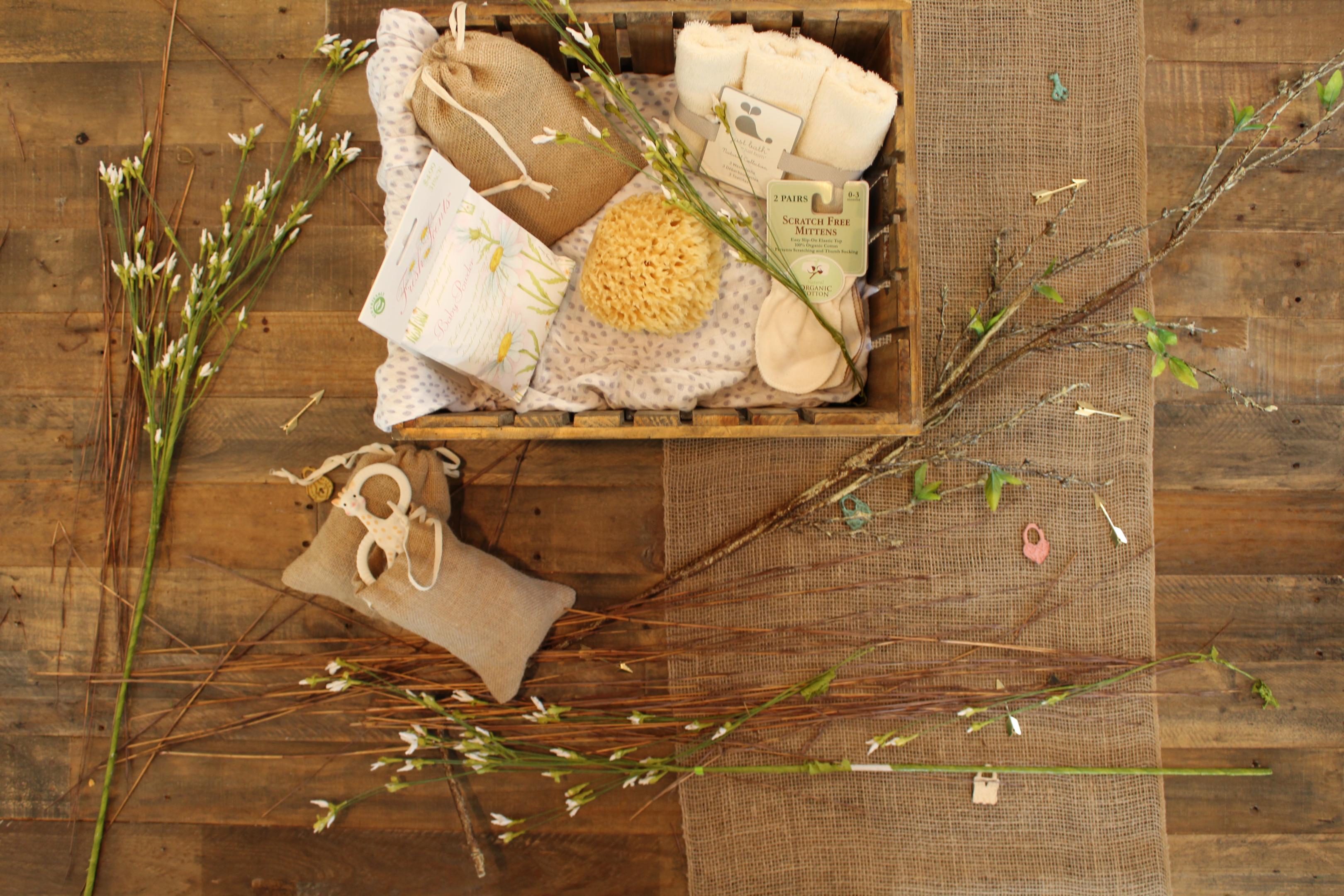 Engraved Jewelry: A Lasting Keepsake
Engraved jewelry is a timeless and personal gift. Consider a necklace, bracelet, or ring with their initials, a special date, or a meaningful phrase. You could also consider a locket with a photo inside or a charm bracelet with charms that represent their interests or milestones in their relationship.
Personalized gifts offer a unique and personal touch that can make any occasion special. They show that you've put thought and effort into the gift, making it something they'll cherish and remember. Whether it's a practical item like a towel or a sentimental gift like a star map, personalized gifts are sure to make an impression.
Gift Category: Outdoor and Gardening
Gifts that cater to outdoor and gardening interests can be the perfect choice for couples who love nature and spending time outside. These gifts not only align with their hobbies but also promote shared experiences and quality moments together.
Bird-Watching Kit: A Feathered Adventure
For bird-loving couples, a bird-watching kit can offer an exciting outdoor experience. The kit could include items like binoculars, a field guide to local birds, and a bird logbook. This gift can provide hours of enjoyment as they identify and learn about various bird species in their local area or during their travels.
High-Quality Gardening Tools: For the Green Thumbs
If the couple has a knack for gardening, high-quality gardening tools can make their hobby more enjoyable and efficient. Consider gifting them a set that includes essentials like pruning shears, a trowel, a garden fork, and gloves. Opt for tools made from durable materials like stainless steel to ensure longevity.
Outdoor Picnic Set: Alfresco Dining Experience
An outdoor picnic set can be a fantastic gift for couples who enjoy dining al fresco. Look for a set that includes a picnic basket, plates, glasses, cutlery, and a picnic blanket. This encourages them to spend quality time together while enjoying a meal in the great outdoors.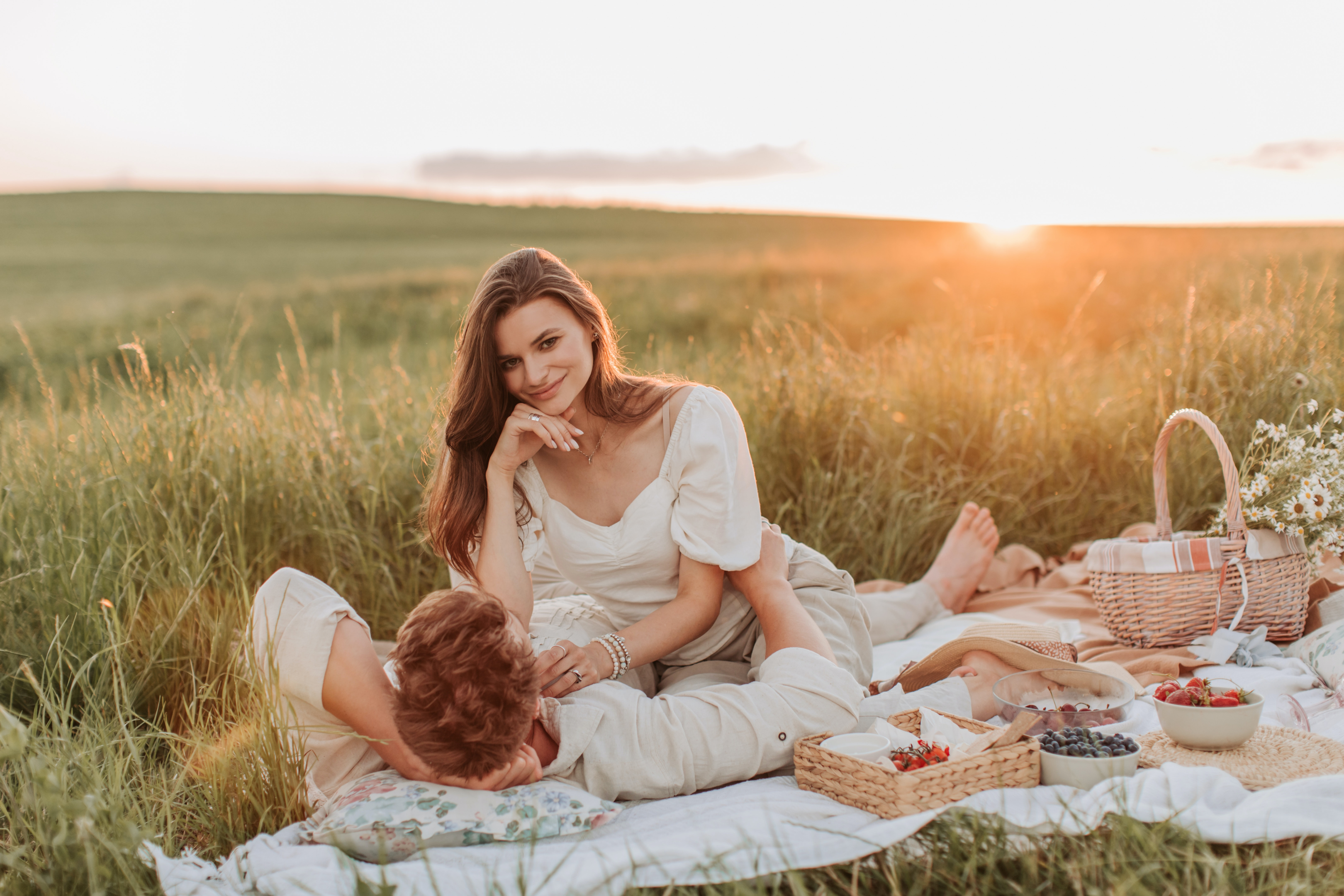 Personalized Garden Stones: A Touch of Sentiment in the Garden
Personalized garden stones are a unique and sentimental gift that can add a personal touch to their garden. You can have their names, a special date, or even a favorite quote etched onto the stone. It's a lasting keepsake that can beautify their garden while also serving as a constant reminder of a special occasion.
Outdoor Hammock: Relaxation Amongst Nature
For couples who enjoy relaxing outdoors, an outdoor hammock could be the perfect gift. They can set it up in their backyard, take it camping, or even use it during a beach vacation. It's a gift that encourages relaxation and quality time together amidst nature.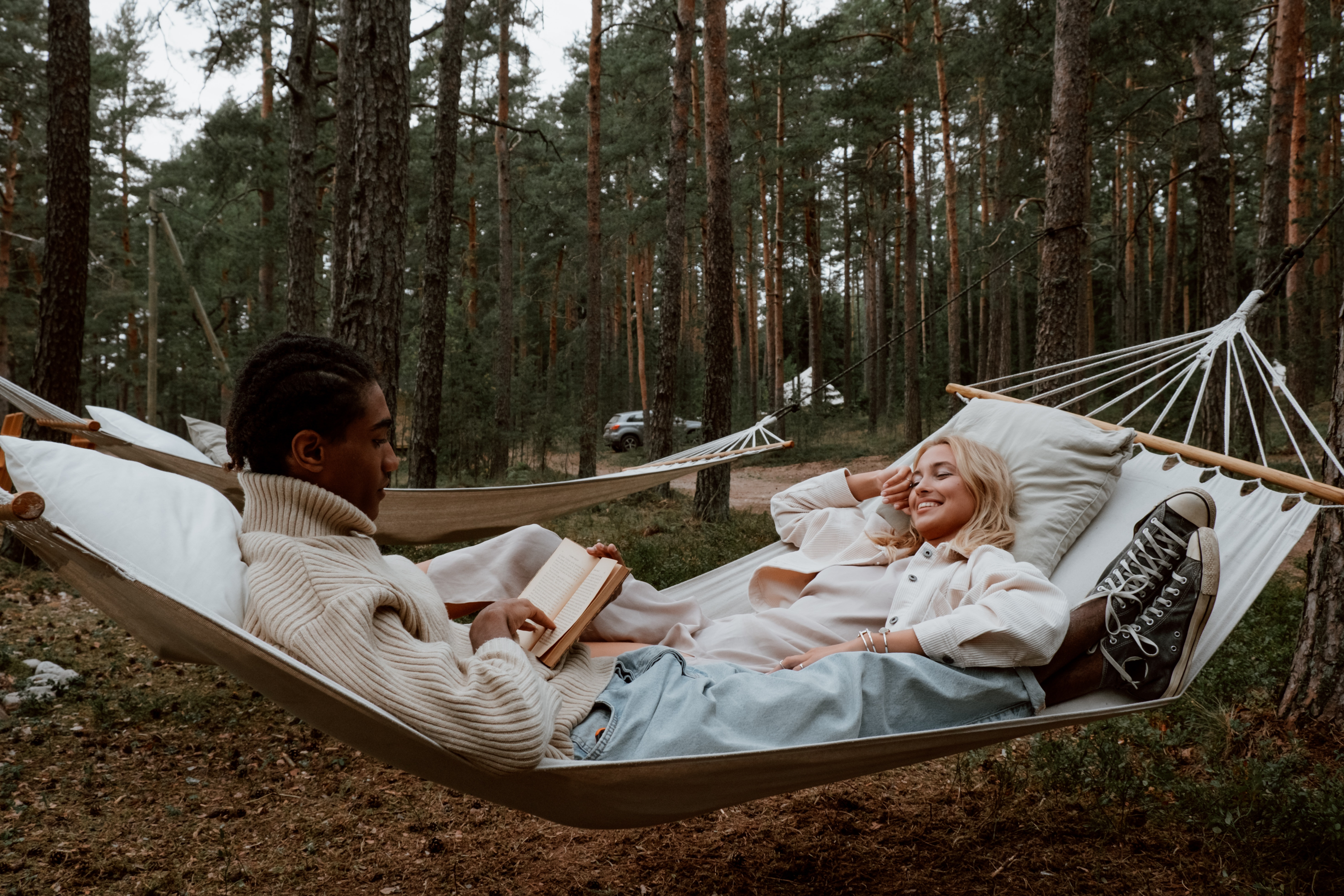 Plant Subscription Box: A Gift That Grows
A plant subscription box, such as those offered by The Sill or Horti, can be an exciting gift for gardening enthusiasts. Every month, they'll receive a new plant to care for, along with care instructions and sometimes even pots. This can help them expand their plant collection and learn about different types of plants.
Outdoor and gardening gifts cater to couples' interests while also encouraging them to spend quality time together. They're not only practical but can also lead to shared experiences and memories.
Whether they're bird-watching, gardening, picnicking, or simply relaxing outdoors, these gifts are sure to bring joy and create lasting memories.
Gift Category: Subscription Services
Subscription services are a fantastic gift option for couples. They offer a variety of experiences that can be tailored to the couple's interests, from literature to streaming service, and provide ongoing enjoyment long after the initial special occasion.
Book Club Subscription: A Literary Journey
For couples who love to read, a book club subscription can be an enriching gift. Services like Book of the Month or Literati offer curated selections every month, allowing couples to discover new authors and genres. Some subscriptions also include discussion questions, which can spark insightful conversations between the couple.
Streaming Service Subscription: Entertainment Unlimited
A subscription to a streaming service like Netflix, Hulu, or Disney+ can provide endless entertainment for movie-loving couples. They'll have access to a vast library of movies, TV shows, documentaries, and original series. It's a gift that offers countless cozy movie nights at home.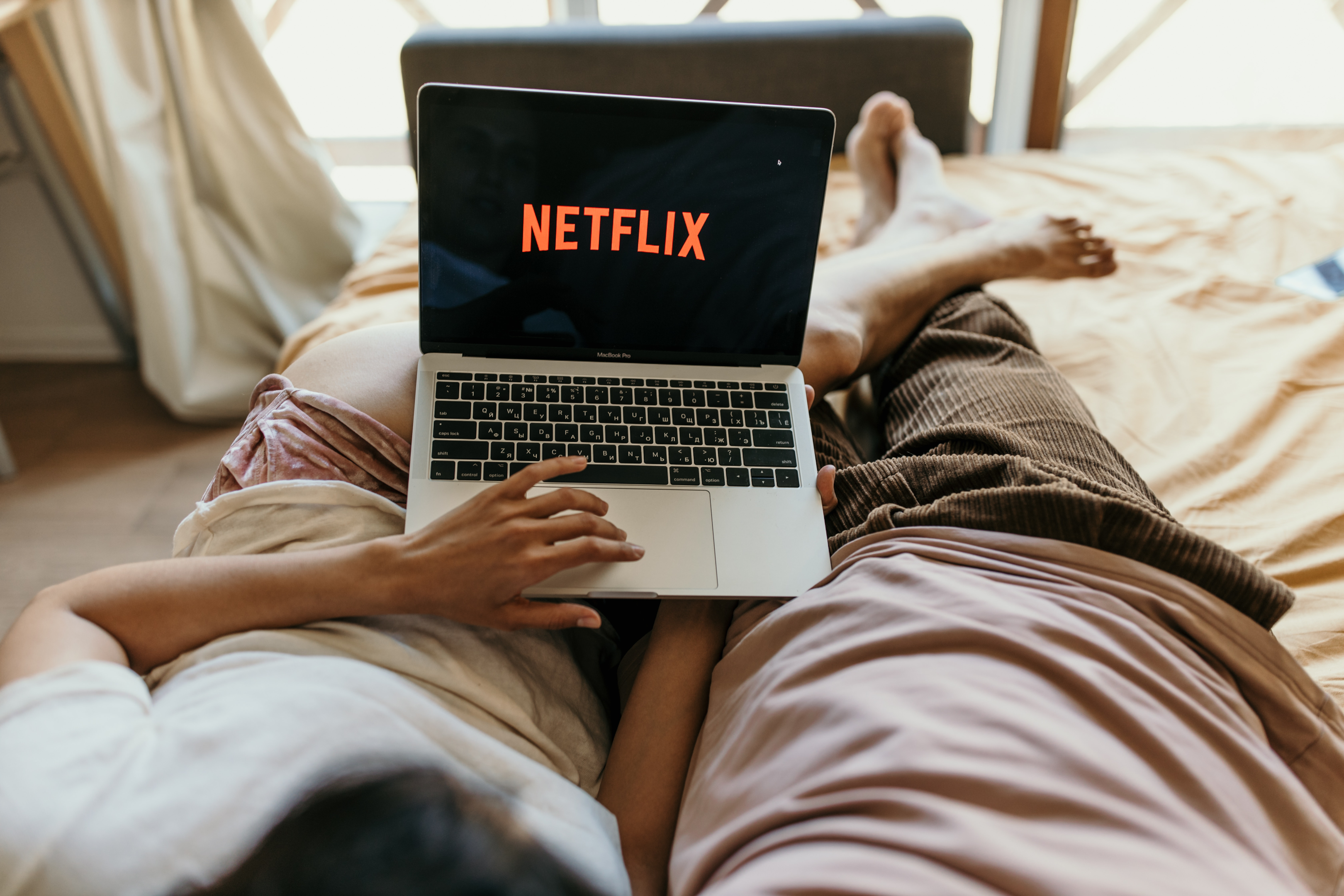 Art Box Subscription: Unleashing Creativity
For artistic couples, an art box subscription like SketchBox or Smart Art Box can provide hours of creative fun. Each box includes art supplies and project ideas, allowing the couple to explore different mediums and techniques.
Subscription services are a gift that keeps on giving, providing joy, utility, and new experiences month after month. They cater to a wide range of interests and hobbies, making them a versatile and thoughtful gift option for couples.
Gift Category: Luxury Items
Luxury items make for extravagant gifts that can leave a lasting impression. These high-end presents are perfect for couples on special occasions like wedding anniversaries, birthdays, or holidays. They offer a sense of indulgence and sophistication that's hard to match.
Designer Accessories: The Ultimate Style Statement
Designer accessories are a classic luxury gift that never goes out of style. Consider gifting a pair of matching designer watches from brands like Rolex or Cartier. These timeless pieces not only serve a practical purpose but also add a touch of elegance to any outfit.
For the fashion-forward couple, designer handbags for her and luxury wallets or belts for him from brands like Gucci, Louis Vuitton, or Prada could be the perfect choice. These accessories are not just fashion statements but also investments that can last a lifetime.
High-End Audio Equipment: For the Audiophiles
For couples who love music, high-end audio equipment can be a thoughtful luxury gift. Consider gifting a premium turntable from brands like Pro-Ject or Audio Technica, or high-quality speakers from Bose or Sonos. These gifts can enhance their music listening experience, making each song sound even better.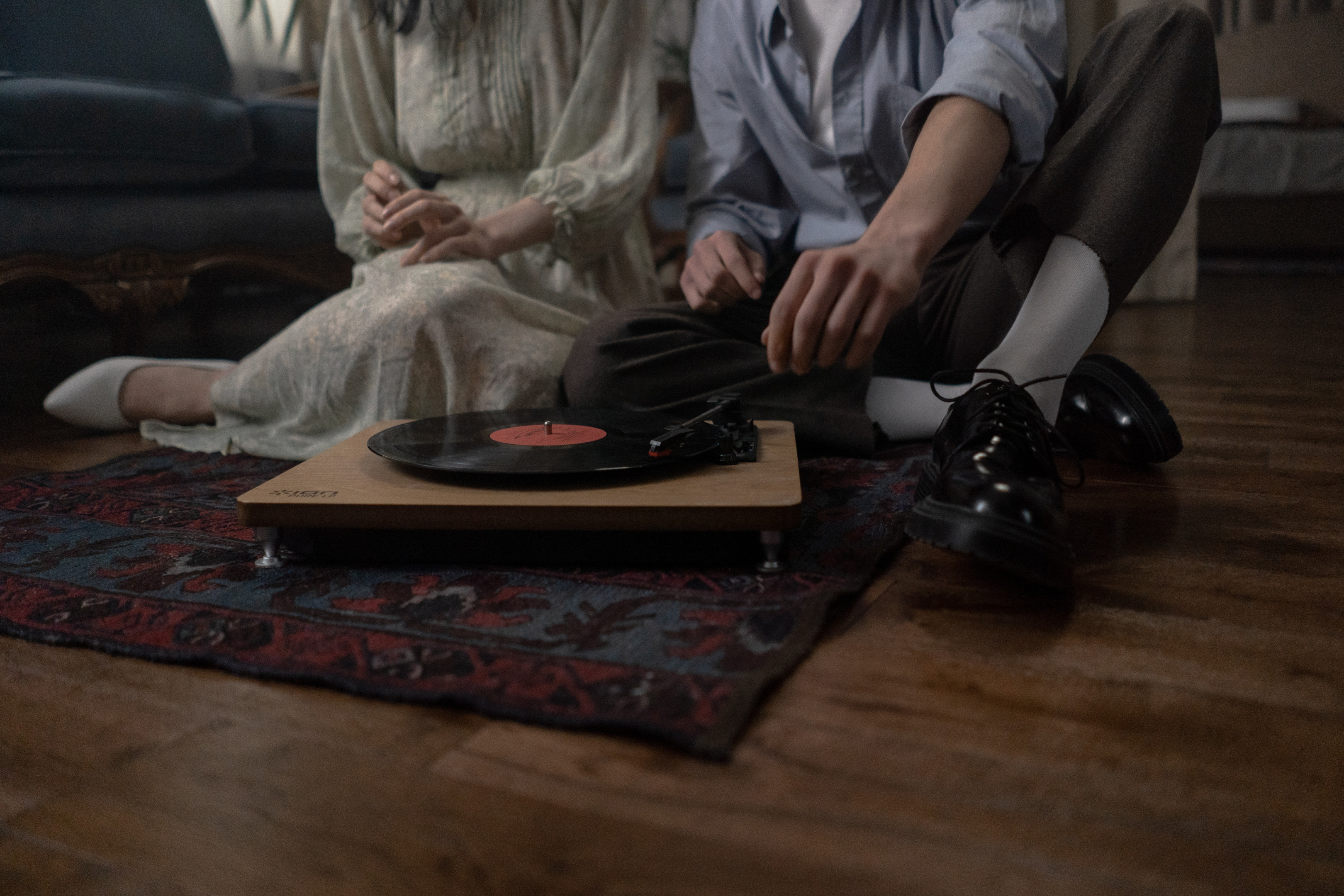 Luxury Bedding: Sleep in Style
Luxury bedding from brands like Brooklinen or Parachute can transform their bedroom into a high-end hotel suite. Consider gifting a set of Egyptian cotton sheets or a plush-down comforter. This is a gift that they can enjoy every night, ensuring restful sleep in ultimate luxury.
Luxury gifts offer an element of extravagance and indulgence that makes them perfect for special occasions. Whether it's a designer accessory, high-end audio equipment, or luxury bedding, these gifts are sure to impress and delight.
Gift Category: DIY Gifts
DIY gifts are a testament to thoughtfulness and personal effort. They offer a unique touch that can't be matched by store-bought items, making them wonderful presents for couples. Whether it's a homemade food item or a craft kit, these gifts are sure to warm hearts and create lasting memories.
Homemade Food Items: A Taste of Love
Homemade food items are a delightful DIY gift that can cater to the couple's taste buds. Consider baking a batch of their favorite cookies, crafting homemade jams with fruits they love, or even preparing a jar of homemade pasta sauce. You could also create a custom spice blend if they enjoy cooking. These gifts not only provide a delicious treat but also show your personal effort and care.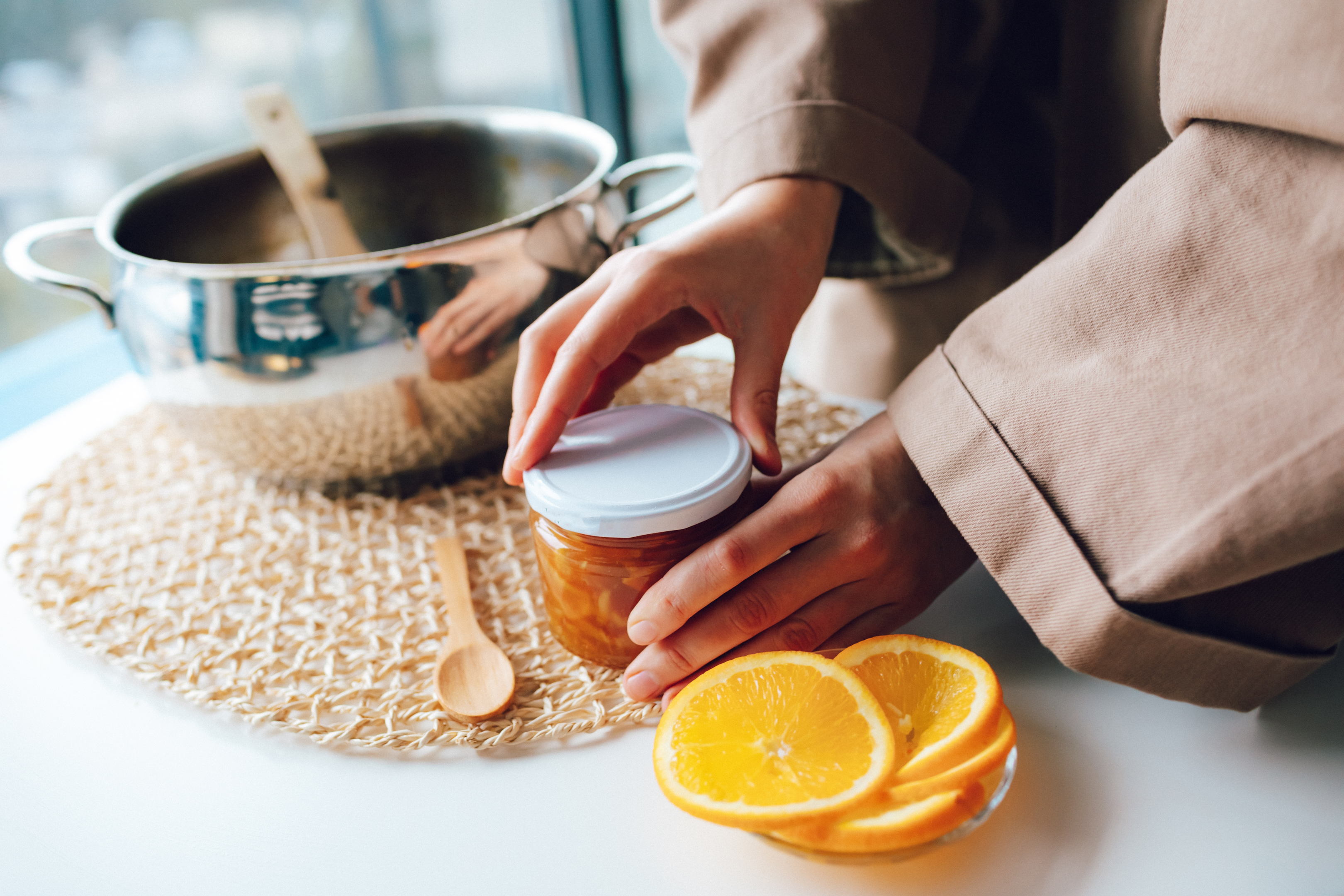 Craft Kit: Creativity Unleashed
A DIY craft kit can be a fun and engaging gift for couples. This could be anything from a candle-making kit, a paint-by-numbers set, or a DIY pottery kit. These kits not only provide a creative outlet but also result in a handmade item that they can display in their home, serving as a constant reminder of the fun they had creating it.
Personalized Photo Album: A Walk Down Memory Lane
A personalized photo album filled with pictures of the couple's memorable moments can be a heartfelt DIY gift. You can include photos from their vacations, special occasions, or casual everyday moments. Add captions or personal notes to make it even more special. This gift offers a tangible way to reminisce about their shared experiences and memories.
Custom Recipe Book: A Culinary Tribute
If the couple loves cooking, a custom recipe book can be a thoughtful DIY gift. Gather their favorite recipes, or those from their family, and compile them into a beautifully decorated book. You can add personal notes, photos, and even anecdotes related to each recipe. This personalized recipe book would be a treasured addition to their kitchen.
DIY gifts exude a level of care, effort, and personal touch that makes them truly special. They're not just gifts, but tokens of love and thoughtfulness that the couple is sure to appreciate and cherish. Whether it's through homemade food items, craft kits, personalized photo albums, or custom recipe books, these gifts offer a personal and heartfelt way to celebrate the couple's bond.
Also check out: Ready to celebrate love without breaking the bank? From sentimental keepsakes to personalized vinyl records, there are countless ways to express your affection without emptying your wallet. Discover a treasure trove of budget-friendly anniversary gift ideas for couples on a tight budget in this comprehensive guide.
How to Present Your Perfect Gift in a Thoughtful Way
The way a gift is presented can greatly enhance its impact and make the moment of giving more memorable. It's not just about what you give, but also how you give it. Adding a personal touch through a heartfelt message or planning a special date to present your gift can elevate the entire experience.
Including a personal message with your gift adds an emotional dimension that makes it all the more special. This could be a handwritten note expressing your feelings, a funny inside joke, or a meaningful quote that resonates with the couple.
The message doesn't have to be long or elaborate. Even a simple, heartfelt sentiment can make a world of difference. It shows that you've put thought into not just the gift itself, but also the sentiment behind it. This personal touch can make the receiver feel valued and loved, making your gift even more memorable.
Wrap-Up: Choosing the Best Gifts for Couples Who Have Everything
Remember, the best gift is one that comes from the heart. Whether it's a practical kitchen gadget, a personalized keepsake, or a luxury item, what matters most is the thought and care you put into selecting it.
Conclusion: The Joy of Giving a Thoughtful Gift
Gifts are not mere objects. They are tangible love letters, sparkling badges of admiration, and heartfelt tokens of appreciation. So, when you next find yourself on a mission to find a gift for that couple who seems to have it all, remember this: the gifts that truly make hearts flutter aren't about price tags or sizes. They're about the stories they tell, the memories they create, and the joy they unfurl. Gifts are magic wrapped in ribbons, and everyone you give is a chance to sprinkle a little more joy into the world!
Happy gift hunting!