Introduction
Celebrating milestone anniversaries is like hitting the jackpot in the lottery of love! Each year signifies a chapter of your shared story, and finding the ultimate gift can be as exhilarating as the journey itself. These extraordinary occasions are a testament to the years brimming with love, laughter, and companionship. The perfect present? It's more than just a gift - it's a treasured emblem of the beautiful saga you've woven together over time. So let's dive into the quest for that ideal memento to celebrate your unique love story!
Whether you're celebrating 10, 25, or even 50 years of marriage, we've curated a list of unique and thoughtful gift ideas that are sure to make your anniversary unforgettable.
10-Year Milestone Anniversary Gift Ideas
Traditional Gift: Tin/Aluminum
Celebrating a decade of love and togetherness calls for a unique and memorable wedding anniversary gift, such as an aluminum-coated hard shell luggage set or a personalized tin jewelry box. They reflect not only the milestone you've reached but also the many journeys—both literal and metaphorical—that you've embarked on together.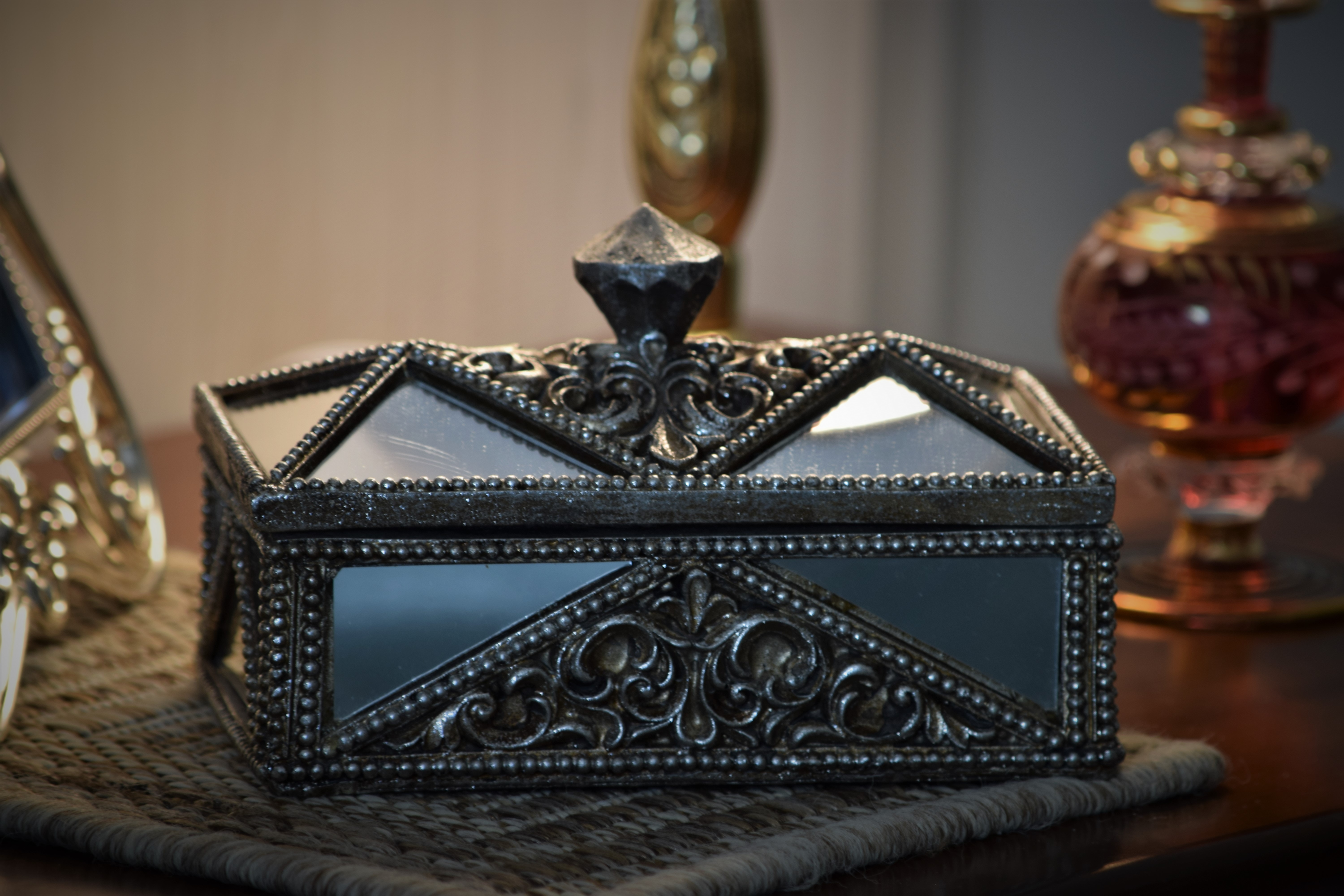 Personalized Photo Mosaic
Capture the beautiful memories of the past decade with a personalized photo mosaic. This unique artwork uses a collection of photos from your journey together to create a stunning masterpiece. Each photo represents a cherished moment, serving as a constant reminder of your love and the adventures you've shared.
Couple's Cooking Class
What better way to celebrate your 10-year milestone than by embarking on a culinary adventure together? Enroll in a couple's cooking class where you can learn new recipes, techniques, and bond over the joy of creating delicious meals. This experience will not only strengthen your connection but also provide you with valuable skills that you can continue to enjoy throughout your life together.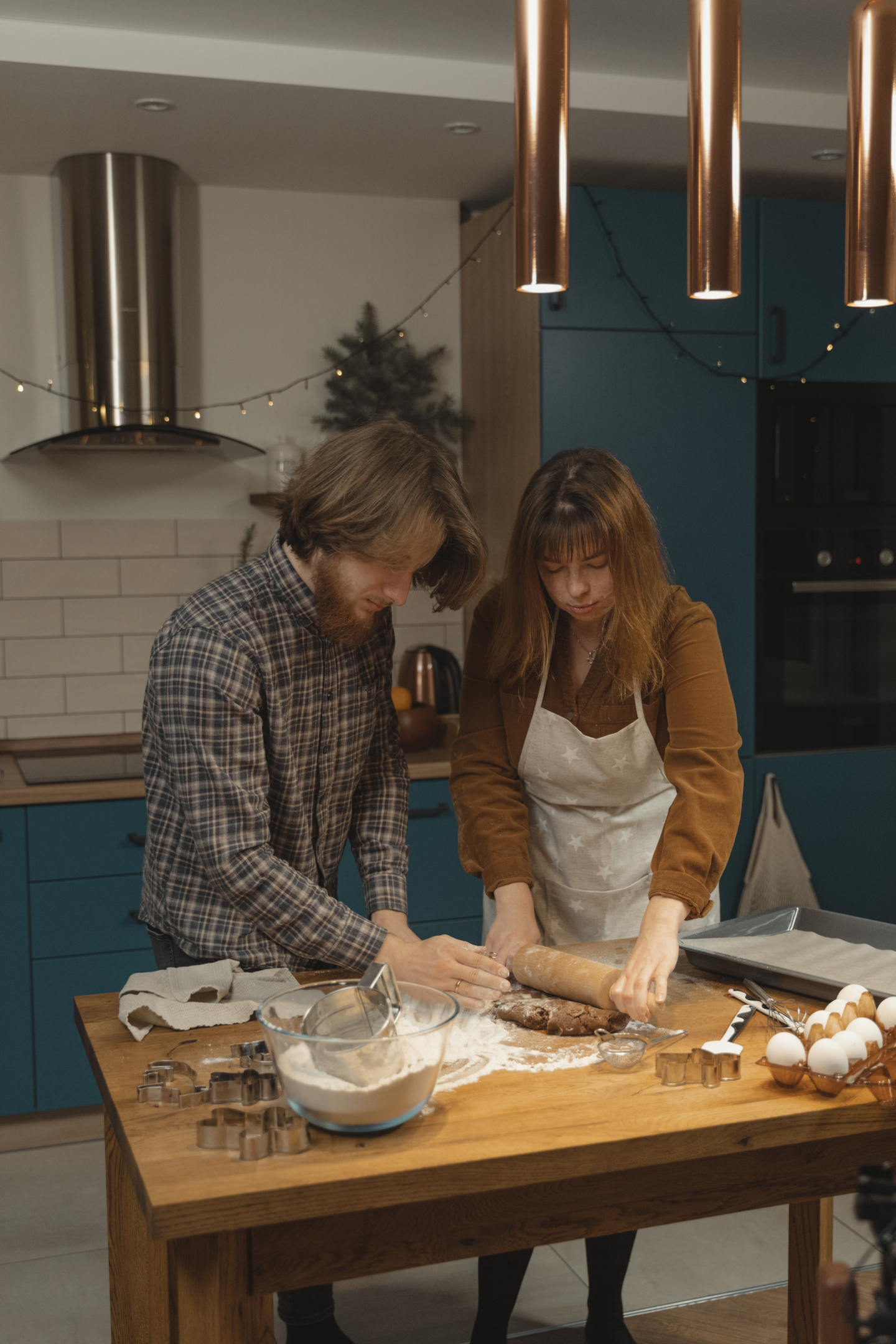 Leather Journal
As the traditional gift for a 10-year anniversary, a leather journal is a perfect choice for commemorating this milestone. Gift your partner a high-quality leather-bound journal where they can express their thoughts, dreams, and future plans. This thoughtful present serves as a timeless symbol of your enduring love and commitment.
Plan a Surprise Romantic Dinner
Create a magical evening by recreating your first date, complete with the same food, music, and ambiance. Share your memories, talk about what you were thinking and feeling at that time, and reflect on how your love has grown and evolved since then. This can be a beautiful way to connect on a deeper level and appreciate the journey you've shared.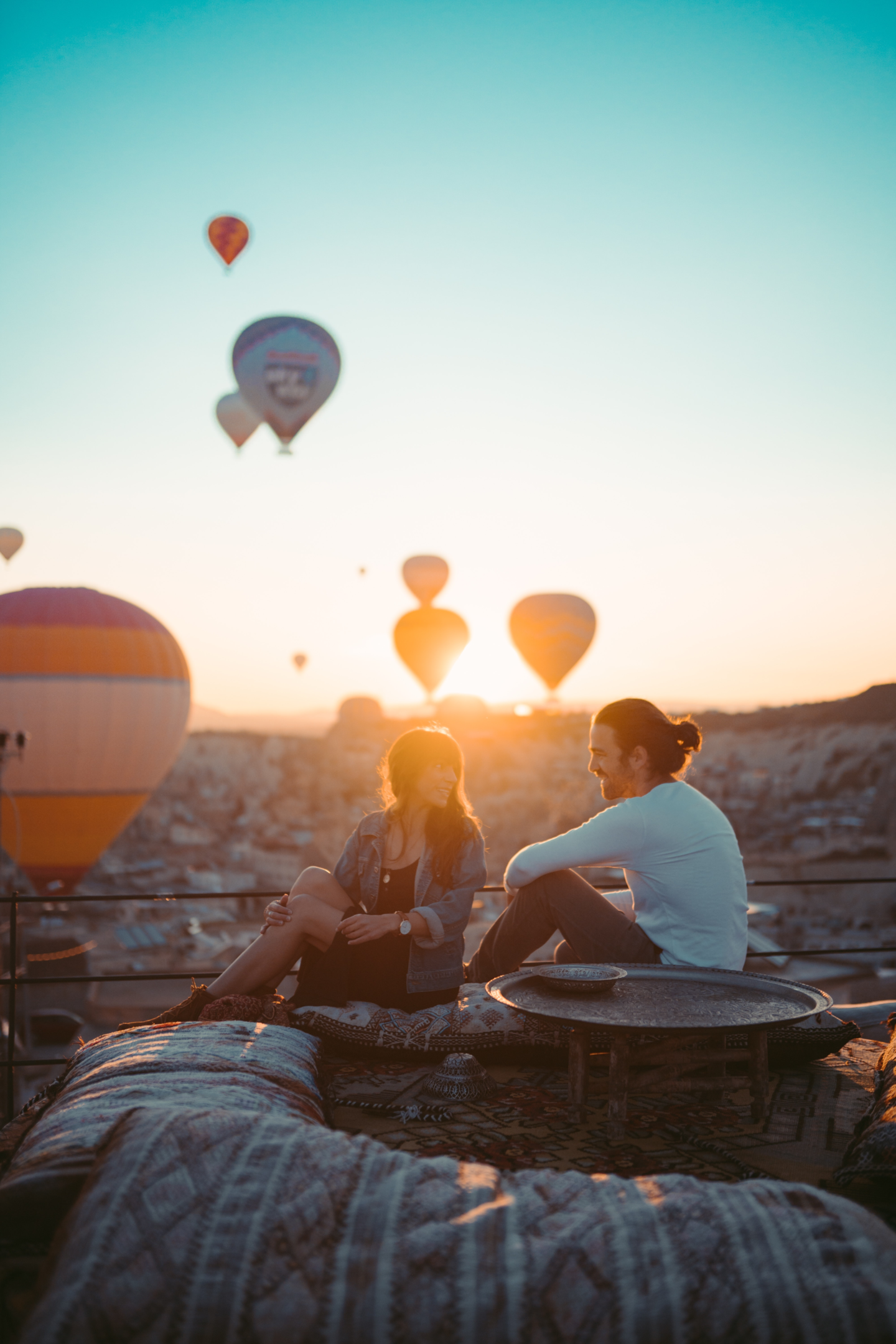 It's a reminder of where you started, how far you've come, and all the wonderful moments you've shared along the way.
25-Year Milestone Anniversary Gifts
Traditional Gift: Silver
Silver is the traditional gift for a 25th-anniversary celebration, and what better way to honor this milestone than with silver jewelry? Explore unique options such as custom-made rings or pendants that can be personalized with initials, dates, or meaningful symbols. This elegant gift will serve as a timeless reminder of your enduring love.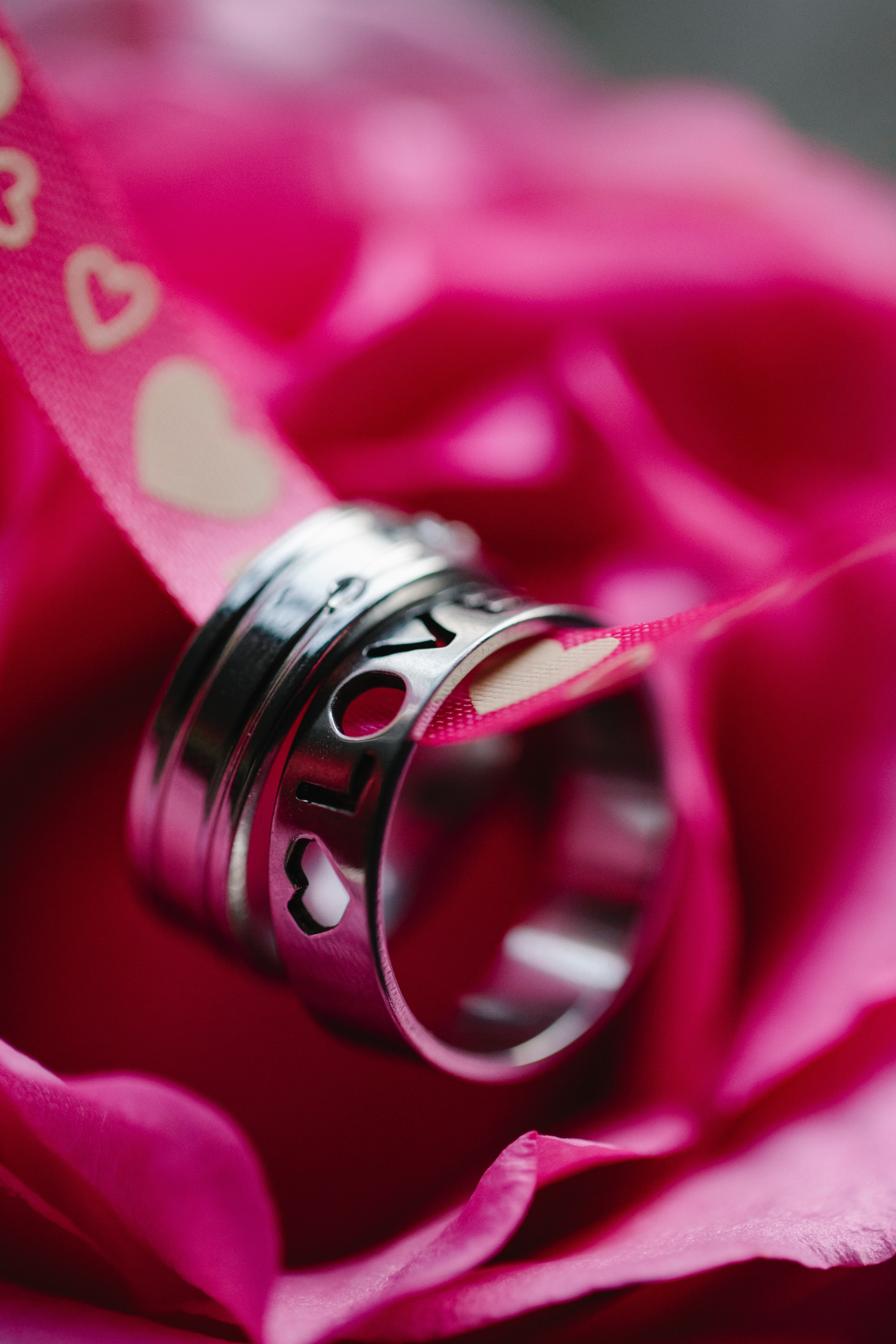 Customized Silverware Set
A personalized silverware set is a timeless and thoughtful gift that symbolizes the shared meals and conversations that are an integral part of married life. It's a gift that keeps giving, bringing elegance and joy to your everyday life.
You can have your initials, wedding date, or a meaningful quote engraved on the handles. This adds a unique touch to the set, making it a constant reminder of your love and commitment. Every time you use the silverware, you'll be reminded of your special day and the years you've spent together.
Romantic Weekend Getaway
Celebrate 25 years of love and devotion with a romantic weekend getaway. Surprise your partner with a trip to a picturesque destination where you can relax, reconnect, and create new memories. This special occasion calls for indulgence and quality time together in a romantic setting.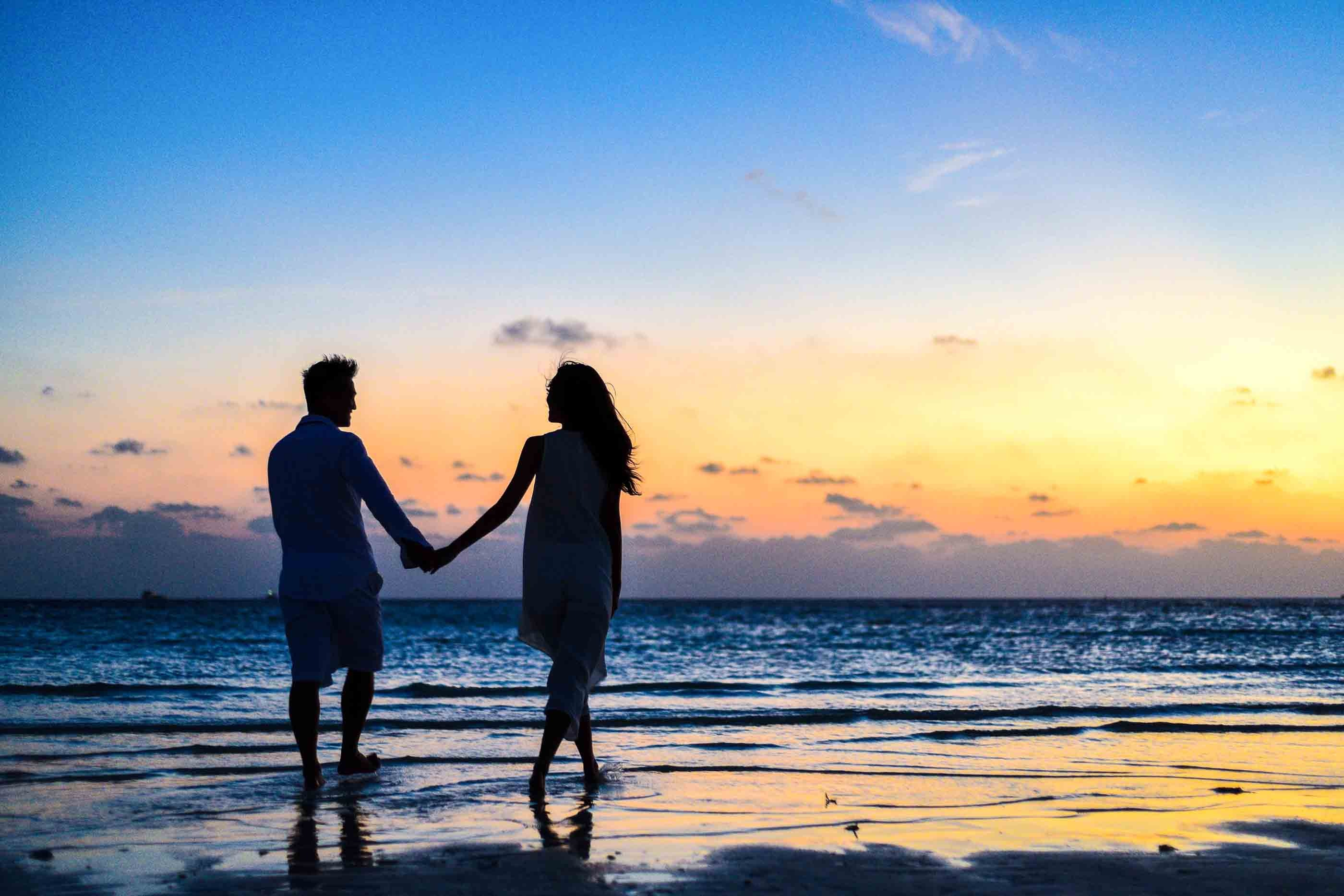 Memory Jar
Create a memory jar filled with notes, photographs, and mementos that represent special moments from the past 25 years. This heartfelt gift is a beautiful way to reminisce about your journey together and cherish the memories you've created. Each time you open the jar, it will be a reminder of the love and joy you've shared throughout the years.
Host a Grand Silver-Themed Anniversary Party
A 25th wedding anniversary, also known as the silver anniversary, is a significant milestone that deserves an equally memorable celebration. A silver-themed party is a perfect way to commemorate this special occasion. It not only aligns with the traditional anniversary gift but also adds a touch of elegance and sophistication to your event.
The silver decor, attire, and cake not only create a visually stunning event but also symbolize the longevity and richness of your shared journey.
50-Year Milestone Anniversary Gifts
Traditional Gift: Gold
Nothing symbolizes the golden anniversary better than exquisite gold jewelry. Gifting a necklace or bracelet made of gold is not only traditional but also a beautiful way to commemorate this milestone.
A gold necklace is a timeless piece of jewelry that can serve as a constant reminder of your shared memories. You can choose a design that reflects her style—whether she prefers something simple and elegant, like a gold chain with a single diamond pendant, or something more ornate and statement-making.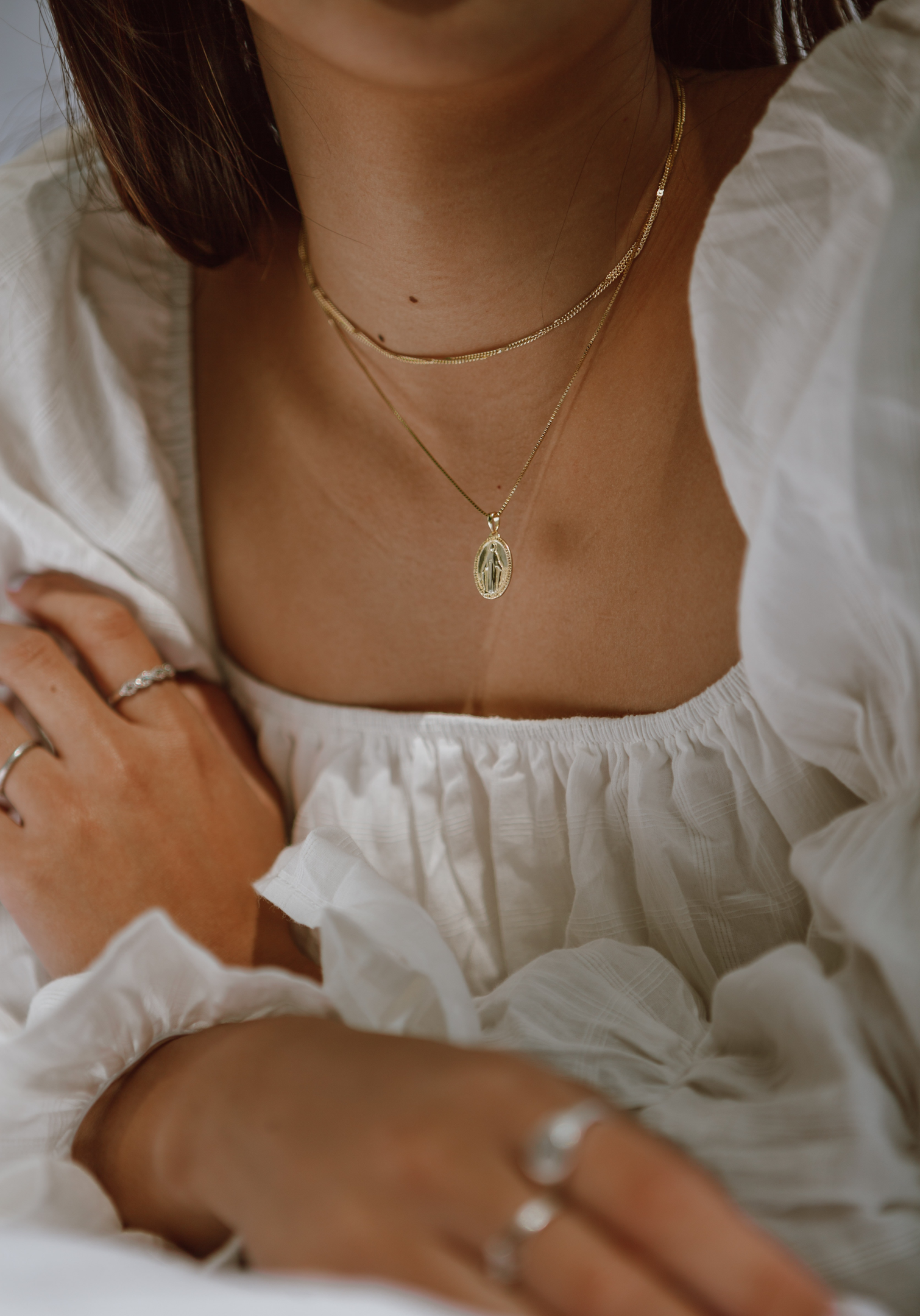 A gold bracelet is another excellent choice as a 50th-anniversary gift. It can be as simple as a gold bangle or as intricate as a charm bracelet filled with symbols representing significant moments in your life together.
A custom-made gold-plated keepsake box is a thoughtful and sentimental gift for a 50th anniversary. This box can hold precious mementos from your fifty years together, such as love letters, photographs, or small trinkets that hold sentimental value.
Golden Cruise
Celebrate your extraordinary achievement of 50 years of marriage with a luxurious golden-themed cruise. Sail away on an unforgettable journey, surrounded by opulence and extravagance. This once-in-a-lifetime experience is a testament to your enduring love and commitment to one another.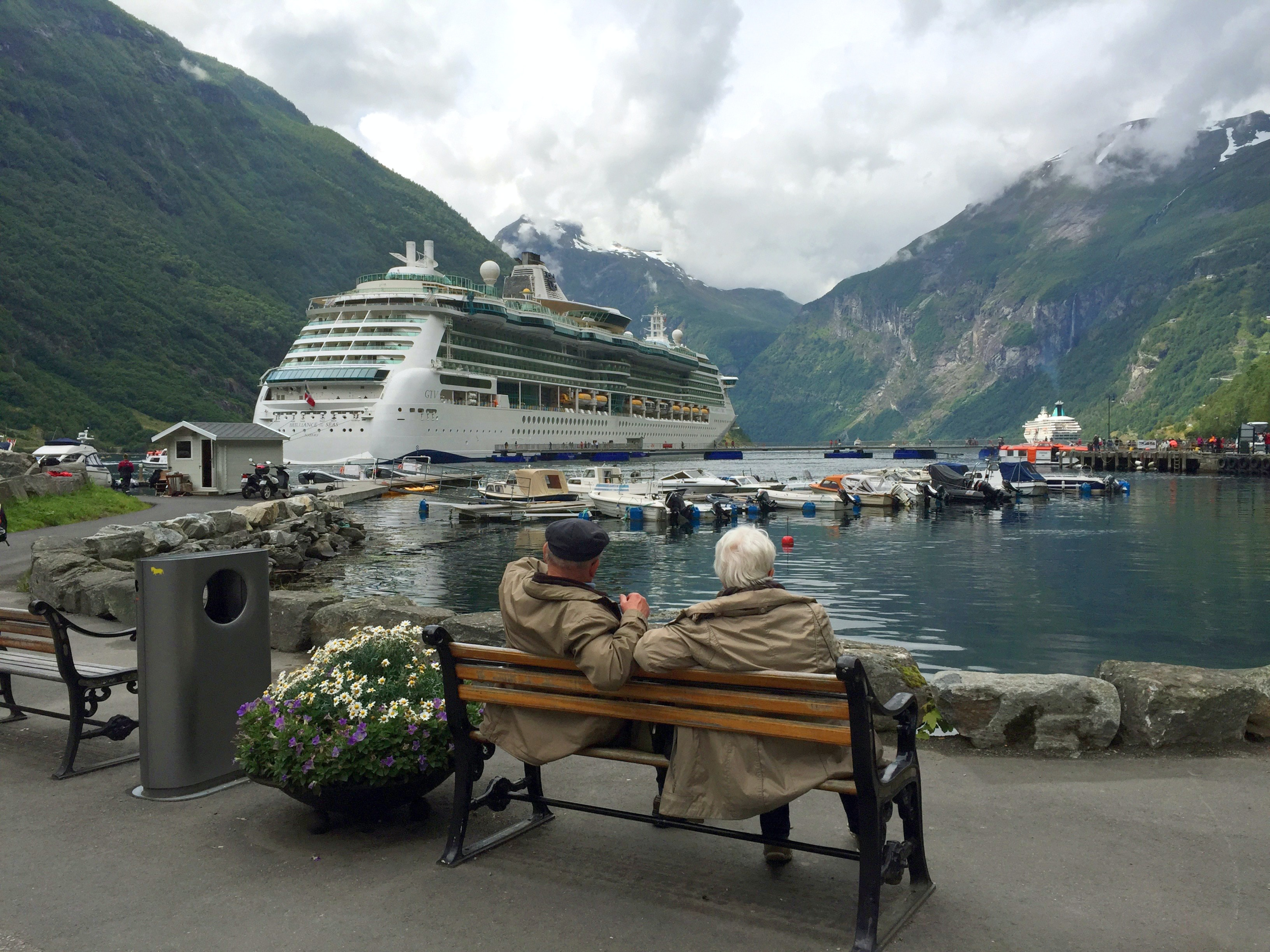 Customized Family Tree Art
After half a century of love and companionship, it's time to celebrate the legacy you've built together. Commission a personalized family tree artwork that showcases your family's history and the couple's role as pillars of strength. This meaningful gift is a beautiful representation of your enduring love and the generations you've nurtured.
Diamond Anniversary Band
A diamond anniversary band is the perfect gift to symbolize the unwavering bond you share after 50 years of marriage. Choose a stunning band adorned with diamonds to commemorate this golden milestone.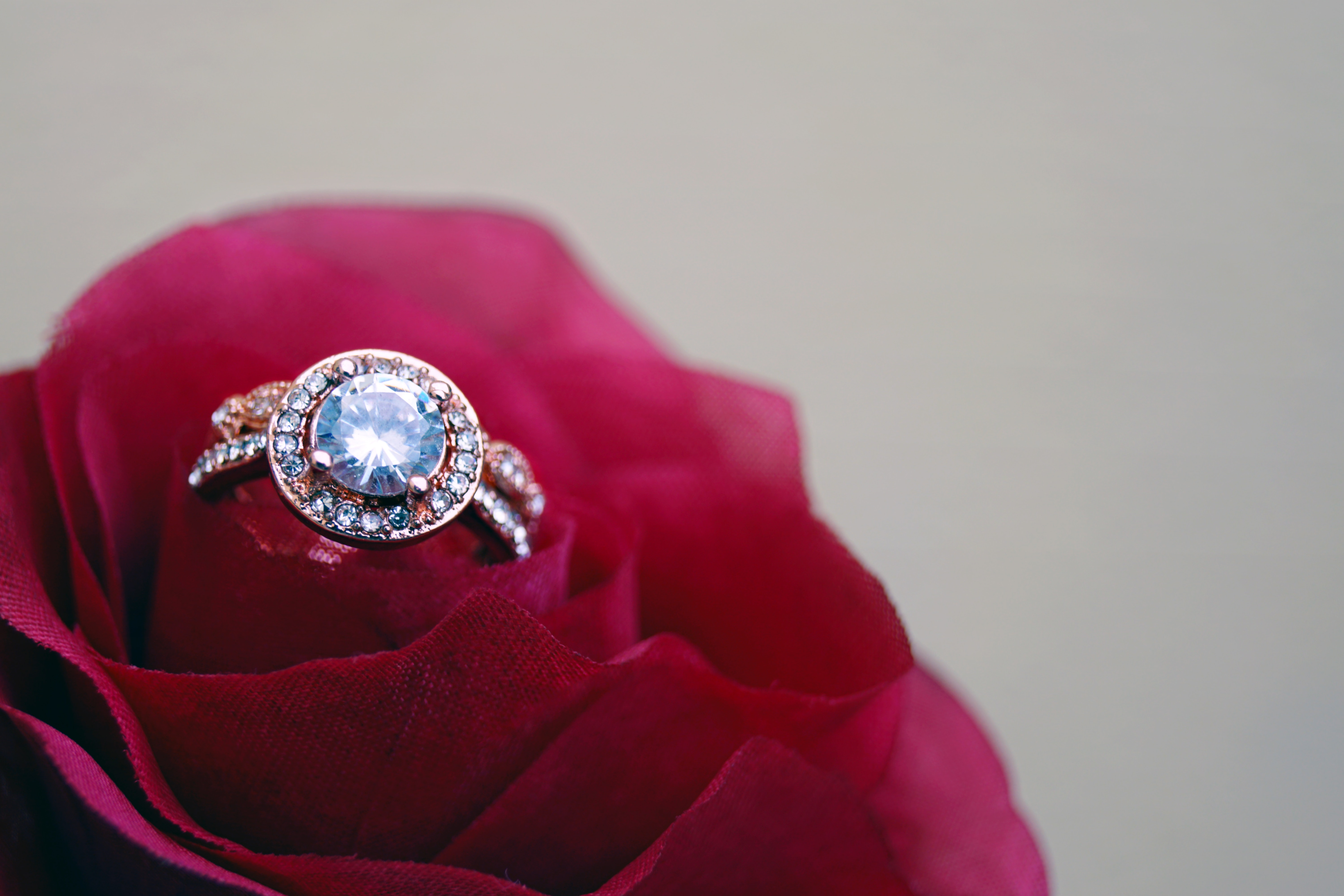 Diamonds are not only a timeless symbol of love but also a reflection of the strength and endurance of your relationship.
Plan a Grand Celebration to Renew Your Vows as An Anniversary Gift
Renewing your vows is a beautiful way to reaffirm the love and commitment you and your partner share. It's an occasion that calls for a grand celebration, surrounded by close friends and family who have been a part of your journey. Here's how you can plan this momentous event:
Venue Selection
Choose a location that holds significance for both of you. It could be the place where you originally exchanged vows, a favorite vacation spot, or even your own backyard. If you're planning a destination vow renewal, ensure it's a place your guests can easily travel to.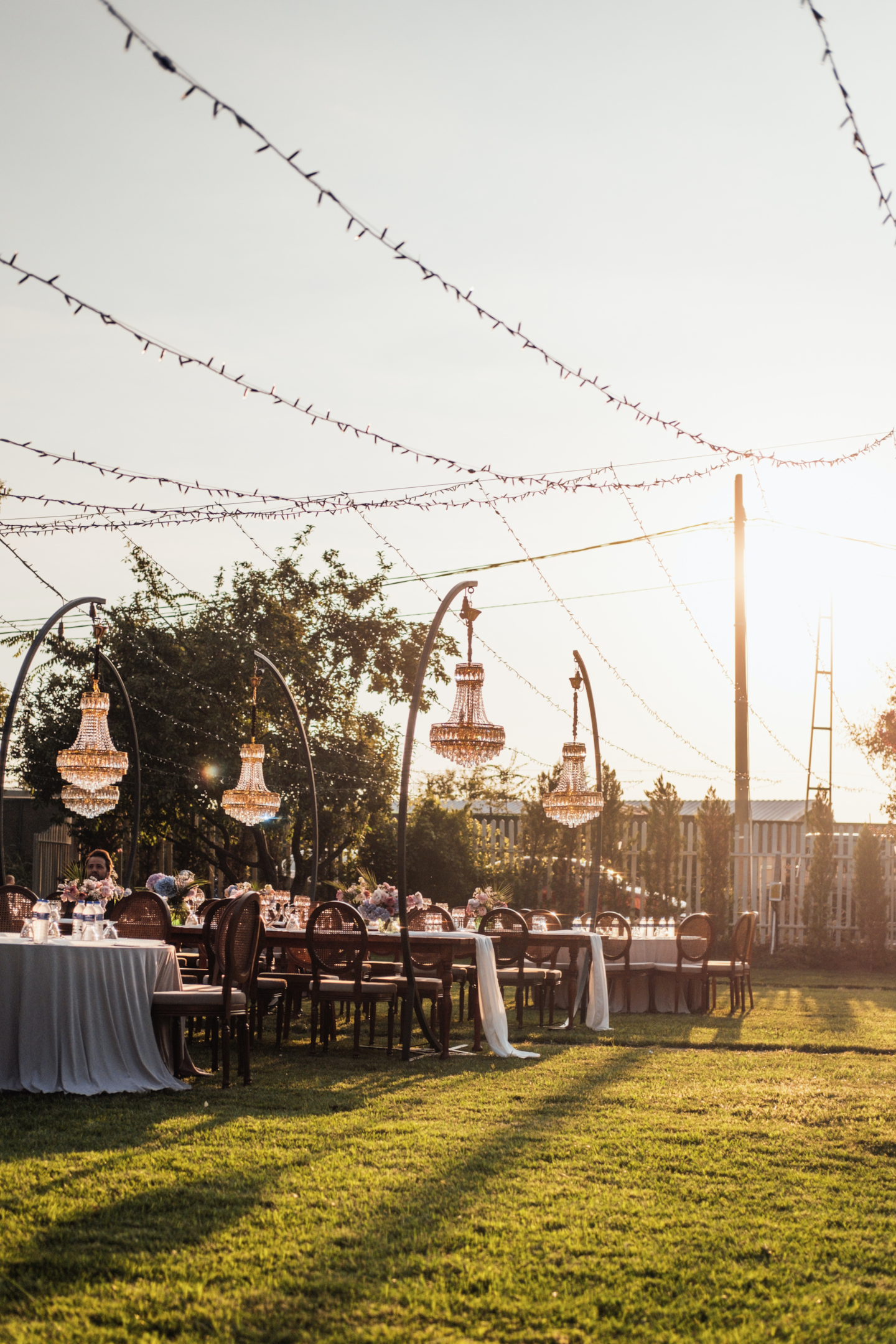 Guest List
When deciding on who to invite, consider the people who have supported and nurtured your relationship over the years. These could be close friends, family members, or even the original wedding party. Remember, this is an intimate event, so don't feel pressured to invite everyone you know.
Invitations
Make your invitations personal and heartfelt. You might want to include a brief note about why you're renewing your vows and what it means to you. Also, consider using a picture from your wedding day on the invitation for a nostalgic touch.
The Ceremony
The ceremony is at the heart of a vow renewal. Work with your officiant to create a ceremony that reflects your journey as a couple. You might want to repeat your original vows or write new ones that speak to your life together now.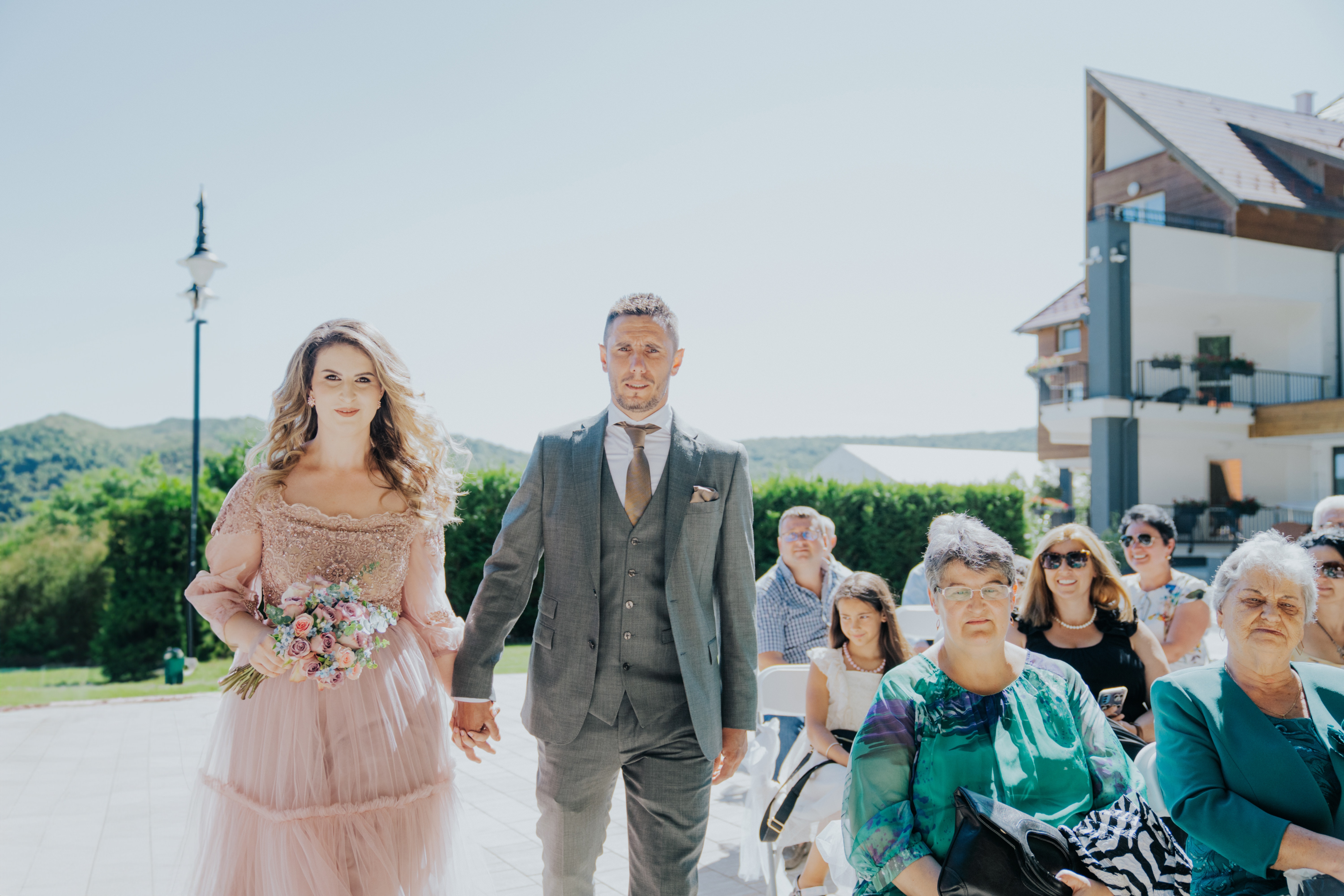 Reception
For the reception, consider a sit-down dinner or a more casual buffet-style meal. Have a playlist of songs that have been significant in your relationship. You could even recreate your first dance.
Dress Code
You might want to wear your original wedding outfits if they're still available and fit. Alternatively, you can opt for new outfits that reflect your current style and taste.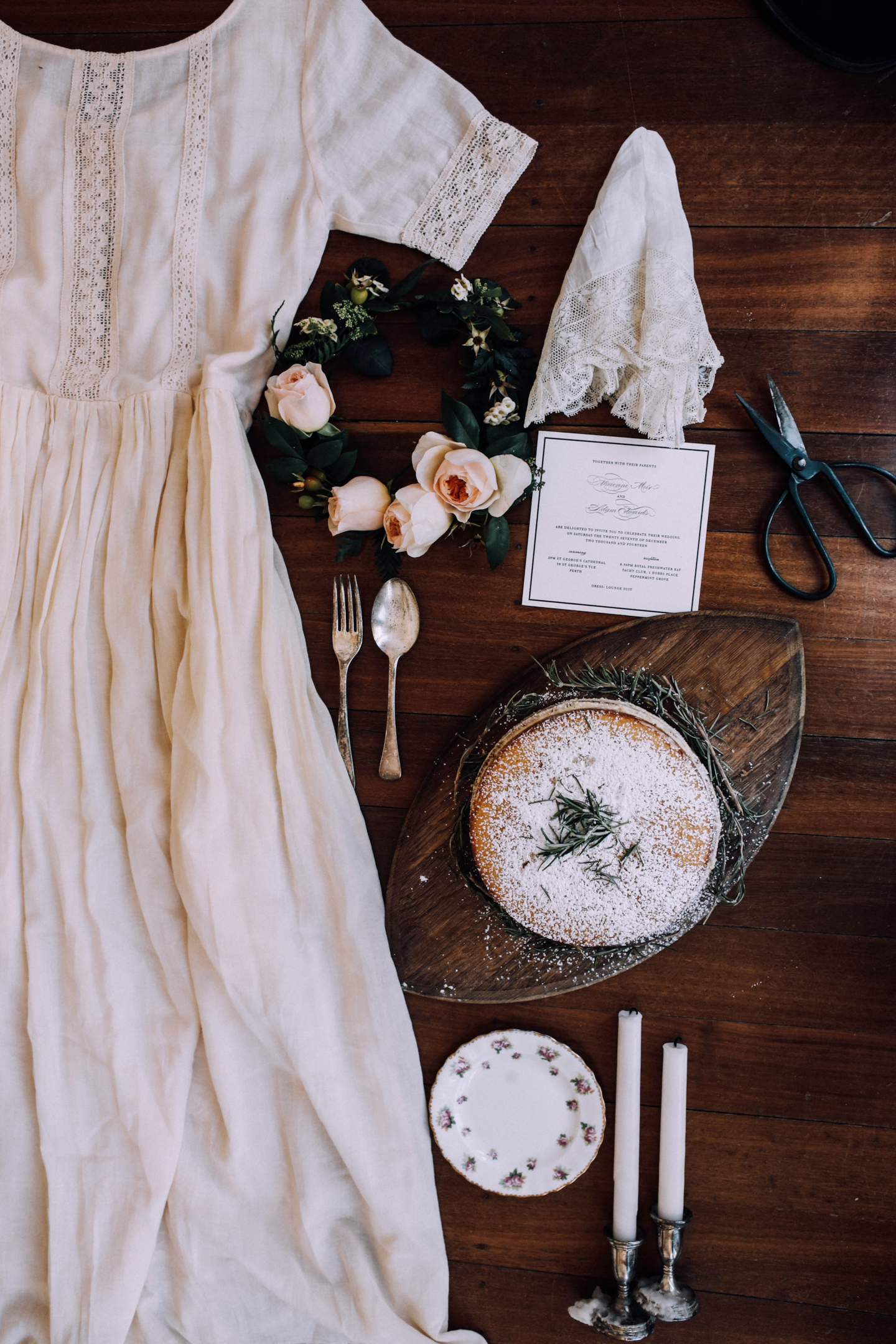 Encourage your guests to dress up too; after all, this is a grand celebration!
Photography
Hire a professional photographer to capture the precious moments during the ceremony and reception. These photos will serve as a beautiful reminder of your vow renewal.
A grand celebration to renew your vows is a wonderful way to celebrate your enduring love and commitment. Surrounded by close friends and family, this event will surely be an unforgettable milestone in your shared journey.
Also check out: Looking to find the perfect wedding gift for a couple that already has their household essentials? Discover a variety of unique, practical, and heartfelt wedding gift ideas in this comprehensive guide. From luxurious towels and bedding, personalized home items, fun outdoor games, to creative gifts like custom vinyl records and Memory Lane photobooks, you'll certainly find something that will impress the happy couple.
Unique Anniversary Gifts for any Year
Personalized Gift with a Sentimental Touch
One way to make your anniversary gift truly special is to choose something personalized. Consider a customized vinyl record from PrintYourVinyl with your partner's favorite pictures and songs, featuring memorable moments from your life together. This personalized gift serves as a constant reminder of your love and the journey you've shared.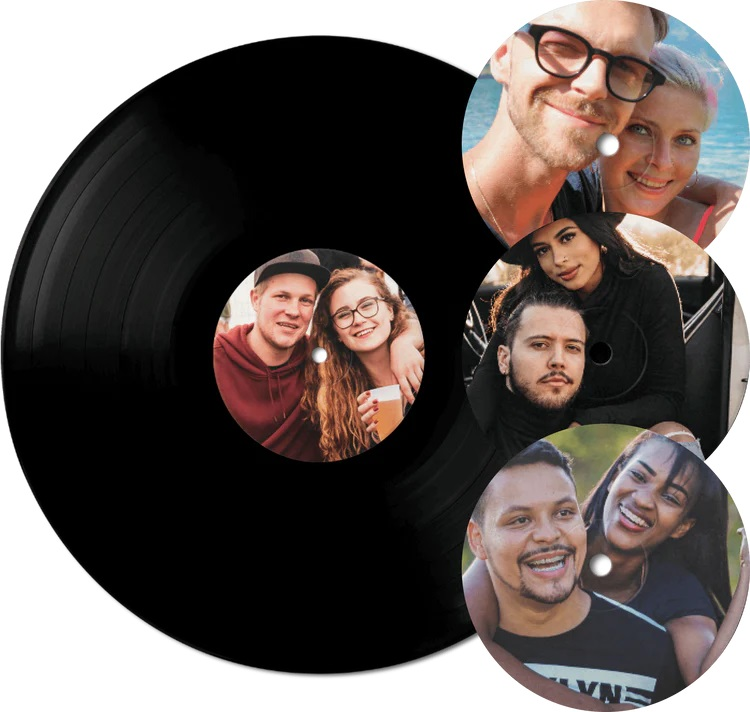 Caught in a time crunch and still need to find the perfect birthday gift? Don't panic. Check out this helpful guide on last-minute birthday gift ideas that are thoughtful and unique. From music-themed gifts like concert tickets and customized vinyl records, to creative gift-wrapping techniques and shopping strategies, this guide has got you covered. Plus, it offers advice on planning ahead for future occasions, ensuring you're never caught unprepared again. Dive in and discover how to turn your last-minute shopping into a fun and rewarding challenge.
Experiences that Create Lasting Memories
Sometimes the best gifts are experiences that create lasting memories. Consider gifting a cooking class, or tickets to a concert they've been wanting to attend. Experiences provide an opportunity for the celebrating couple to create new memories together and strengthen their bond.
Subscription Services for Year-round Surprises
Subscription services have become increasingly popular as anniversary gifts. You can choose from a wide range of options like wine or beer clubs, book subscriptions, or monthly date night boxes. Each month, the couple will receive a carefully curated surprise, adding excitement and anticipation to their everyday life.
Handmade and DIY Gifts from the Heart
Handmade gifts have a special charm and personal touch. Consider creating a scrapbook filled with your favorite photos and memories. Write heartfelt letters expressing your love and appreciation for your partner. These handmade gifts showcase thoughtfulness and effort, making them truly exceptional.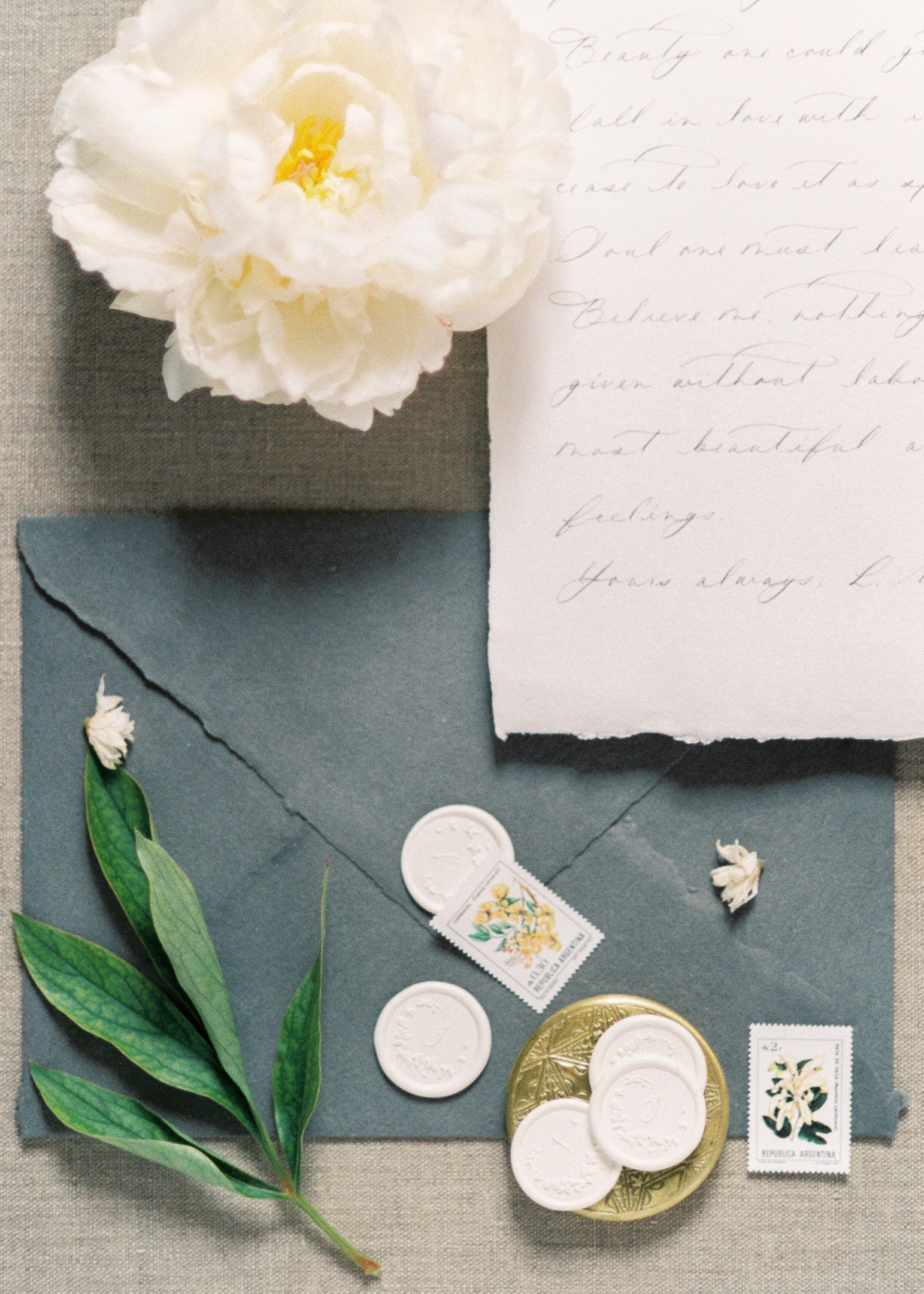 Adventure Voucher
Experience gifts, such as adventure vouchers, are an increasingly popular choice for anniversary celebrations. They offer the recipients a chance to step out of their comfort zones, try something new, and create lasting memories together. Two exciting options to consider are hot-air ballooning and zip-lining.
A hot-air balloon ride is a truly unique experience that combines adventure, romance, and breathtaking views. Floating high above the landscape, the couple can enjoy a serene yet thrilling journey through the sky. It's a chance to see familiar sights from a new perspective and to appreciate the beauty of nature in a peaceful, relaxed setting.
For couples who thrive on adrenaline and excitement, a zip-lining adventure voucher could be the perfect gift. Zip-lining offers a thrilling rush as participants soar through the air, high above the ground. It's an opportunity to embrace the spirit of adventure and to experience the exhilaration of speed and height.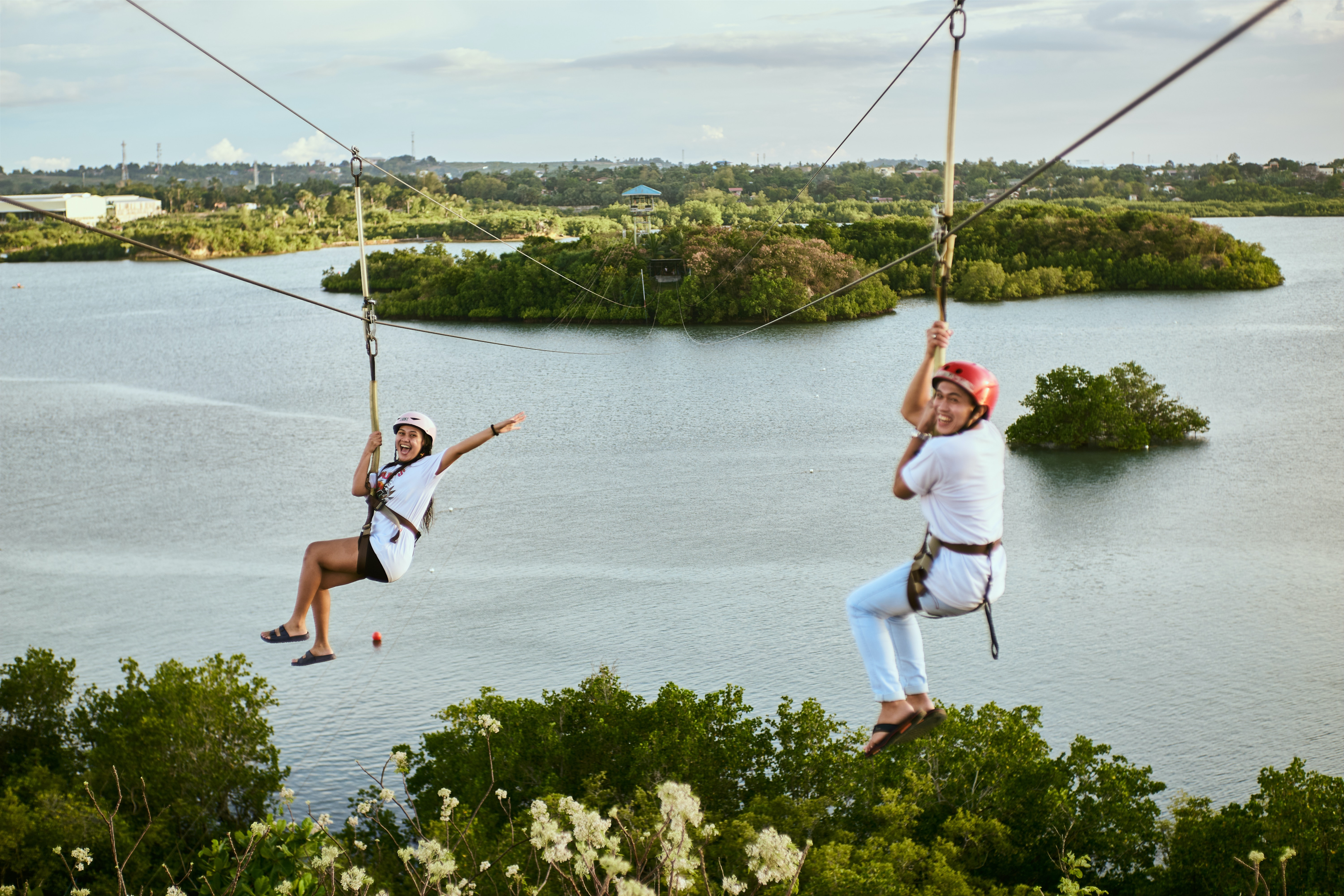 This gift is ideal for active couples who love outdoor activities and adventure sports. It's a way to add excitement and novelty to their anniversary celebration, creating memories they'll look back on with a smile.
Engraved Wine Glasses
Present a set of elegant wine glasses engraved with the couple's names or anniversary date. This personalized touch adds sophistication and sentiment to the gift.
Spa Retreat
Treat the couple to a rejuvenating spa retreat where they can indulge in relaxation and pampering. This gift allows them to unwind and reconnect amidst the stresses of everyday life.
Traditional Anniversary Gifts
Throughout the years, traditional gifts have held special significance for anniversary celebrations. Here are some traditional anniversary themes and gift ideas:
1st Anniversary: Paper
Writing a personalized love letter is a heartfelt and romantic way to express your feelings. In a world where digital communication is prevalent, a handwritten letter can be a refreshing and deeply personal gesture.
When writing your letter, reminisce about the meaningful moments you've shared over the years. Highlight specific instances that made you fall deeper in love or times when your partner's support meant the world to you. Talk about your hopes and dreams for the future and reaffirm your commitment.
Present your letter in a beautifully designed envelope or consider using aged paper for a vintage touch. You could even seal it with a wax stamp for an added layer of sophistication.
Creating a beautifully crafted scrapbook filled with memories from your first year together is another wonderful way to celebrate your relationship. It's a visual and tangible representation of your shared experiences and growth as a couple.
Start by collecting mementos from your first year together. These could include photographs, ticket stubs from concerts or movies, postcards from places you've visited, or even small notes or letters you've exchanged.
Organize these mementos chronologically to tell your love story in the order it unfolded. Add captions or short descriptions to each item to provide context.
Decorate your scrapbook with stickers, drawings, or other embellishments to make it more visually appealing. You could stick to a theme or color scheme, or simply let your creativity flow freely.
The cover of your scrapbook should be eye-catching and indicative of its contents. Consider featuring a favorite photo of you two or a quote that encapsulates your relationship.
Personalized love letters and scrapbooks are not just gifts but also keepsakes that your partner can look back on fondly. They are testaments to your love story, capturing the emotions and experiences that have shaped your relationship.
5th Anniversary: Wood
Wood, the traditional gift for a 5th anniversary, symbolizes the strength and durability of your relationship. Gifting a unique wooden keepsake is a meaningful way to celebrate this milestone.
A beautifully crafted wooden photo frame can be a perfect keepsake. Choose a frame that complements your home decor and insert a favorite photo of you two. To make it more personalized, consider having the frame engraved with your names, the date of your anniversary, or a special message.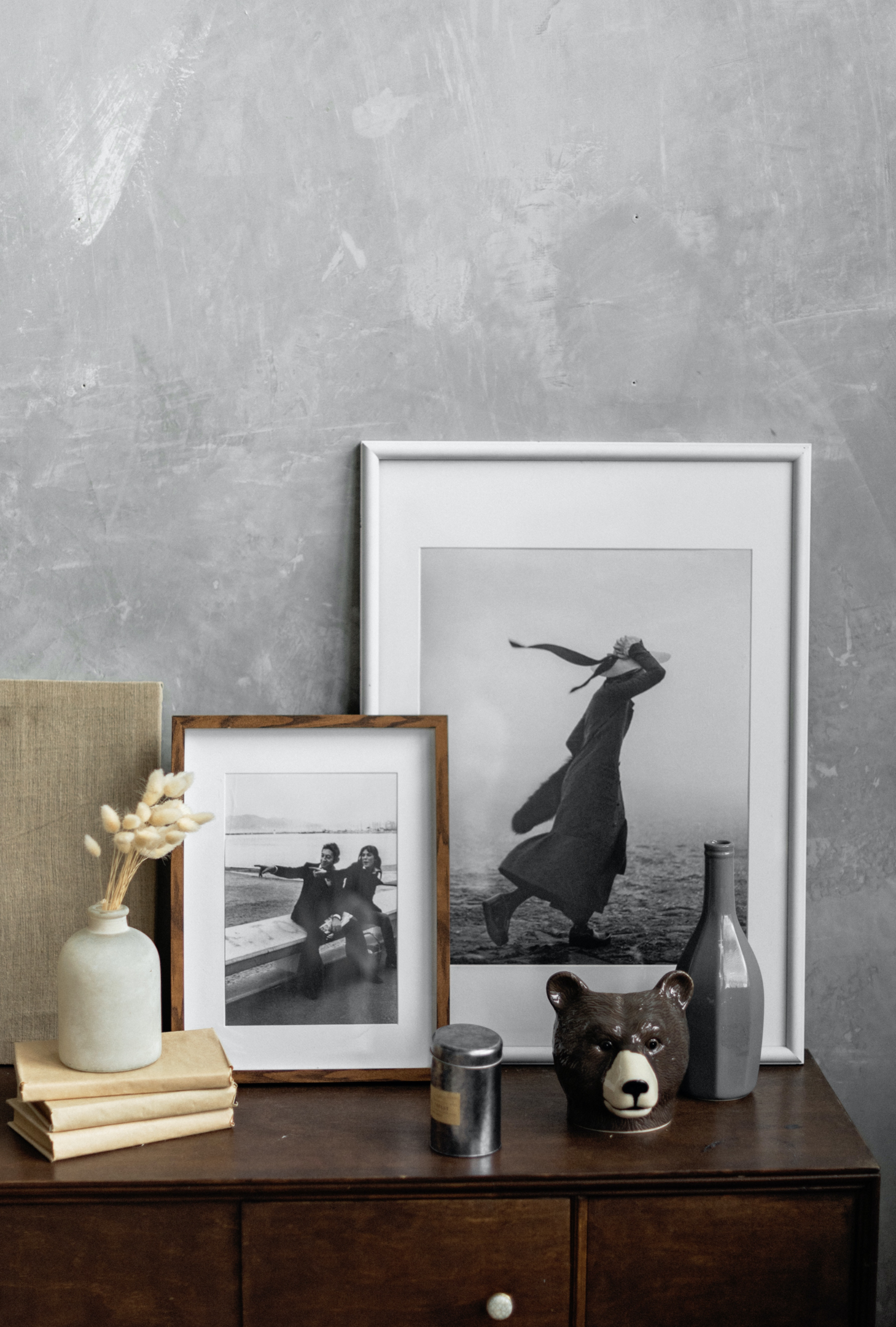 A wooden jewelry box is both functional and decorative. It can safely store cherished pieces of jewelry while adding a touch of elegance to any dresser or vanity. Personalize it by engraving your partner's initials or a heartfelt message on the lid.
A custom-made wooden coffee table can be a statement piece in your living room. Consider choosing a design that reflects your shared aesthetic. You could even have the table crafted from a type of wood that holds significance, like the wood of a tree from a place you both love.
A custom-made wooden bench can be a charming addition to your garden or patio. It's a place where you can sit together, enjoying quiet moments or watching the sunset.
Unique wooden keepsakes and custom-made furniture pieces make thoughtful and enduring gifts for a 5th anniversary. They symbolize the strength of your bond and serve as daily reminders of your shared journey.
7th Anniversary: Wool or Copper
Wool, symbolizing warmth and comfort, is one of the traditional materials associated with the 7th anniversary. Gifting woolen items not only aligns with tradition but also offers a cozy touch to your shared living space.
A high-quality woolen blanket makes for a perfect 7th-anniversary gift. It's not just a token of love but also a promise of warmth and comfort. Choose a blanket in your partner's favorite color or in a hue that matches your home decor. For an added personal touch, consider getting the blanket monogrammed with your initials or the date of your anniversary.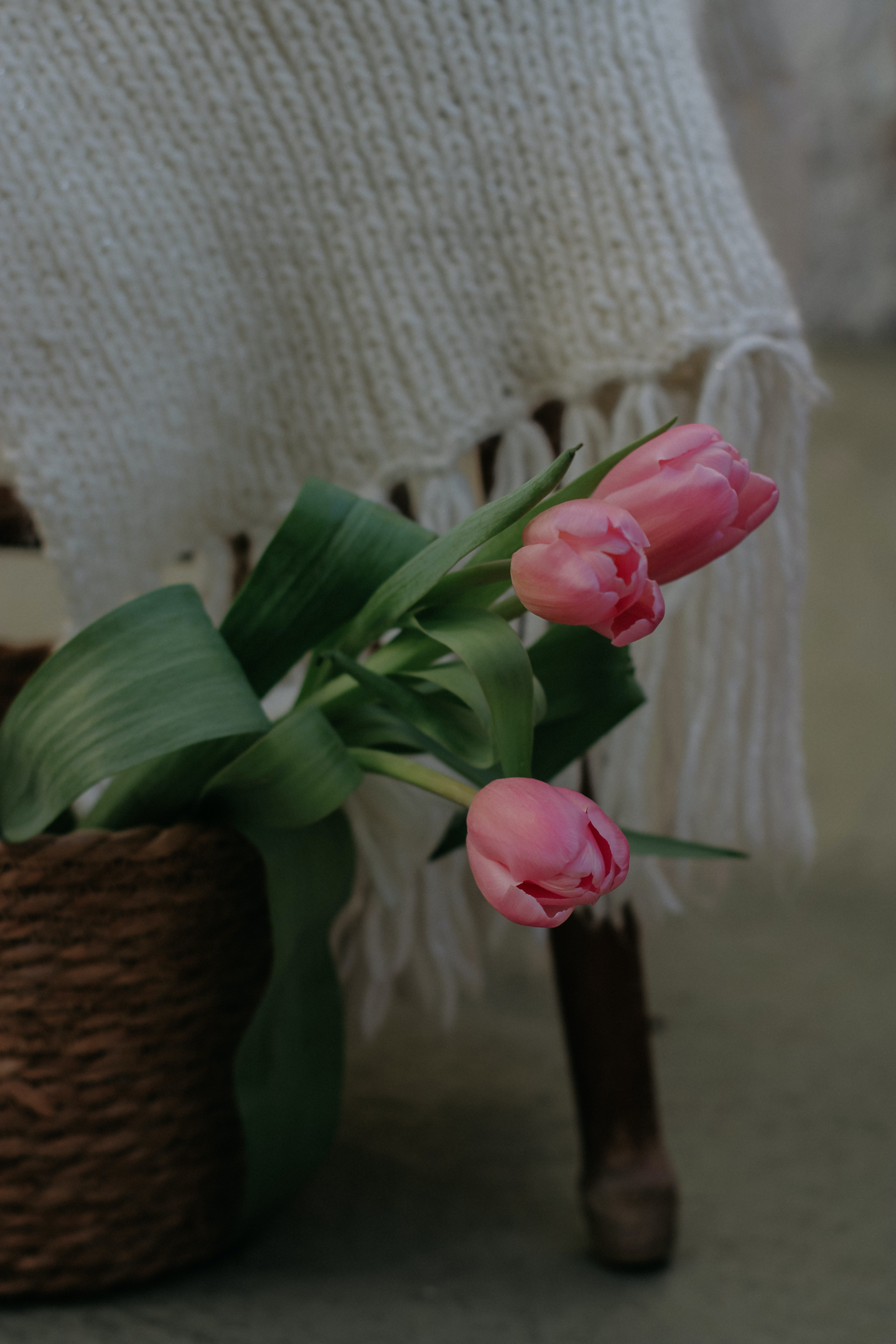 Woolen clothing items like sweaters, scarves, or hats can also make thoughtful gifts. They're practical, especially if you live in a colder climate, and they're something your partner can use regularly. Opt for pieces in classic styles and colors to ensure they remain timeless.
Copper, another material traditionally associated with the 7th anniversary, symbolizes prosperity and good fortune. It's known for its durability and beauty, much like a marriage that has endured and thrived for seven years.
A copper vase can add a touch of elegance to your home. It's perfect for displaying fresh flowers and can be used as a centerpiece on a dining table or a decorative accent on a mantel.
If your partner enjoys cooking, consider gifting them a set of copper cookware. Not only are these pieces functional, but they also add a rustic charm to your kitchen.
Embracing the warmth and durability of wool and the beauty of copper makes for meaningful and traditional 7th-anniversary gifts. These items, whether for personal use or home decor, serve as daily reminders of your enduring love and commitment.
12th Anniversary: Silk or Linen
Silk, known for its luxurious feel and natural temperature-regulating properties, makes an excellent gift for a 12th anniversary. It's a material that embodies elegance and sophistication, much like a relationship that has matured beautifully over 12 years.
Gifting your partner a set of silk pajamas is a wonderful way to add a touch of luxury to their everyday routine. Choose a set in your partner's favorite color or opt for a classic shade like black, navy, or cream. Look for a style that matches their personality - whether that's a traditional button-down set, a sleek slip nightdress, or modern separates.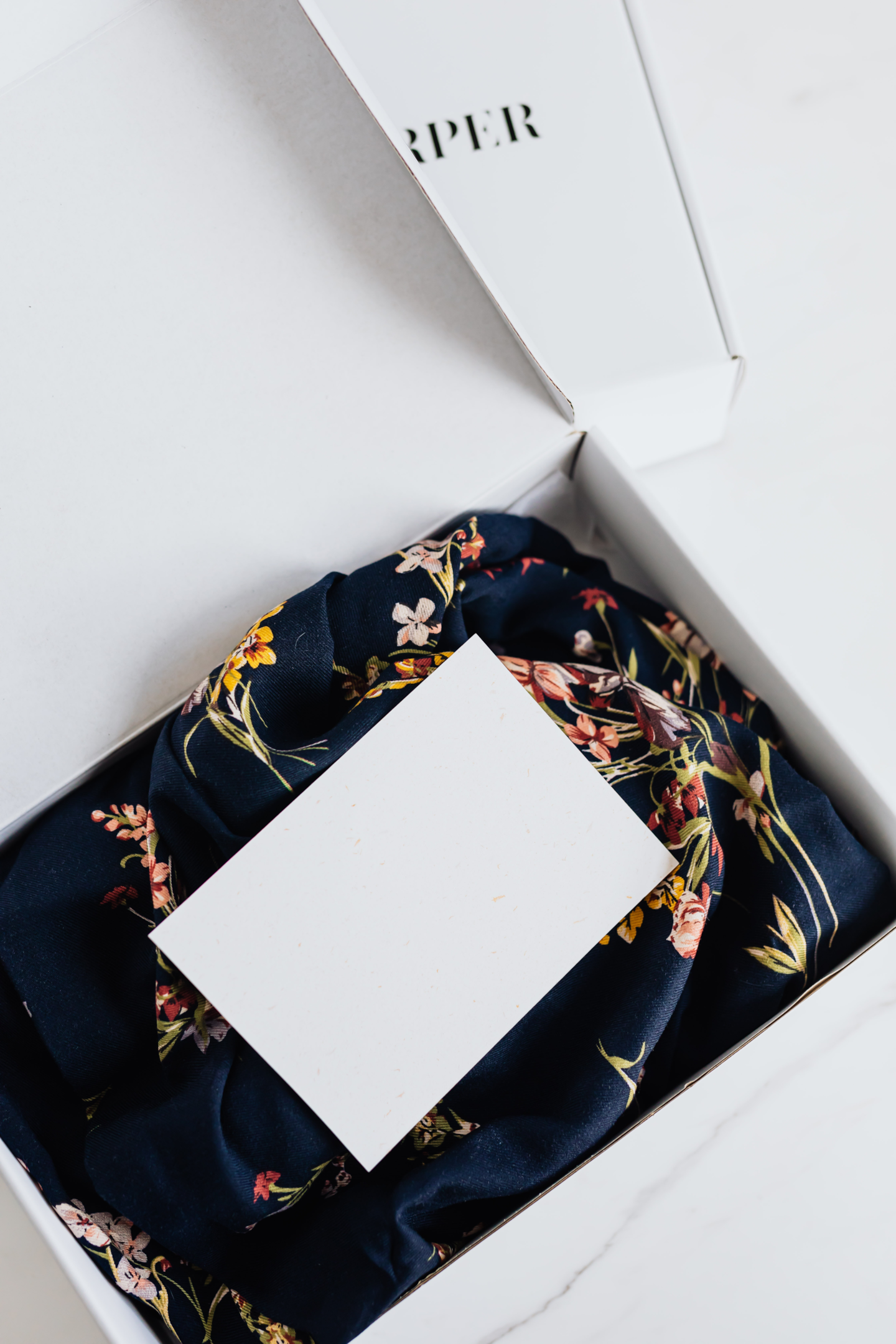 To make the gift even more special, consider getting the pajamas monogrammed with your partner's initials or the date of your anniversary. This personal touch can transform an already luxurious gift into a cherished keepsake.
Linen, renowned for its durability and breathability, is another excellent choice for a 12th-anniversary gift. High-quality linen sheets can elevate the comfort and aesthetic of your shared bed, making every night feel like a special occasion.
A set of high-quality linen sheets can provide unparalleled comfort. Linen is known for its ability to keep you cool in summer and warm in winter, making it a perfect choice for bedding. Moreover, with every wash, linen becomes softer and more comfortable, much like how a relationship deepens and improves over time.
Spoiling your partner with luxurious silk pajamas or high-quality linen sheets is more than just a gesture of love. It's a way to enhance their daily life with comfort and elegance, reminding them of your thoughtful care and consideration, even after 12 years of togetherness.
30th Anniversary: Pearl
Pearls, the traditional gift for a 30th anniversary, symbolize beauty, elegance, and timelessness, much like a marriage that has flourished for three decades. These precious gems are formed over many years in mollusks, making them a fitting tribute to a long-standing, resilient relationship.
A pair of pearl earrings is a classic gift that suits any style. Whether your partner prefers simple stud earrings or dramatic drop earrings, pearls add a touch of sophistication and elegance. Freshwater pearls are a popular choice due to their wide range of colors, from classic white and cream to pink, silver, or black.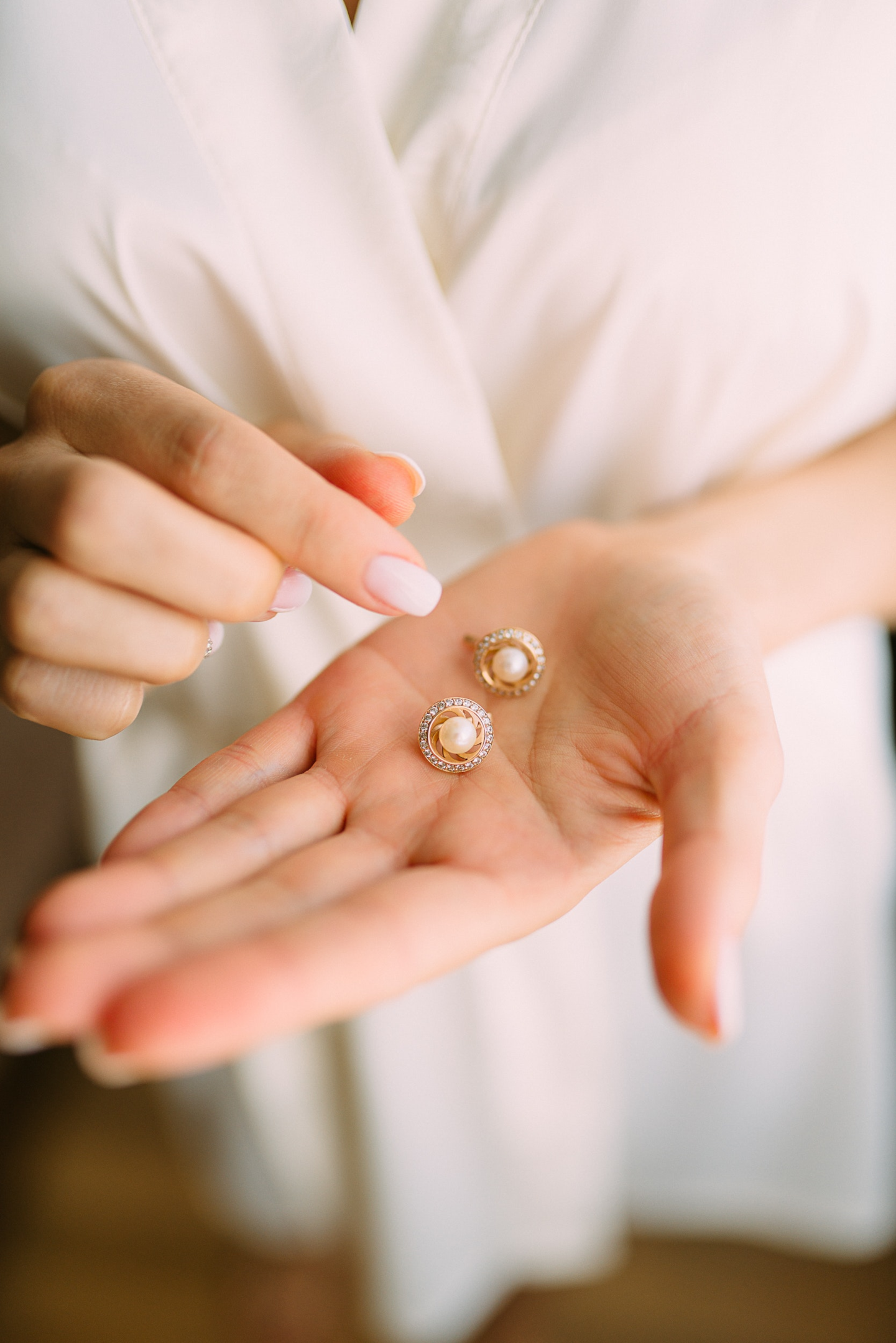 A pearl necklace is a timeless piece of jewelry that can be worn and cherished for years to come. There are many styles to choose from, ranging from a simple solitaire pearl pendant to a full strand of pearls.
Pearl jewelry is a meaningful and elegant way to celebrate a 30th anniversary. It's a gift that not only commemorates three decades of love and commitment but also adds beauty and elegance to your partner's collection of accessories.
60th Anniversary: Diamond
Diamonds are the traditional gift for a 60th anniversary. Consider a stunning diamond necklace or a pair of diamond earrings to honor this milestone.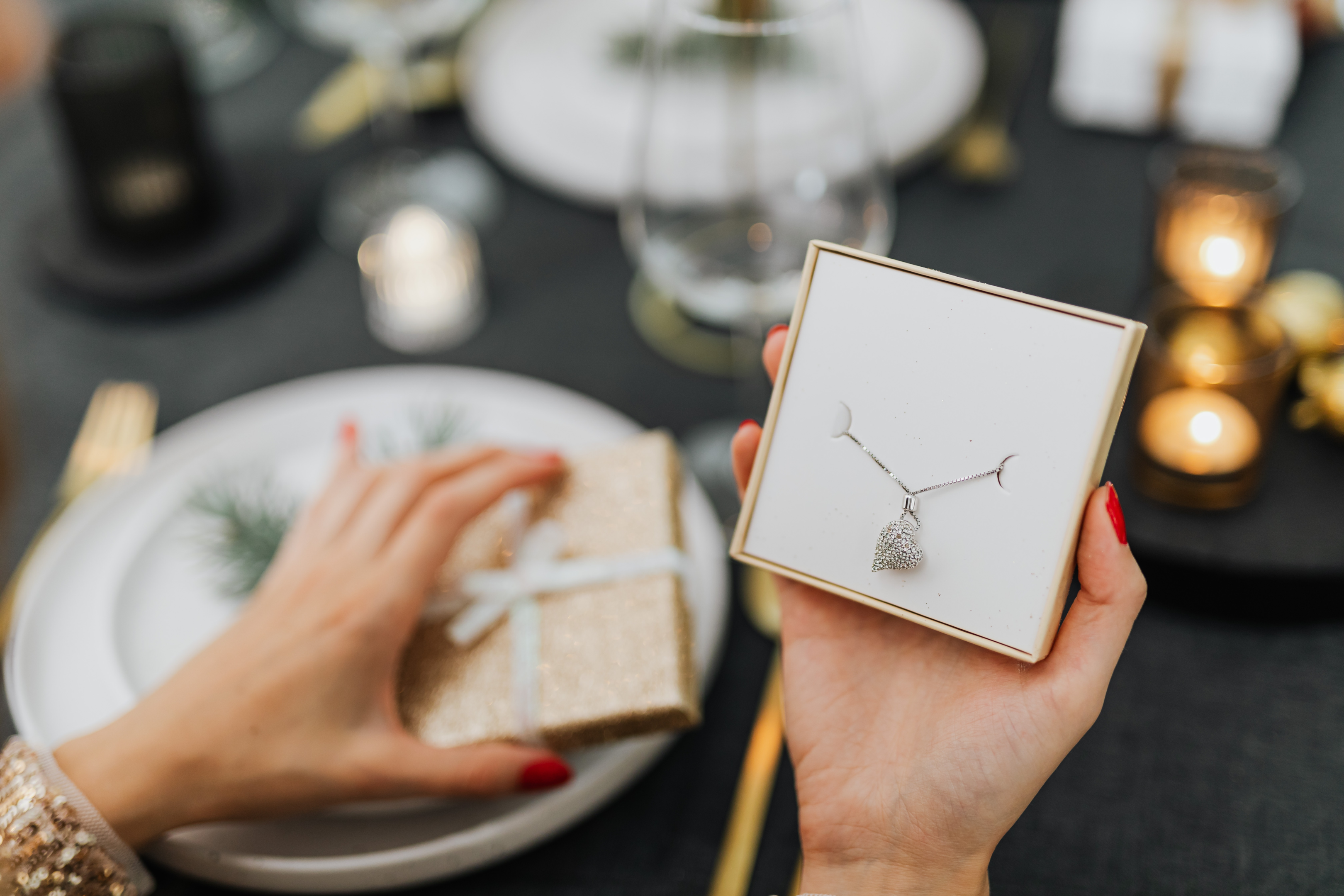 Remember, while traditional gifts hold symbolic meaning, it's always special to choose a gift that reflects the couple's unique preferences and interests.
Conclusion
Whether you're celebrating 10, 25, or 50 years of marriage, the milestone anniversaries deserve special recognition. From personalized photo mosaics to luxurious cruises, there are countless unique and thoughtful gifts to commemorate these significant moments. The most important thing is to celebrate the love and commitment that has grown stronger over the years.